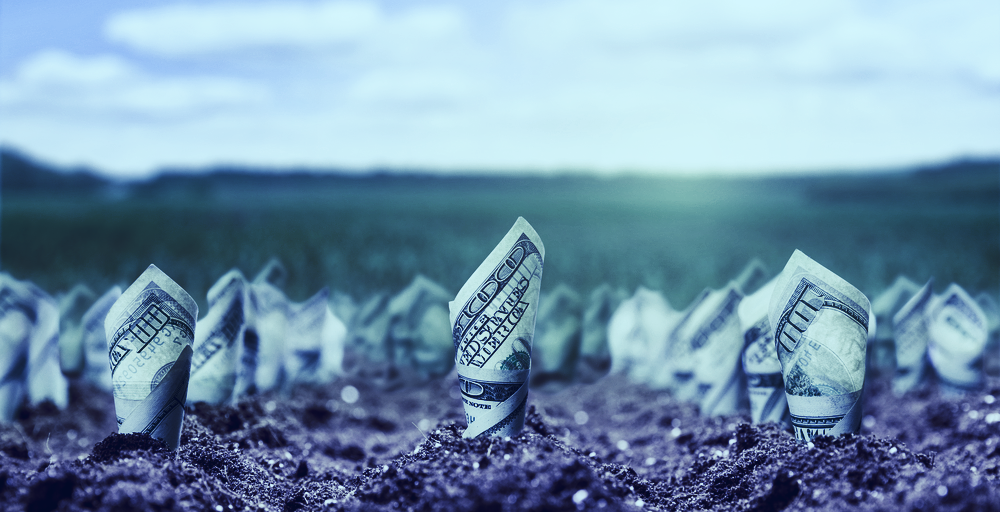 This is the state of DeFi right now: a token called "valueless" by its issuers drove $150M of deposits, while the token itself soared by more than 80x to as high as $2,500 practically overnight. And "farming it" has yielded annual returns of 1,000% for some traders.
We're talking about yEarn's YFI token. yEarn (previously called iEarn) is a yield aggregator that redirects users' deposits to lending markets offering the best rates. Four days ago, yEarn founder Andre Cronje launched YFI, its governance token, to cede control over their many products to users "mostly because we are lazy," the team said in a blog post.
Community Governance
Whatever the reason, in practice, the token distribution puts the entirety of the protocol in the hands of the community right out of the gate, unlike other projects where teams keep the majority of voting power. And like any token rewards system, it incentivizes users to add liquidity to the platform.
YFI is distributed among those who deposit funds to yEarn pools. Three days after the token distribution started, this is exactly what they did: deposits soared by more than $150M to over $280M.
Admin Key Risk
While governance is ruled by token holders, until a few hours ago, control over YFI was not. After millions flowed into yEarn pools, Ethereum community members were quick to point out that the admin keys in control of YFI issuance rest in the hands of Cronje, meaning he *could* have minted infinite tokens and drain the DAI/YFI pool containing over $60M in value.
This was fixed last night by putting control of YFI in a multi-signature wallet, which requires 6 out of 9 participants to agree on changes. Cronje is not a member of the multisig. (Disclosure: I am one of the signatories).
Value of 'Valueless' Token
So what's so great about YFI that traders are pouring over their crypto to get it? The yEarn team said it's worthless:
"We have released YFI, a completely valueless 0 supply token. We re-iterate, it has 0 financial value. There is no pre-mine, there is no sale, no you cannot buy it, no, it won't be on uniswap, no, there won't be an auction. We don't have any of it."
That statement is a tongue-in-cheek way to highlight that the token can only be earned by using the yEarn platform. It has a total supply of 30,000 which will be distributed to stakers in the platform's liquidity pools. There is no separate stash for investors in the project, and it wasn't sold in an  "initial dex offering" like many other DeFi tokens.
Here's a quick look at the first two Pools which went live when YFI was announced:
yEarn – Stake yCurve LP tokens to earn YFI
Balancer – Stake Balancer LP tokens for this DAI/YFI pool to earn YFI
Since then, two new pools have been announced, pushing composability to its limits:
Meta Governance – Stake Balancer LP tokens for this yCurve/YFI pool to earn YFI and governance rights
Fee Rewards – Vote on a governance proposal and stake at least 1000 BPT tokens in the Governance pool to have a claim on yEarn's ~$50k/wk trading fees.
1,000% APY
For anyone wondering why the hell anyone would be interested in these convoluted positions, look no further than the outrageous APYs currently being offered. At its peak price of just over $2000/YFI, LP's were looking at APYs north of 1,000% on any of the aforementioned pools.
.@iearnfinance $YFI yield farming

Staking @CurveFinance yCRV pool:
831% APY

Staking @BalancerLabs YFI-DAI pool:
1830% APY

Staking @BalancerLabs YFI-yCRV pool:
1571% APY

Shout out to @Weeb_Mcgee for creating https://t.co/VP78sVTr0W, thanks fren https://t.co/IpxvSxhEHc pic.twitter.com/rVMMDEKInT

— ChainLinkGod.eth (@ChainLinkGod) July 19, 2020
These returns are the short-term result of the rapid spike in demand. Still, yEarn has consistently delivered annual returns of about 10% for it's yearn.finance lending pool – a contract which autonomously shifts between Compound, Aave and dYdX based on which has the highest return.
Now, so much money is flowing into the platform's liquidity pool on the Curve DEX (called yCurve), that the stablecoin aggregator is now the second-largest DEX by trading volume, with volume peaking at $87M on Sunday.
$78M daily trading volume, $168M TVL. That's our ATH metrics so far!

Just to sink that in. Daily trading volume is higher than Kraken's today, and half of Coinbase's pic.twitter.com/HXbNi4j4Pc

— Curve (@CurveFinance) July 19, 2020
Supply Cap
As if 1,000% APY wasn't exciting enough, YFI's first governance poll has also intrigued yield farmers.
Proposal 0 decides whether the YFI supply should be capped at 30,000 in perpetuity or if the protocol should retain the ability to mint additional YFI tokens in the future as new pools come into play.
With 3x more votes in favor of "Against" it looks like YFI will in fact be capped, opening a pandora's box regarding sustainability for DeFi's hottest new governance token.
To corral the discussion around governance, the community has launched both an official governance forum and a Discord channel to discuss all things yEarn.
https://medium.com/iearn/yearn-governance-forum-7b7c9d0300ac
Risks
While the contracts used for YFI staking were forked directly from Synethix's audited contracts, the YFI ones have not been audited after they were adapted to suit the needs of yEarn governance. Cronje is known for deploying code which hasn't been audited —he even says so on his Twitter bio which reads "I test in prod."
These contracts are now in review by Samczsun and a group of security auditors who form the group Audit DAO.
1/3 In April, $SNX started doing incentivized pools. Specifically for the https://t.co/9AFGLyMg3y x sUSD pool.

This is the contract 0xDCB6A51eA3CA5d3Fd898Fd6564757c7aAeC3ca92

It is built by @k06a

It is the best IDO/ICO/IEO/I-LOL-O out there, and it works 100%

— Andre Cronje (@AndreCronjeTech) July 20, 2020
The premise of a truly community-owned yield farming token is as exciting as it is scary. This experiment around truly decentralized governance is one that has us at the edge of our seats.
—By Cooper Turley
[This story was written and edited by our friends at The Defiant, and also appeared in its daily email. The content platform focuses on decentralized finance and the open economy and is sharing stories we think will interest our readers. You can subscribe to it here.]
Source: decrypt