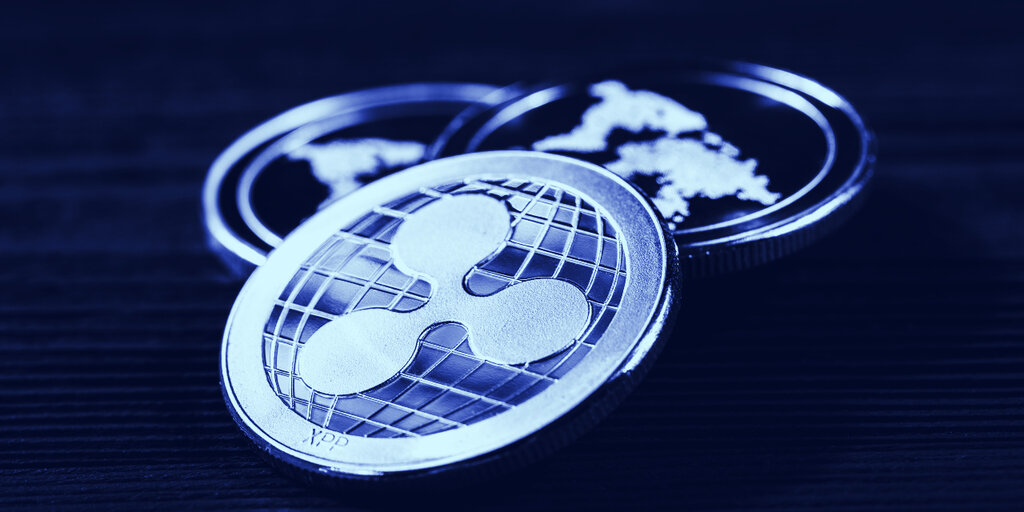 XRP's price today peaked at $0.49, its highest price since July 2019. The price of the third-largest cryptocurrency by market cap then fell to $0.44—still a major increase from yesterday's $0.33.
XRP's price hit $0.49 at around midnight UTC. It fell just short of beating its July 2019 record, per metrics site CoinMarketCap. Today, it hit $0.4919, while in July 2019, it hit $0.4939. Nothing gets past Decrypt.
After its brush with victory, traders gave up and XRP collapsed back down to $0.41 about two hours later.
Then they tried again, presumably still high on adrenaline and full of hope, and pushed the price back up to $0.44 at 02:49 UTC. It wavered around that level and has fallen to $0.42 as of midday on Sunday.
Since last weekend, XRP's price has gone up by 66.40%, making it the best-performing major cryptocurrency of the week.
$XRP – The fan's daily chart, a thing of beauty, can't wait for next week now x pic.twitter.com/0m0LiukrcU

— Harry (@HaraldoXRP) November 22, 2020
Meanwhile, the global crypto market cap slightly dipped by 0.15%, down to $528.7 billion from yesterday's $529.5 billion.
Bitcoin's price dipped by 3.45% in the past 24 hours, from $18,571 yesterday to $17,952 today. Ethereum's done relatively well, increasing by 3.15% to today's price of $527, from yesterday's $543.
The price of Bitcoin and Ethereum have increased by 13.02% and 17.28%, respectively.
Developed by Ripple, a non-profit based in (at least at the time of writing) San Francisco, XRP is a cryptocurrency favored by payments institutions. Institutions use XRP for real-time settlements and moving money across banks at costs more affordable than the alternatives.
The views and opinions expressed by the author are for informational purposes only and do not constitute financial, investment, or other advice.
Source: decrypt