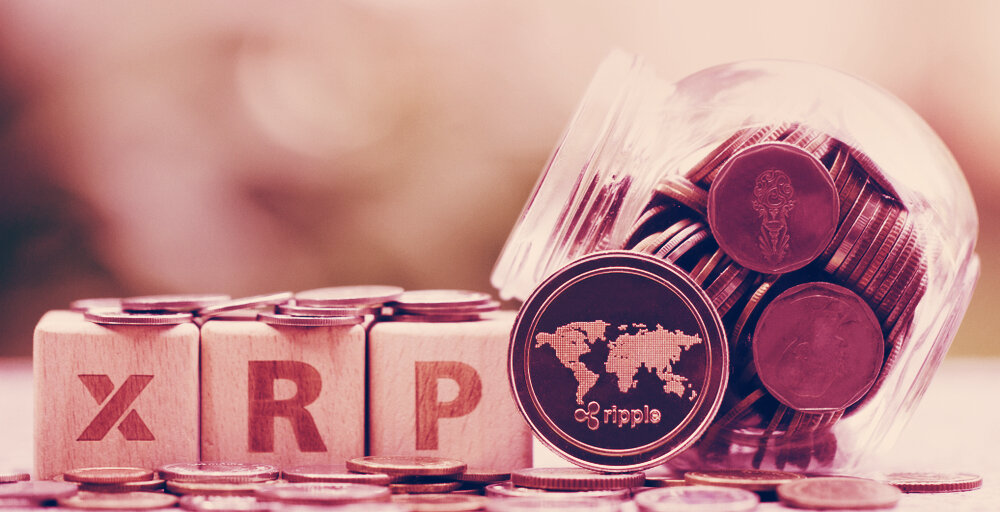 XRP, the third-largest cryptocurrency by market cap, is back from the hospital, livelier than ever, and ready to party alongside Bitcoin. The coin, currently worth $0.64, has increased by 26% in the past 24 hours. 
XRP's price latched onto the Bitcoin mothership, which overnight soared from about $20,000 to highs of $23,587, according to CoinMarketCap. At $0.64, its market capitalization totals $29 billion. 
The price of the coin had plummeted this week following a huge airdrop of free Spark (FLR) tokens to anyone who held XRP in certain exchanges or wallets. Following Flare Network's snapshot of the market on Friday, the price of XRP fell from $0.56 to lows of $0.45 yesterday. 
And then, zoop! Zip! Zippity! Back up to $0.64 today, just as Bitcoin price its all-time high, surpassing those days of unbridled joy at the end of 2017, when Bitcoin hit not-quite $20,000.
Volumes for XRP increased, too, suggesting heightened demand for the coin, which has been even more volatile than Bitcoin in this winter's bull run. 
XRP is the cryptocurrency developed by crypto payments firm Ripple. The company builds software that uses XRP to settle cross-border transactions. Ripple currently holds 6 billion XRP ($3.6 billion) and sells it periodically to fund its business.
In last night's lull, $10 billion worth of XRP had been traded in the previous 24 hours, according to CoinMarketCap. Readings from current data show that daily trading volumes are almost double that, at $19.2 billion. 
Still, volumes aren't quite as high as they were at the end of November when XRP hit $0.71, its highest price of the year. On November 24, its peak, daily trading volumes hit $33 billion. 
But while the crypto market enters uncharted territory, eyes glued to Bitcoin's price, who's looking back?
The views and opinions expressed by the author are for informational purposes only and do not constitute financial, investment, or other advice.
Source: decrypt