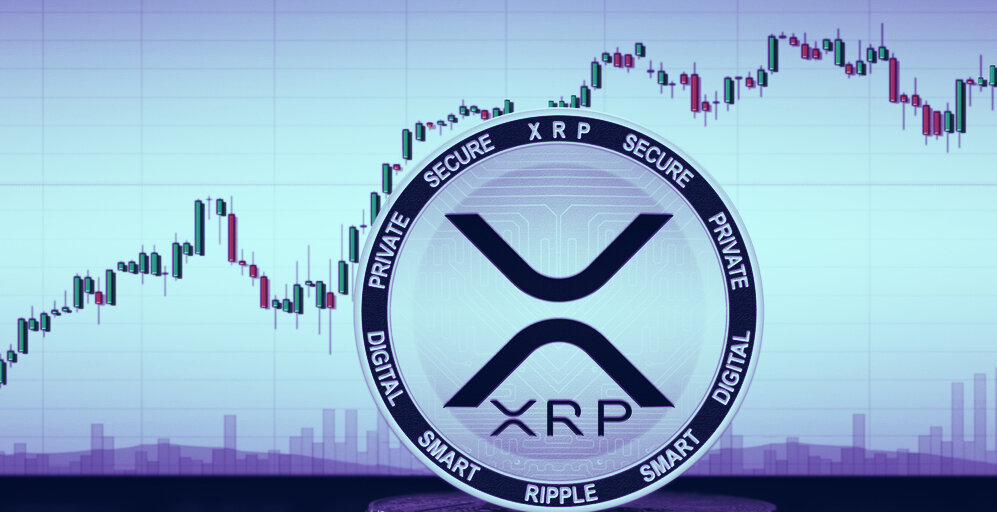 XRP, the fourth largest crypto with a market cap of $16.68 billion, today hit $0.39, its highest price since last July. That's up from $0.286 a day ago, a jump of 30%. 
Overall, the global crypto market cap increased by 3% to $529.5 billion. 
XRP's price rise is part of this week's market rally. In the past 24 hours, Bitcoin's price increased by 1.19% and Ethereum's by 0.74%. Bitcoin's price is $18,504, and Ethereum's price is $509.
In the past week, BTC, XRP and ETH boomed. Bitcoin's price jumped by over 15%, up from $15,865, and Ethereum's price recorded an 11% increase, up from $457. XRP's weekly increase is 48%. 
Coinciding with the rally is the prospect of Covid-19 jabs and the earlier Biden win. 
XRP is a cryptocurrency favored by payments institutions, who use it for real-time settlements and moving money across banks at low costs. 
It is developed by Ripple, a non-profit company based in San Francisco… but not for too long; regulatory crackdowns are making it difficult for Ripple to operate in the US.
The views and opinions expressed by the author are for informational purposes only and do not constitute financial, investment, or other advice.
Source: decrypt