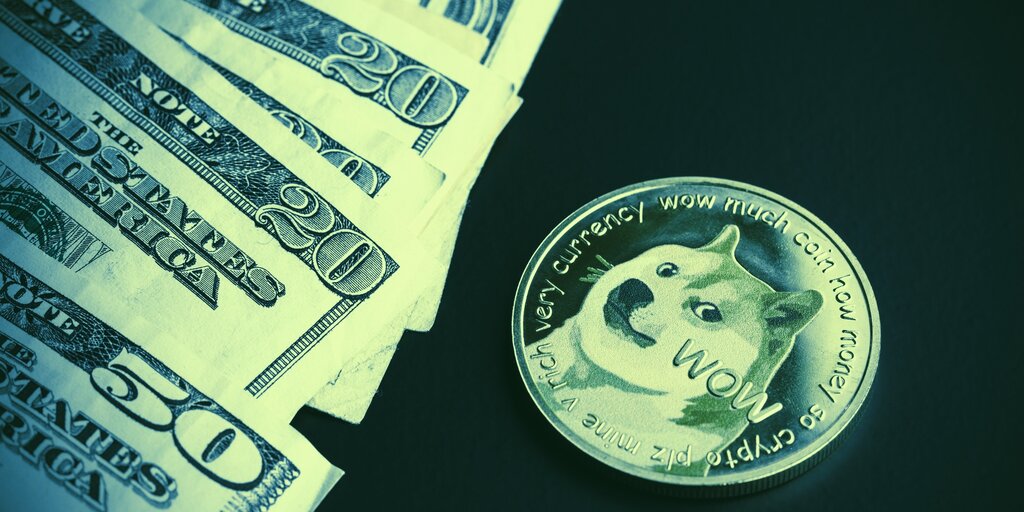 Elon Musk has tweeted about crypto for the second time this week. This time, however, he wasn't hacked. Instead, he's pumping his favorite meme-based cryptocurrency, Dogecoin—again. 
In the wee hours of the morning, the meme-loving Tesla CEO quipped that Doge could become a reserve currency. Following his tweet, Dogecoin's price rose by 14%.
Dogecoin, a cryptocurrency modeled after a popular 2013 meme of a Shibu Inu, has garnered infamy in the crypto community as a joke-coin. Still, that hasn't stopped the crypto gathering thousands of loyal followers over the years, of which Musk is one. 
"It's inevitable," Musk Tweeted, referring to a meme about Dogecoin dominating the financial system.
It's inevitable pic.twitter.com/eBKnQm6QyF

— Elon Musk (@elonmusk) July 18, 2020
Musks' antics come just days after the extensive Twitter fiasco that laid claim to the accounts of hundreds of celebrities. Taking the opportunity of a lifetime, hackers hijacked the likes of Bill Gates, Warren Buffet—and of course, Musk himself—to promote a Bitcoin scam.
Shortly after the gag, Dogecoin's price went virtually vertical, adding around 14% within a matter of minutes, according to coin metrics site CoinMarketCap. Its market cap increased by $40 million following the tweets. 
"This just goes to show you how volatile the markets are, and how easily they can be manipulated," tweeted one crypto commentator, the pseudonymous "CryptoWhale."
Nearly $40,000,000 added to Dogecoins Marketcap in 3 minutes following the tweet of a meme from Elon Musk.

This just goes to show you how volitile the markets are, and how easily they can be manipulated. pic.twitter.com/bovgfoVOFS

— CryptoWhale (@CryptoWhale) July 18, 2020
Musk the self-professed "ex-CEO of Dogecoin" formed an affinity with the Shibu Inu-centric cryptocurrency in May, calling it "the best coin." He's been particularly complimentary about Bitcoin as well, noting that it could potentially replace cash. However, he caveated that Bitcoin likely won't become a standard—now we know why. 
Many pumps. Such wow
This is Dogecoin's second pump in as many weeks. 
Last week, Dogecoin skyrocketed by 96% in a single day. The pump was due to a TikTok challenge that prompted users to invest $25 into the meme-coin, specifically for the purposes of pumping it to $1. 
"Let's all get rich! Dogecoin is practically worthless. There are 800 million TikTok users. Invest just $25. Once it hits one dollar, you'll have ten grand. Tell everyone you know." explained the viral TikTok video.
Youtuber Jake Paul was recently caught hopping on the Dogecoin bandwagon at the peak of the pump. "This is gonna go crazy," the 23-year-old multi-millionaire said, messaging from his 20 million-strong Instagram account.
While it may have been Paul's first pump, Musk is no stranger to unwittingly inflating or deflating crypto—and stock. In early May, the Tesla CEO tweeted: "Tesla stock price is too high imo."
Tesla stock price is too high imo

— Elon Musk (@elonmusk) May 1, 2020
As a consequence, Tesla stock plummeted, falling more than 10% by the close of day, and wiping out approximately $15 billion in Tesla value. Dogecoin aficionados better hope that Musk doesn't do the same to them any time soon.
The views and opinions expressed by the author are for informational purposes only and do not constitute financial, investment, or other advice.
Source: decrypt