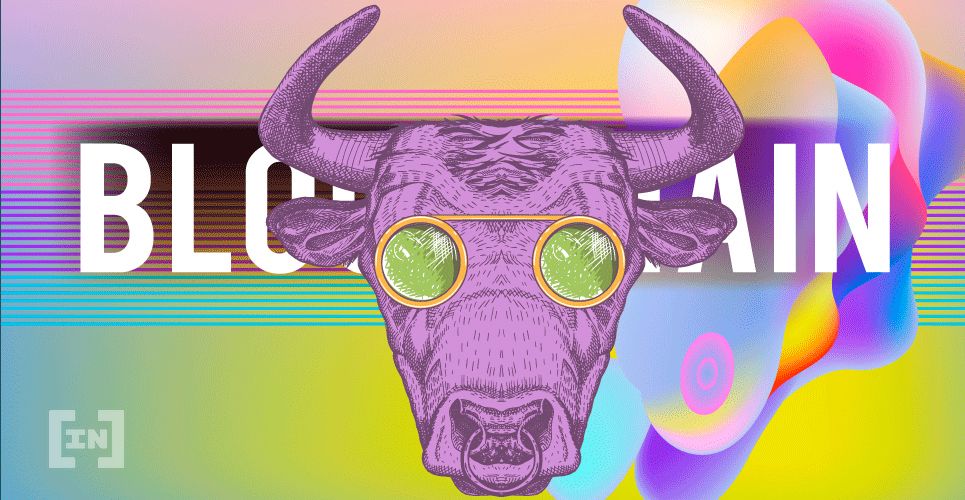 A report from the IDC shows that spending on blockchain solutions has declined in 2020 across the board. This is a crippling side effect of a global economic slump due to COVID-19.
According to a June 23 report, blockchain spending globally will decline in 2020. The IDC report goes against previously-predicted spending forecasts due to reduced IT spending and a general slowdown in economic growth.
Blockchain Solution Spending to Decline
Globally, blockchain solutions spending should exceed $4.3 billion this year. That's an increase of 57.7% from the 2019 figure of $2.7 billion, but a decrease of 7.7% from pre-COVID predictions. The declines are not uniform but will almost certainly manifest in certain sectors and regions.
Analysts expect a five-year compound annual growth rate for blockchain (CAGR) of 55.3% for Asia/Pacific and 57.1% globally between 2018 and 2023. By 2023, worldwide blockchain spending should reach $14.4 billion.
This is in contrast to the previous prediction of $15.9 billion with a five-year compound annual growth rate (CAGR) of 60.2%. Asia/Pacific represents 19.3% of blockchain spending worldwide in 2020 despite a decline in growth of 6%.
Blockchain is used primarily for Cross-Border Payments & Settlements, Trade Finance & Post Trade/Transaction Settlements, and Regulatory Compliance. A desire for better compliance and an improved payment network will continue to drive blockchain spending in the future.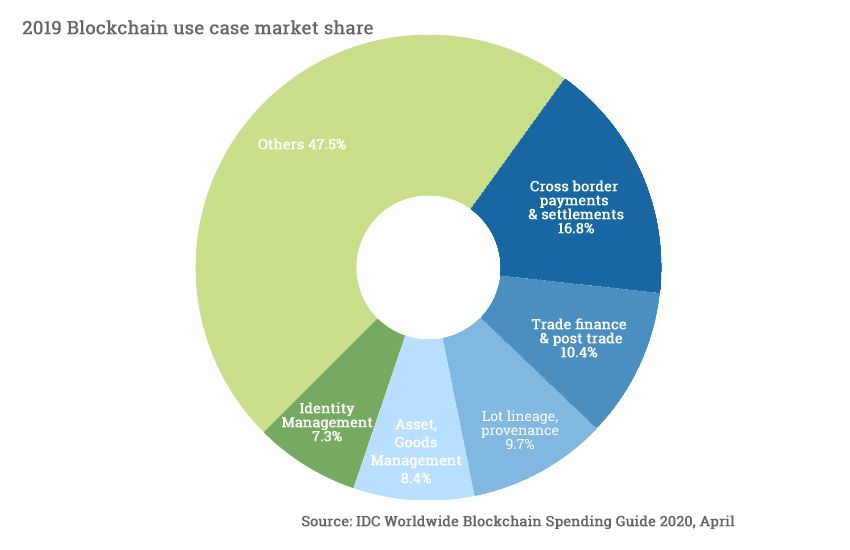 The Early Bird Catches the Worm
According to Ritika Srivastava, Associate Market Analyst at IDC Asia/Pacific, many companies who adopted blockchain early have gone on to reap the associated rewards.
Some of these benefits include better supply chain management, medical data verification, and tracking insurance claims. In a post-COVID world, Srivastava believes that more firms will ultimately adopt the technology. She explains:
"The technology has helped enterprises across many industries to overcome the challenges from managing supply chains, medical data verifications, and tracking insurance claims in the Asia/Pacific* region where the adoption is still in its nascent stage. Although there is reluctance to utilize the technology, many of the professional services firms and manufacturing firms will start pushing the implementation of Blockchain technology in the post COVID marketplace,"
The decline in blockchain spending is likely to hit some industries harder than others. Hospitality, transportation, and construction are among those that have taken the most strain. The report estimates a 9.5% decline in spending from industry participants.
Changes in Adoption Due to COVID-19
Banking, securities, investment services, and insurance industries will still spend an estimated $1.6 billion despite an overall decline. The fastest growth in spending will come from the manufacturing and resource sectors. They anticipate a five-year CAGR of 60.5% from 2018 to 2023.
While blockchain will decline somewhat this year due to the pandemic, significant announcements have taken place recently that will help boost cryptocurrency adoption. For example, one of the biggest stories involves PayPal, who will soon enable cryptocurrency transactions on its platform.
This is significant because PayPal is one of the biggest financial platforms in the world. While fintech and blockchain try to maintain their growth amid COVID-19, countries worldwide are scrambling to stay afloat financially.
In May 2020, the European Union unveiled a 750 billion euro plan for COVID-19 recovery. Five hundred billion euros of that money will be given as grants, while the remaining 250 billion will be handed out as loans.
The post Worldwide Blockchain Spending to Slow to $4.3 Billion in 2020 – IDC Report appeared first on BeInCrypto.
Source: Be In Crypto