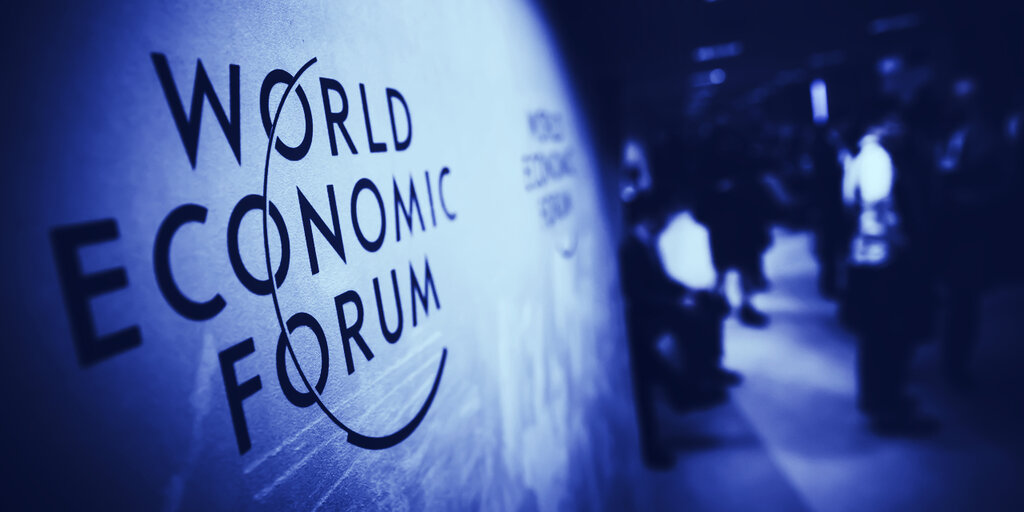 Some conspiracy theorists see the World Economic Forum (WEF) as a cabal of elites seeking to rule the world and keep everyday citizens under their thumb.
Such anti-Davos commentators probably won't be heartened to know that, for over a year, WEF's Global Blockchain Council has been working quietly—perhaps too quietly—on a document meant to create the foundations for a decentralized economy.
Clovyr CEO and co-founder Amber Baldet and David Treat, senior managing director at Accenture, appeared at Consensus: Distributed this morning to discuss their membership on the council and the making of the Presidio Principles.
The principles are directed at the people—from software engineers to politicians—building the systems that will enable the so-called Fourth Industrial Revolution, a somewhat yet-to-be-defined phenomenon in which human life is utterly transformed by a suite of digital, biological, and physical technologies. 
Thanks to everyone who tuned in to watch our #ConsensusDistributed show on #ethicaltech with @La__Cuen @aza @ammori @Melt_Dem @brianbehlendorf @DBTreat @AmberBaldet!

Want to be an early adopter of the #PresidioPrinciples for blockchain? Sign up here: https://t.co/pv3581DsUu pic.twitter.com/ngoBq9zqqJ

— Sheila Warren (@sheila_warren) May 13, 2020
The principles aim to craft "a shared vision for how to balance trust and power among creators and users of applications which build on or incorporate some decentralized pieces."
As mainstream players start to take decentralized infrastructure seriously, it's easy for skeptics to crow that the concept will inevitably be watered down. That's not how Treat looks at it. "Too frequently in the conversations we have, we take a blunt binary approach," he said. "Someone can see my data or surveil me or audit me—or they can't. And none of the world we live in is that binary."
But finding a balanced approach between trust and trustlessness requires, at minimum, that we all be on the same page in terms of what those terms actually mean. And we're not, suggested Baldet.
"This particular tech innovation space has been riddled with inadequate language—people talking past each other left, right, and center," said the blockchain mainstay. "Our ability to have common language is crucial."
Language, then, has been much of the focus of the group, which Baldet said reached out to other interest communities for feedback.
To Treat, once that's in place and we all understand each other, we can actually start aligning the technology with the social values we want. "The bright spot is the technology is giving us better and better ways to do that," he said. 
For example, we can now share encrypted data or segregate sensitive information while keeping a shared view. Now that we can do even more—like sending digital currency directly between people—we need to be clear about what our values are. Hence, the Presidio Principles.
To be clear, the principles don't equate to a protocol. It's a system of ethics. Therefore, in Baldet's view, ultimately, decentralization isn't about creating a single system but about crafting universal standards that allow for a true diversity of options. For example, you can use Zoom for meetings because that works. Alternatively, you could meet up within online games. Or you'd have the tools to create more private workarounds.
Said Baldet, "Where I hope people are getting to is understanding that decentralization isn't just 'oh, we've all adopted my protocol,' but rather it is about having all these different choices."
Then again, that's just the type of thing a manipulative group of elites secretly pulling the strings of the global economic system would want you to believe, isn't it?
Source: Decrypt World Economic Forum shares its vision for a decentralized, global economy