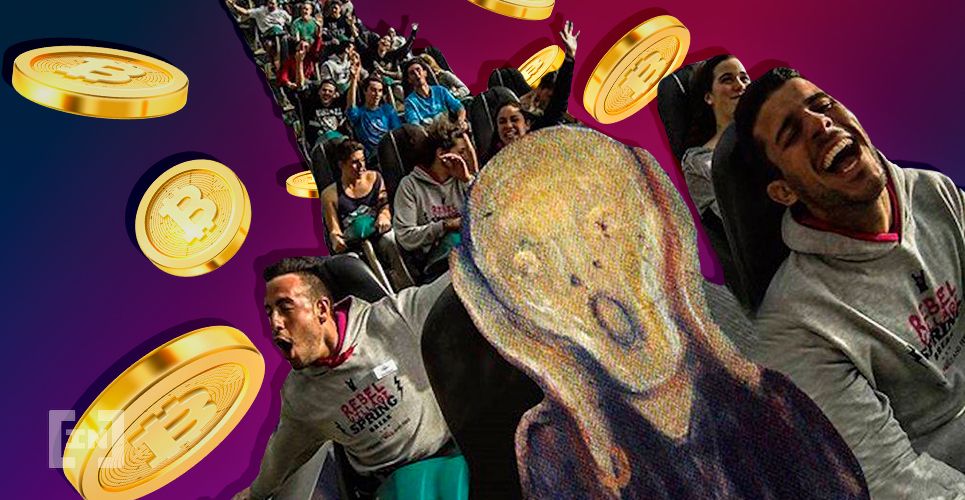 Bitcoin dominance has been in decline for the past nine months. And as unlikely as it sounds, BTC may no longer be the most dominant digital asset in a few years.
Up until early 2017, Bitcoin was pretty much the only crypto asset with any real presence. It commanded the lion's share of digital asset markets and there were practically no challengers.
Then came Ethereum and the altcoin bo­­om of late 2017, which resulted in BTC losing much of that supremacy, dropping market share to around 37%.
Today, Bitcoin commands 66% of the market, according to TradingView. But that figure has been falling since September 2019.
Lead developer at Blockchair, Nikita Zhavoronkov [@nikzh], has observed this decline in BTC dominance, detailing how it could fall even further:
"I have a strong feeling that this is the last time we see Bitcoin's dominance level above 66%. From this point on it will fall, probably resulting in Bitcoin losing its first place within the next 5 years,"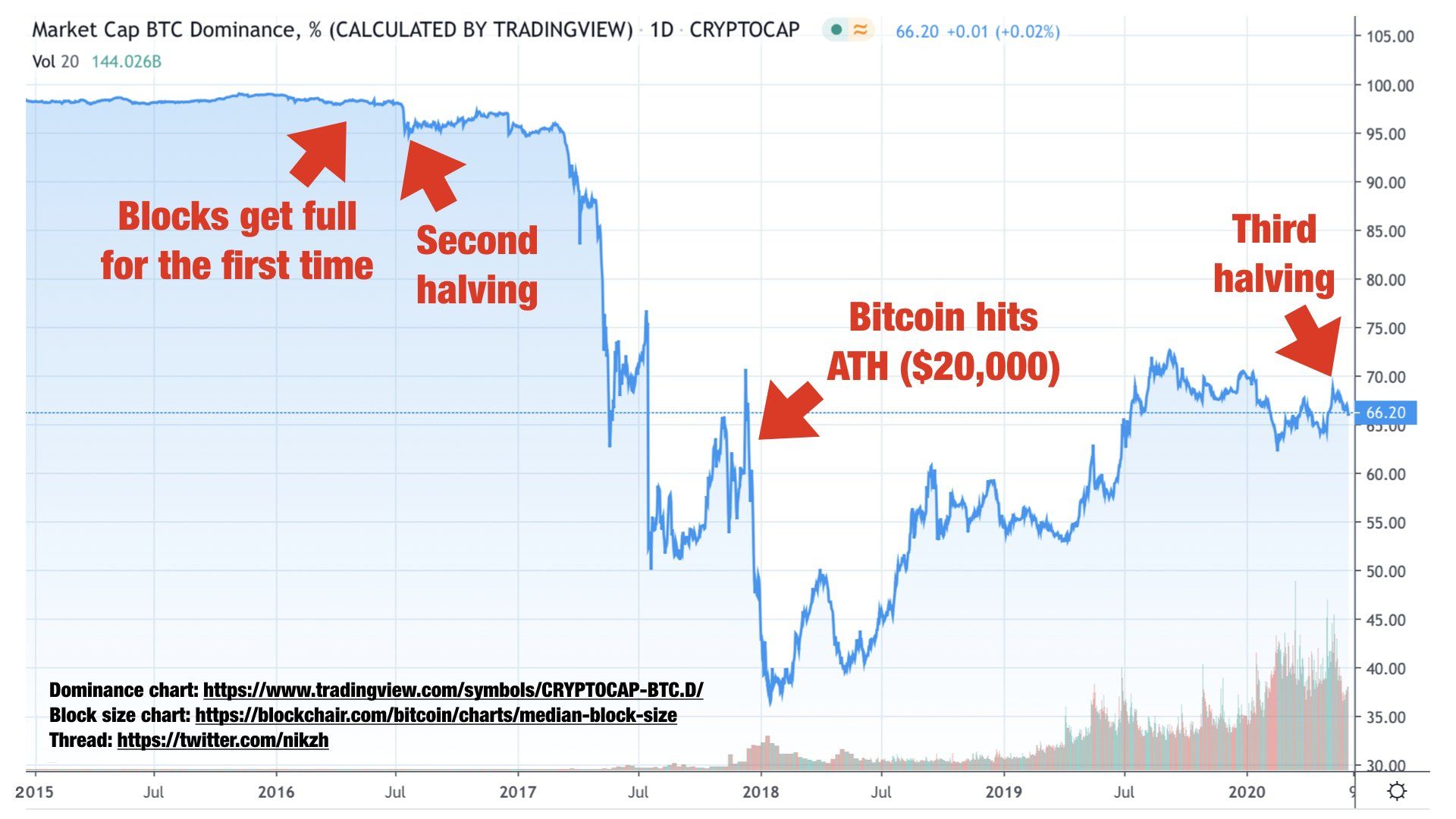 The Rise of Smart Contracts
In a lengthy Twitter thread, he goes on to explain how it unfolds. In the beginning, there were Bitcoin copycats that failed to offer anything in the way of new functionality.
New technological features like smart contracts and privacy were not built into Bitcoin, but have since evolved with the arrival of other crypto assets such as Ethereum and Monero, Zhavoronkov added.
Next, he cites the advantages that proof-of-stake has over proof-of-work adding that, "miners aren't interested in price increases, while they fear sharp declines."
Scalability is a significant issue with the developer, going so far as to even label Lightning as "vaporware" and Liquid as having "too many KYC requirements…". Following that, Zhavoronkov criticized the often-discussed transaction speed and cost problem:
"In the meantime each time there's some elevated on-chain activity, mempool hits 100k transactions, and fees skyrocket to $50. That creates the most terrible UX possible. People lose money. Businesses lose potential customers."
Bitcoin Maximalists Are, However, Never Far Away
The anti-Bitcoin tirade goes on to explain that people only buy it because of its first-mover advantage. It may be number one in terms of market capitalization, but how will the mainstream media react if the flippening ever takes place?
Mass central bank money printing and a halving event, were still not enough to onboard new Bitcoin users this year, he added. The extensive thread had some valid points but was refuted, as usual, by ranting Bitcoin maximalists.
The chart tell the real story at the end of the day. For whatever reason/s, Bitcoin is losing its market share. In just over three years, it has dropped 30%, and further losses may be inevitable if these predictions turn out to be accurate.
The post With Market Share Dwindling, Is Bitcoin Still the King? appeared first on BeInCrypto.
Source: Be In Crypto