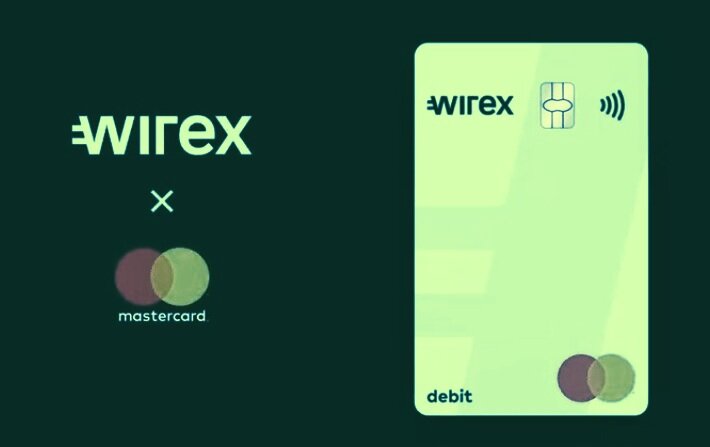 Crypto-native payments platform Wirex announced today that it became a principal member of Mastercard, allowing it to directly issue the corresponding payment cards that support both fiat and digital currencies.
"We did not work with Mastercard previously, but have been working hard on this partnership and to achieve principal membership for some time now," Charlotte Wells, Wirex's events and communications manager, told Decrypt. "Moving forward, we will continue working with both Mastercard and Visa for different customers in different regions."
Converting crypto to cash
Prior to the Mastercard partnership, Wirex was already offering its customers a Visa-based card that allows users to pay with crypto by automatically converting it into fiat currencies in millions of locations across 130 countries where Visa is accepted.
We're absolutely thrilled to announce a new partnership with global payments giant @Mastercard!

As the world's first #crypto-native platform to secure #Mastercard principal membership, we're extremely proud and excited to bring #cryptocurrency one step closer to the mainstream. pic.twitter.com/Zx72YWuVRn

— Wirex (@wirexapp) July 20, 2020
The card was issued in Europe by Contis Financial Services, a firm regulated by the FCA as an e-money institution, and Wirecard in Singapore, a company that has recently "lost" nearly $2.1 billion and has all but collapsed since then. Yet this didn't impact Wirex's customers much, it claims, adding that it's been "constantly monitoring the situation."
"Wirex works with multiple card issuing partners across the globe, meaning that only a small proportion of all Wirex cards are issued by Wirecard and these are limited to the APAC region," Wells said.
She also added that no current Wirex cards in the European Economic Area (EEA) have been issued by Wirecard Card Solutions and that "all cardholders funds are safe and unaffected," including those held in relation to the card product issued by Wirecard in Singapore.
Currently, Contis is still the issuer of Wirex cards in the EEA region.
"Wirex is proud to have become a principal member of Mastercard. It has always been our vision to empower everyone to enjoy the advantages of a world where all currencies are equal, and this membership is a step in the right direction," said Pavel Matveev, the CEO and a co-founder of Wirex.
He also added that Wirex will announce "some revolutionary advancements over the next few months."
Source: decrypt