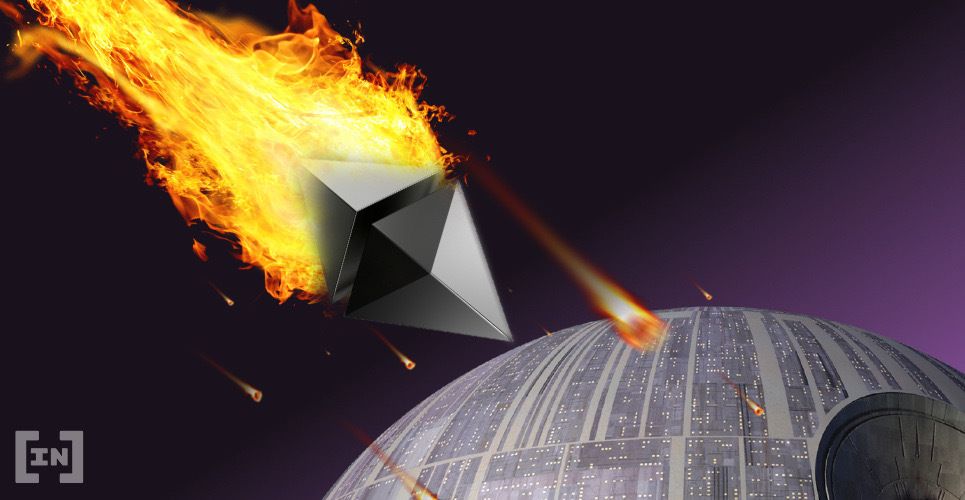 On June 26, Ethereum broke down from a rising support line that had been in place since March 13. While the price is still trading inside a strong support area, the bearish price action suggests that the current upward trend has ended.
Ethereum's Long-Term Movement
Looking at the weekly chart, we can see that ETH has been trading inside a very long-term symmetrical triangle since November 2018. While the support line has not been validated sufficient times, the resistance line has held four times.
The most recent instance took place last week when the price created a long-legged doji with a bearish close. If this happens after an upward trend, it usually signals that the trend is reversing, since there is considerable weakness.
However, the price is still trading above the 50-day MA, which is currently at $200. It has been a very good predictor of the trend until now. Furthermore, the weekly RSI is above 50, so even though a decline is expected, the trend remains bullish.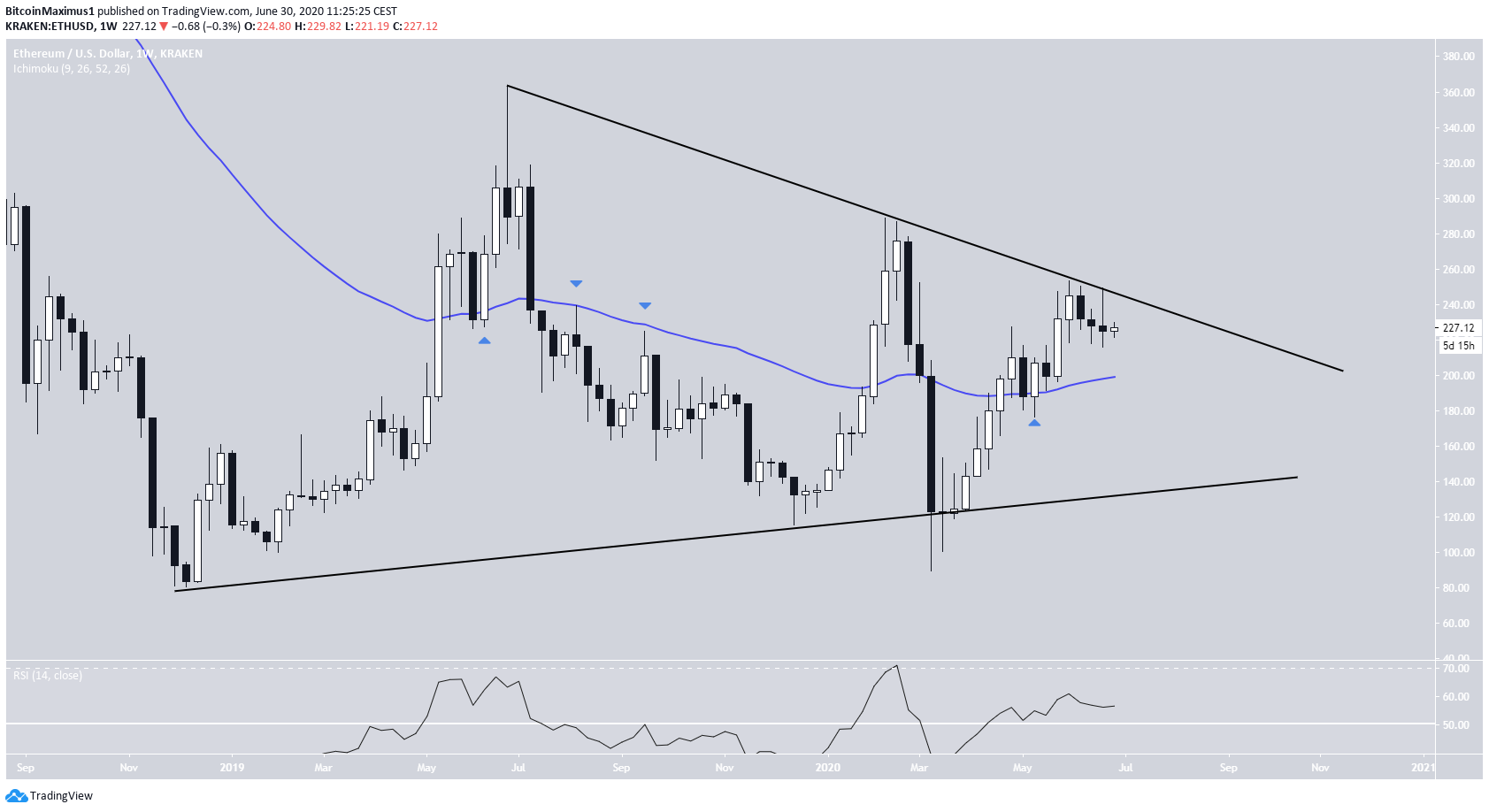 The daily chart shows that the price has already broken down from a rising support line that was in place since the March 13 bottom.
The closest support areas are found at $220 and $187, respectively. The price has bounced on the former, along with the 50-day MA. So, it's possible that it will increase towards the closest resistance at $247, a move that would also validate the rising support line it just broke down from.
However, looking at the weekly chart, the breakdown from the support and resistance lines means that ETH will likely decline from here, possibly towards the second support area at $187.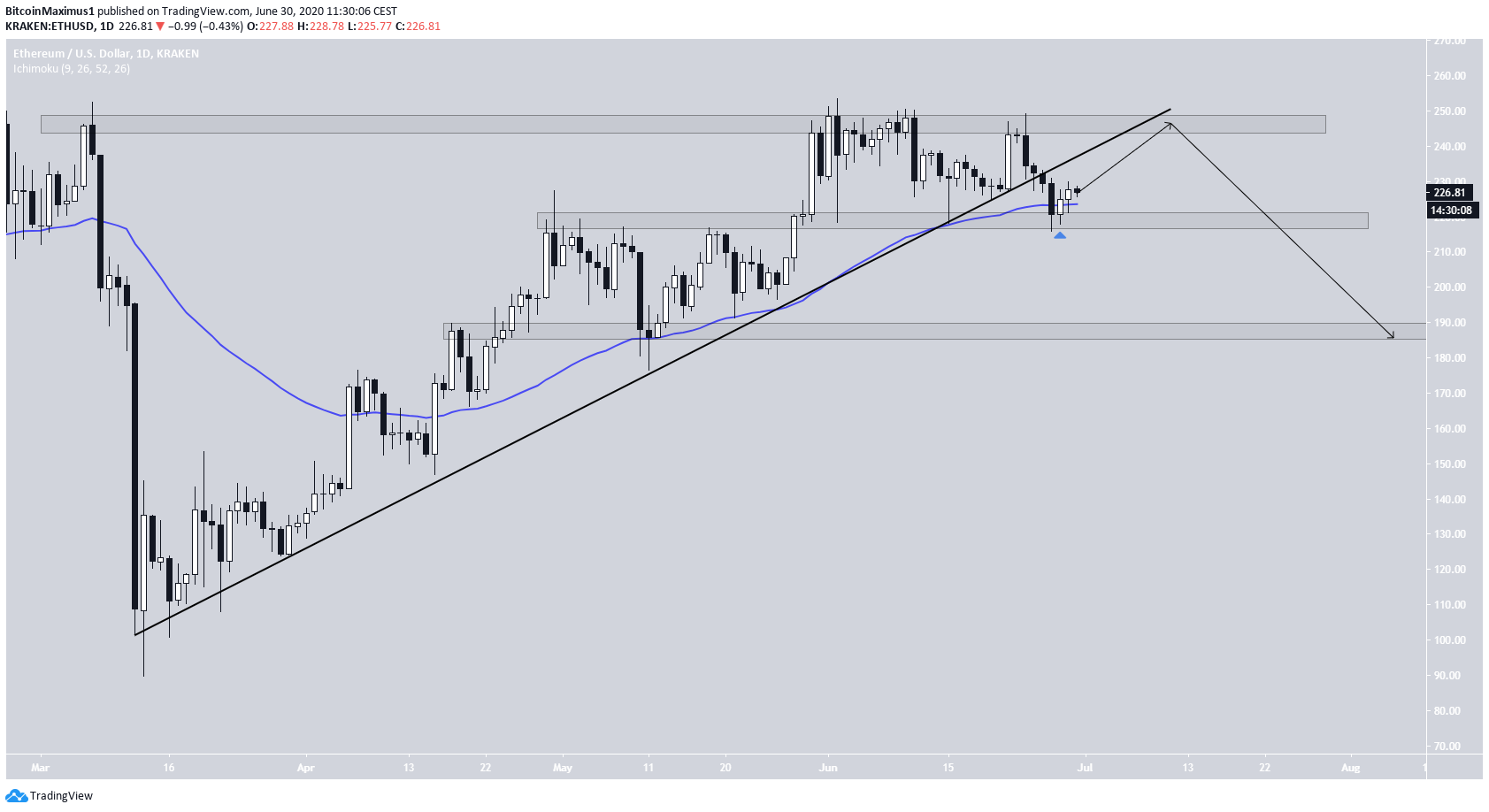 Short-Term Movement
The hourly chart reveals that the price has been following a descending resistance line since June 24. The proposed bounce cannot begin unless the price breaks out above this line and the 200-hour MA.
The closest resistance area is found between $232 – $236, the 0.5 – 0.618 Fib levels, which previously acted as resistance. Therefore, this should be the reversal level at which Ethereum declines, as outlined in the previous section.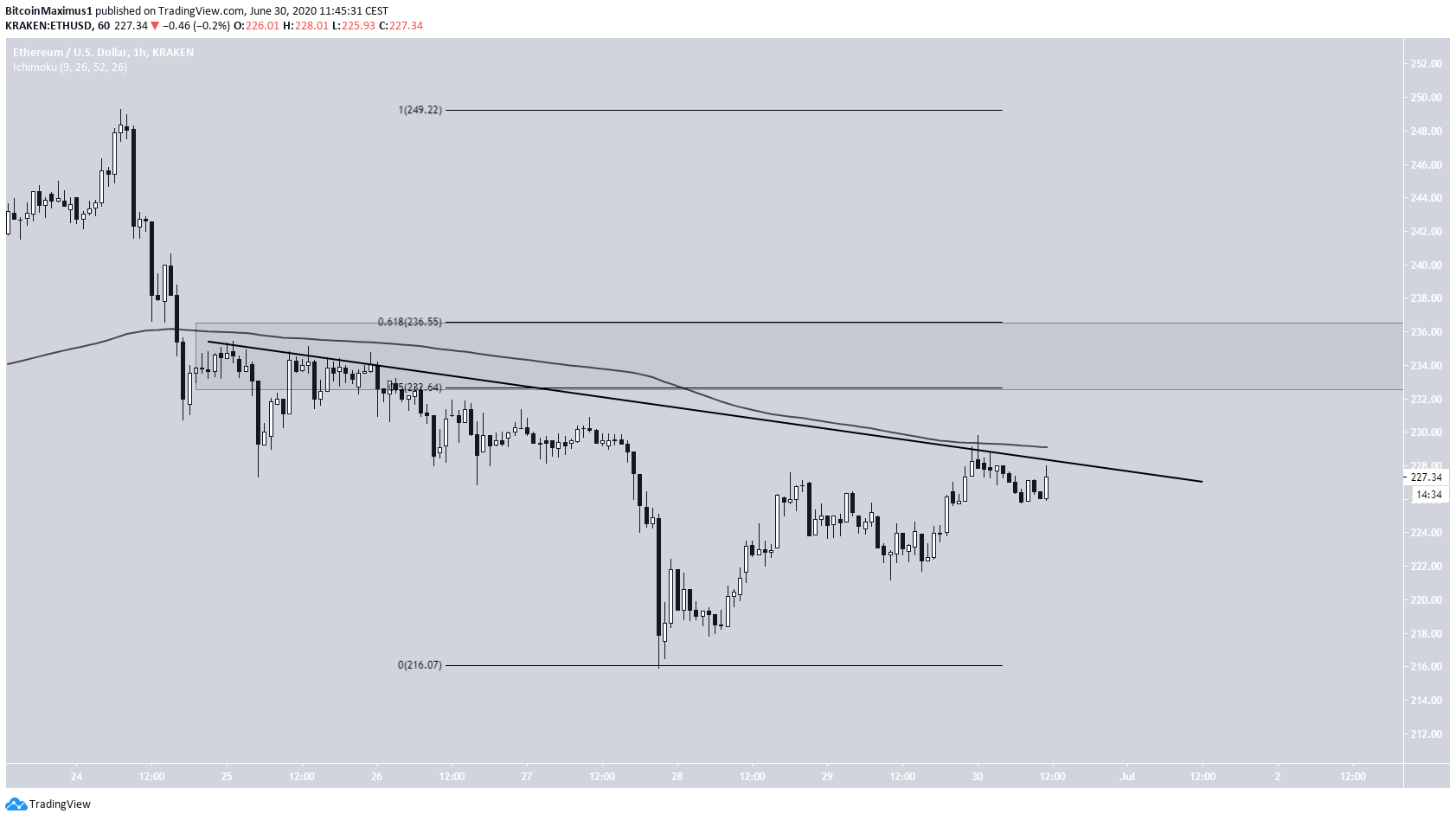 Well-known trader @Anbessa100 explains that she is short on Ethereum, and will add more shorts if the price gets to $235. This is the line in the resistance area as indicated by our analysis.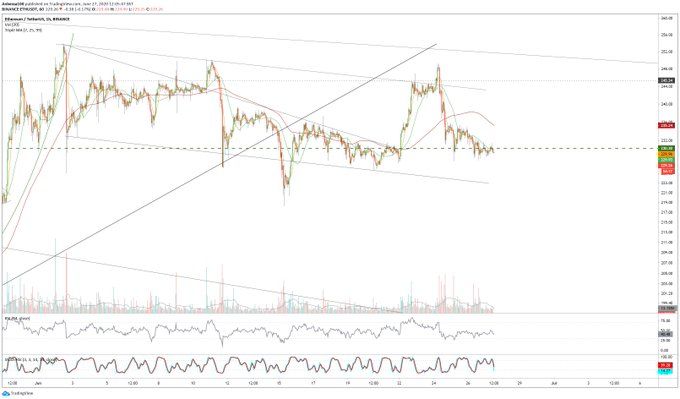 To conclude, while a short-term bounce is expected, Ethereum is likely to ultimately fall towards the support areas outlined above.
The post Will Ethereum Break Out Above $250? appeared first on BeInCrypto.
Source: Be In Crypto