The public image of San Francisco-based Coinbase has been anything but rosy in recent months, with numerous scandals and confusing business practices.
However, a recent blog post on the benefits to users through transaction batching may reflect an effort to restore the company's public image. The post claims that the company has saved its users more than 75% in transaction fees through the new program.
A New Batch in March
Prior to March 2020, the company had been carrying on business as usual. This included normal bitcoin chain transactions on the company's exchange.
Since March, however, the company's new program has used the widely-used batching system to lump a host of transactions into a single on-chain event (approximately one per minute), reducing fees and processing time for the exchange.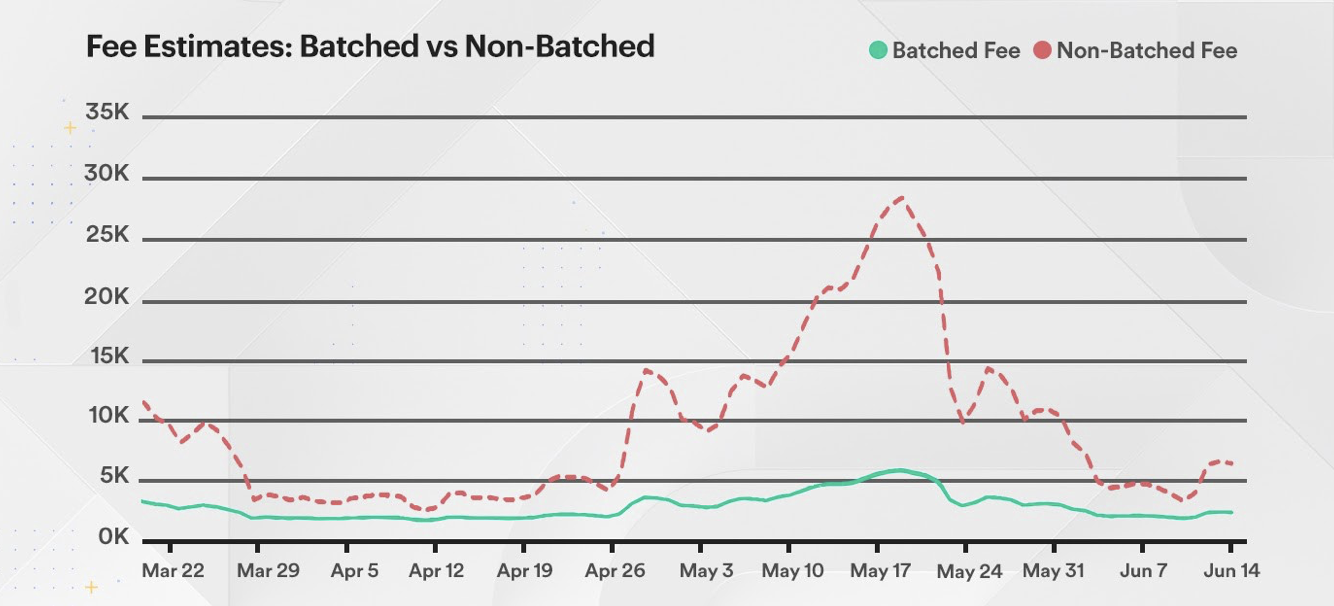 The reductions are, indeed, substantial, with the company noting other benefits. It also claims to have reduced total transactions by 95%, and internal alerts (on-chain events that delay transactions) by 78%. Per the post:
Transaction batching is an incredibly successful feature benefitting Coinbase customers, internal operations, and the entire Bitcoin network.
Still a Lot of Work Ahead to Recover Coinbase's Reputation
The company's announcement may cause some restoration of its otherwise tarnished image. Once the go-to for new cryptocurrency users, the list of recent gaffes by the company reads like a 'what not to do in business' primer.
Coinbase recently came under fire for agreeing to sell user information and chain analysis to the DEA. This came on the heels of a number of service outages during times when markets were moving quickly. It has also been embroiled in a number of privacy concerns.
Further, the company has shifted its once careful coin addition strategy to an 'anything goes' model. Starting in December 2018, the company began adding support for a large number of new coins.
Many of these coins were central to the portfolio of one of its largest shareholders, the Digital Currency Group. The news sent the crypto community into a flurry of accusations.
Too Little, Too Late?
The announcement is perhaps helpful for current users. However, the practice has been widely used by industry players for some time. Some in the crypto community wonder why this only began in March of this year.
The new fee-saving system is a small positive step but there appears to be a fair amount of reputation saving work ahead.
The post Will Coinbase Transaction Batching Redeem the Company's Image? appeared first on BeInCrypto.
Source: Be In Crypto