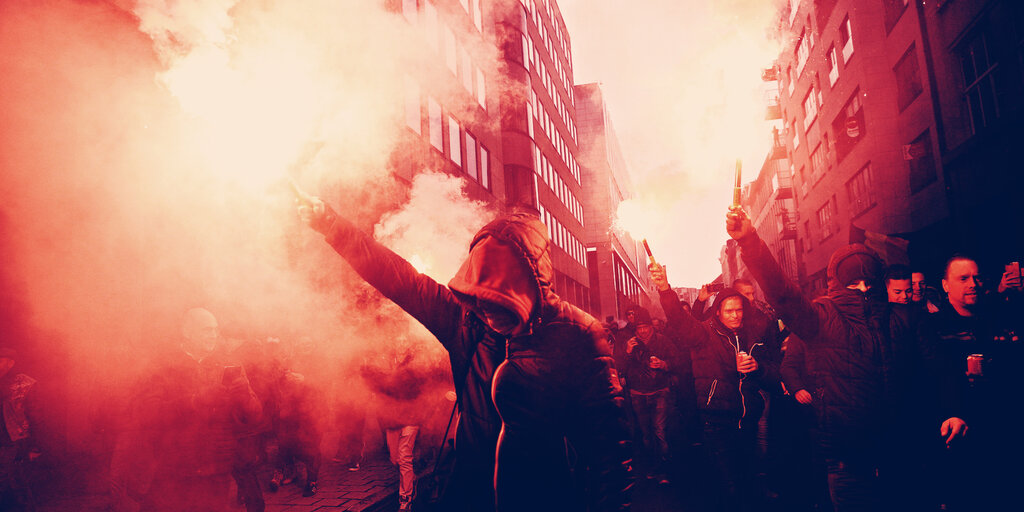 The collapse of Lebanon's currency ignited mass protests across the country on Thursday while its economy faces the worst crisis in decades. Meanwhile, multinational investment bank JPMorgan lauds Bitcoin for its staying power amid global chaos.
For decades, the Lebanese pound (L£) was pegged at £L1,500 to the dollar. But there was a huge crash this week—it started the week at L£4,000: $1 and the country now faces exchange rates as low as L£7,000 to $1. 
"This is a cash market, not your usual forex market," Nasser Saidi, a former central bank vice-governor, told the Financial Times. "The central bank is no longer able to intervene."
As a consequence, the country erupted in protest on Thursday night—lashing out at the perceived ineptitude of the government's response to the crisis.
Economies the world over have suffered in the wake of the coronavirus pandemic. Central banks have clambered to ease financial strain caused by the virus by simply printing more money.
The US Federal Reserve is already buying up trillions of dollars worth of U.S. treasuries per month to bankroll the economy—resulting in US national debt surpassing $26 trillion in June. However, experts warn that unconventional monetary policies can only be sustained so long.
BREAKING: The government that just printed over $500,000,000,000 and gave it to corporations with zero transparency, says to protesters looting isn't the answer

— Bitcoin (@Bitcoin) June 12, 2020
From adversary to advocate
Despite the global economic catastrophe, Bitcoin is doing surprisingly well, now fully recovered from its mid-March crash, which crashed the price by 40%. 
Even JPMorgan, one of Bitcoin's oldest adversaries, is beginning to change its attitude toward the asset. Per a report from the bank, bouncing back from its cataclysmic crash in March bestowed Bitcoin with "longevity as an asset class"—at least in the minds of JPMorgan strategists, reported Bloomberg.
However, they caveated, rather than digital gold built to weather the storm of a looming recession, Bitcoin is merely a tool for speculation. "Price action points to their continued use more as a vehicle for speculation than medium of exchange or store of value," reads the report.
Nevertheless, the report concedes that Bitcoin's market structure remained more resilient than currencies, equities, and even the ultimate safe haven itself, gold. Given that its CEO Jamie Dimon Once called Bitcoin a "fraud," this was likely a bitter pill for the bank to swallow.
Source: decrypt