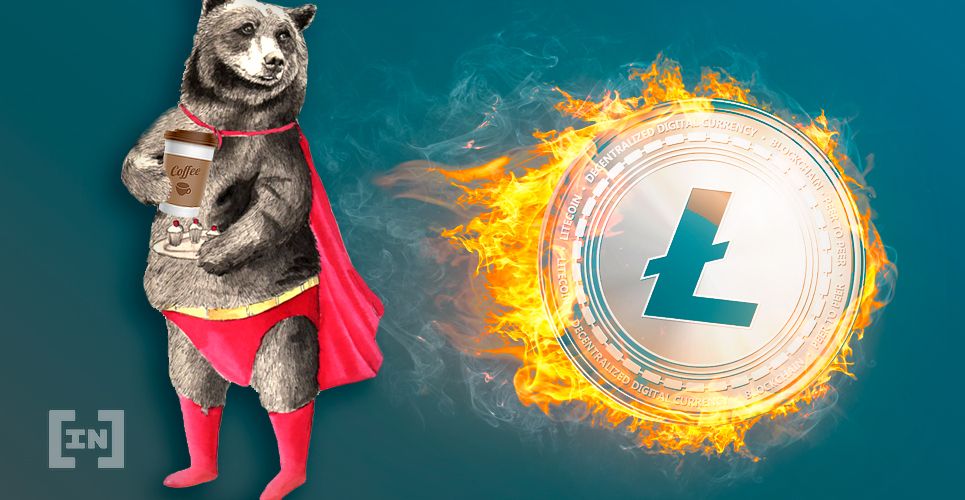 The Litecoin (LTC) price is trading inside a bullish pattern, from which a breakout is expected. However, until the price moves above the long-term resistance line, it cannot be considered bullish.
Descending Resistance Line
The Litecoin price has been declining since February 14, when it reached a high of ฿0.00808.
After the initial drop, LTC has been following a descending resistance line since February 27. The line has rejected three breakout attempts thus far. The resistance line is also strengthened by the presence of the 50-day moving average (MA), which has also rejected the price three times. Currently, the resistance line and the MA are at ฿0.0.048.
If the price were to break out from this line, the closest resistance area would be found at ฿0.0055.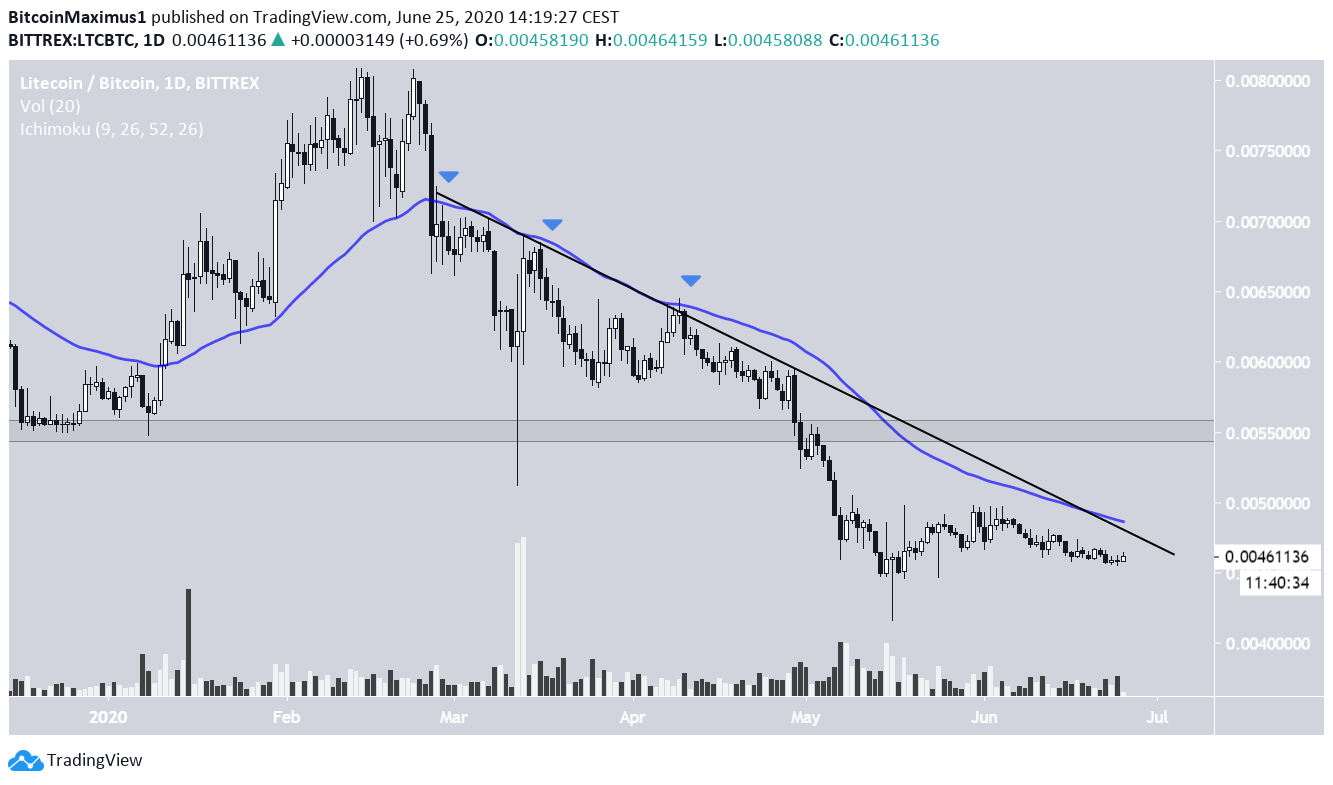 Short-Term Movement
The shorter-term chart reveals that LTC has been trading inside a descending wedge since June 5. The descending wedge is considered a bullish pattern, out of which a breakout is expected. At the time of writing, the price was indeed in the process of breaking out, after bouncing on the 0.79 Fib level of the previous upward move.
Furthermore, there has been considerable bullish divergence developing on the RSI over the past week, making a breakout even more likely.
If one occurs, the closest resistance area would be found at ฿0.00485, which would also coincide with the 50-day MA outlined in the previous section.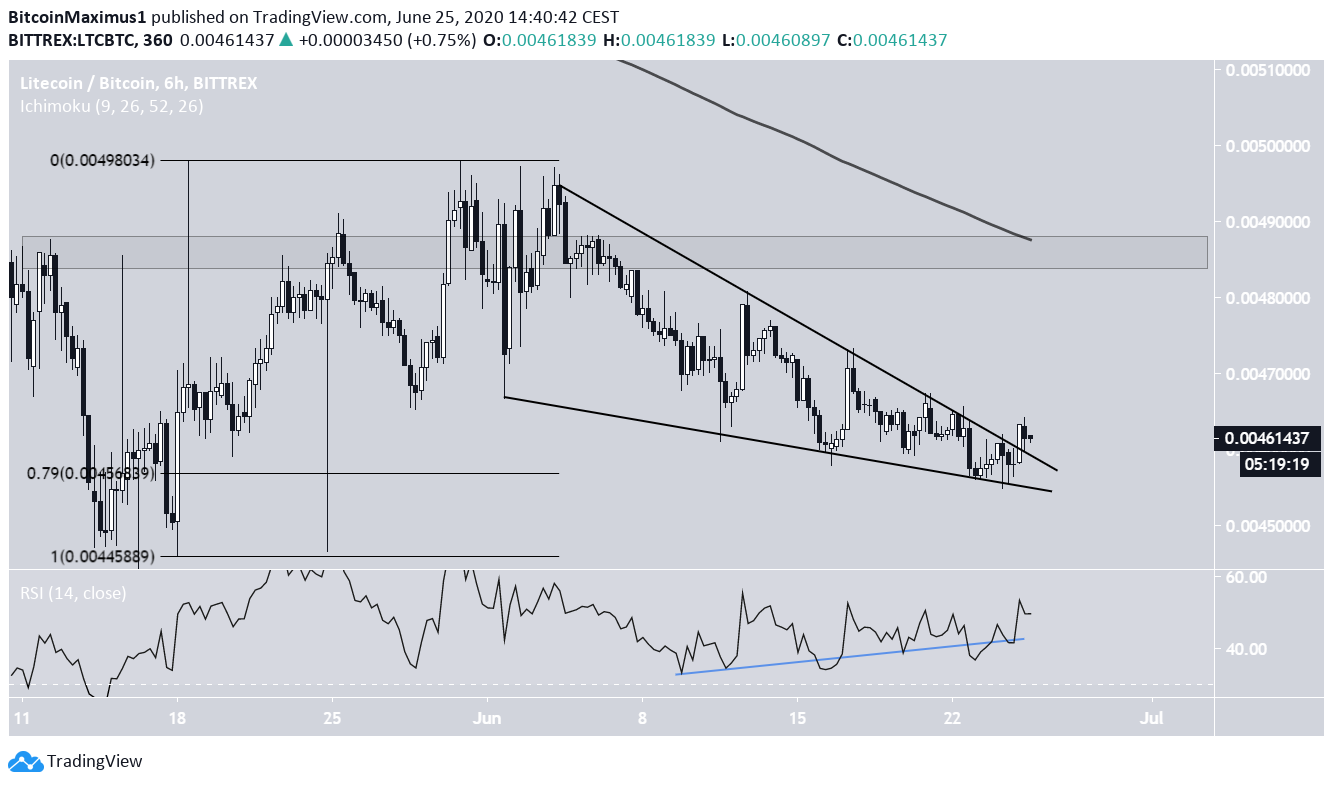 Cryptocurrency trader @Glowto1994 stated that Litecoin could soon break out from its descending wedge and head towards ฿0.005. He outlines an A-B-C correction that could take it there. The trend is still, however, bearish since corrections are moving upwards.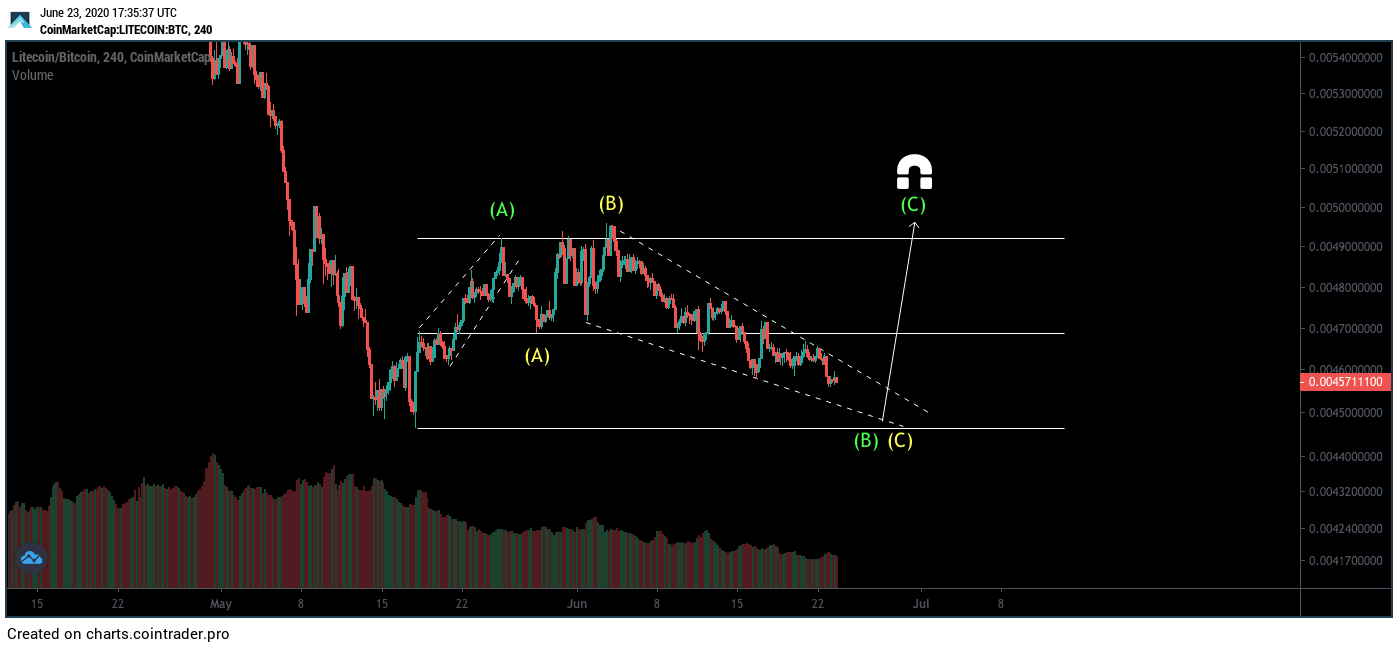 To conclude: a breakout from the current descending wedge is expected. But until LTC moves above the long-term descending resistance line and 50-day MA, we cannot confirm yet that it has begun a long-term bullish trend.
The post When Will Litecoin Begin to Move Upwards? appeared first on BeInCrypto.
Source: Be In Crypto