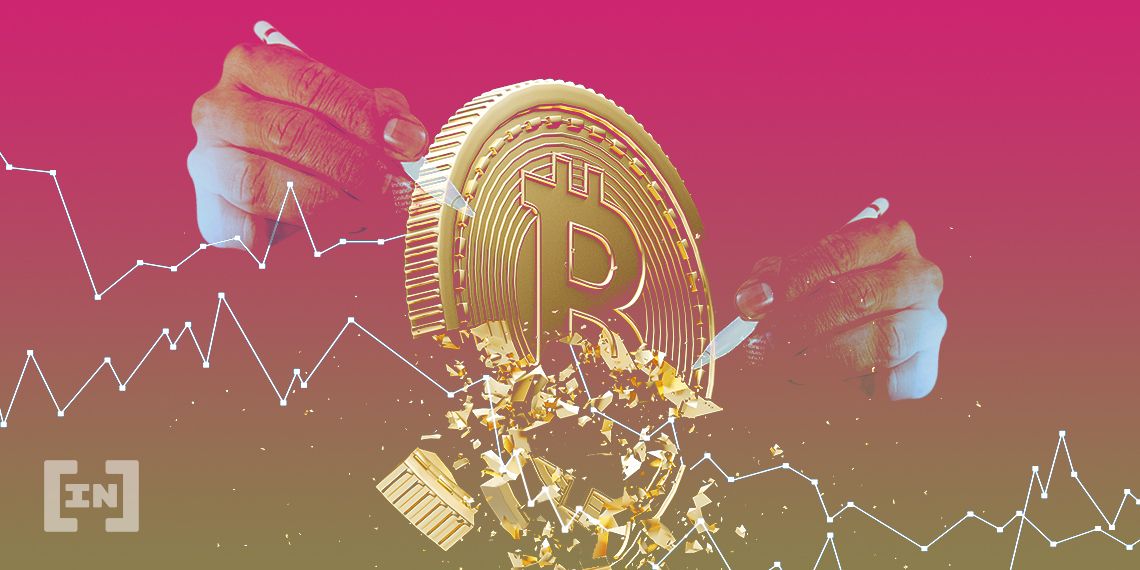 On June 10, the Bitcoin price moved in a range between $9,570-$9,870. Even though the price broke out from a short-term resistance line, this movement will likely have no ramifications for the longer-term trend.
Yesterday, the Bitcoin price broke out from a descending resistance line that had been in place since June 5. While the slope of the line is not entirely clear due to numerous long upper wicks, it is certain that the BTC price has broken out and validated the line as support afterward. The breakout occurred with a higher than average volume.
Bitcoin's Confluence Of Supports
Prior to breaking out, the BTC price bounced at the minor $9,700 support area. This was preceded by a bullish cross of the 50 and 200-hour moving averages (MA), which are now offering support to the price. This is a bullish sign that suggests that the price is likely to move upwards, at least in the short-term.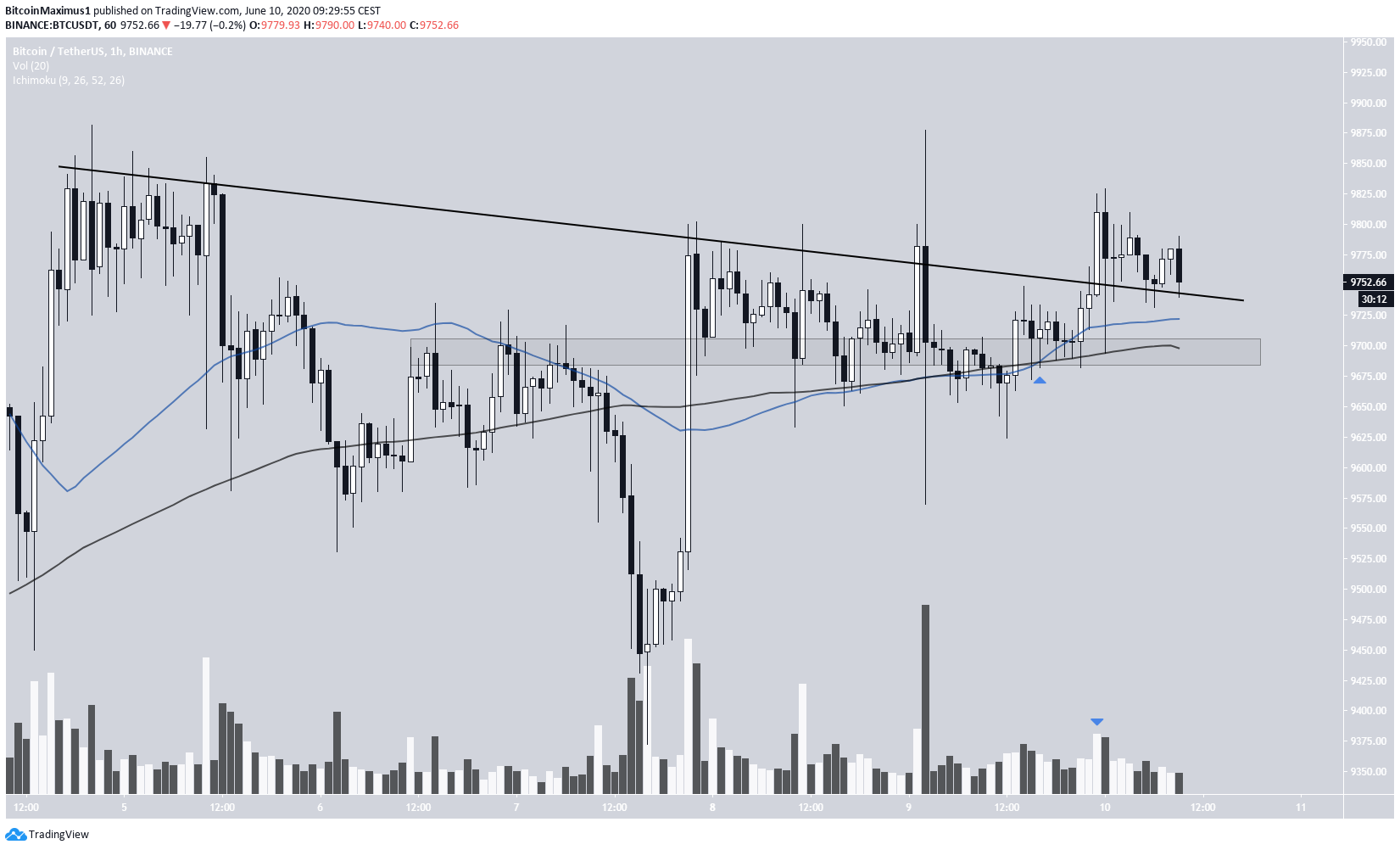 However, this movement will likely have no bearing on the long-term trend, as was stated by @PostyXBT :
The price would have to significantly break out from the $9,400-$10,100 range for a possible confirmation of the direction of the long-term trend.
Future Movement
A look at a slightly longer-term chart reveals that BTC is still trading below the 0.5 Fibonacci level of the June 1 increase, and this is its fourth attempt at breaking out. Additionally, this resistance area also coincides with the May 15-25 highs.
While a resistance/support area becomes weaker each time it is touched, a breakout from this level would be expected to take the price somewhere between the 0.618-0.765 Fib levels at $9,950-$10,100.
On the other hand, if a rejection occurs, similar to what happened in May, BTC would likely fall to the $9,450 support area once more. If that occurs, we would expect a breakdown to $9,000 or below.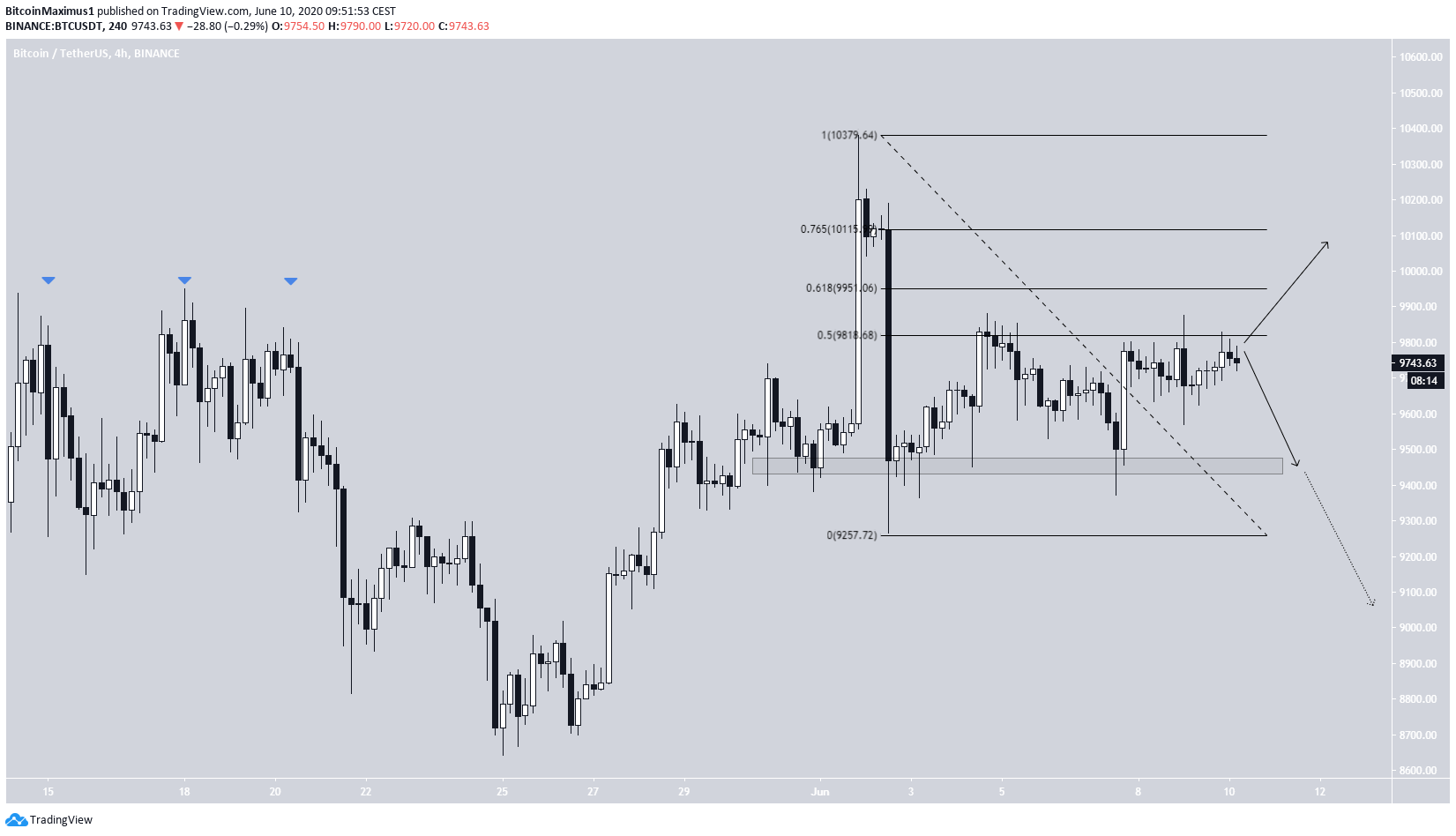 To conclude, while the Bitcoin price is showing short-term bullish signs, the direction of the longer-term trend is still unclear. A breakout above $10,100 would suggest bullishness, while a decrease below $9,400 would be a sign of a bearish trend.
For our previous analysis, click here.
The post When Will Bitcoin Make a Decisive Move? appeared first on BeInCrypto.
Source: Be In Crypto