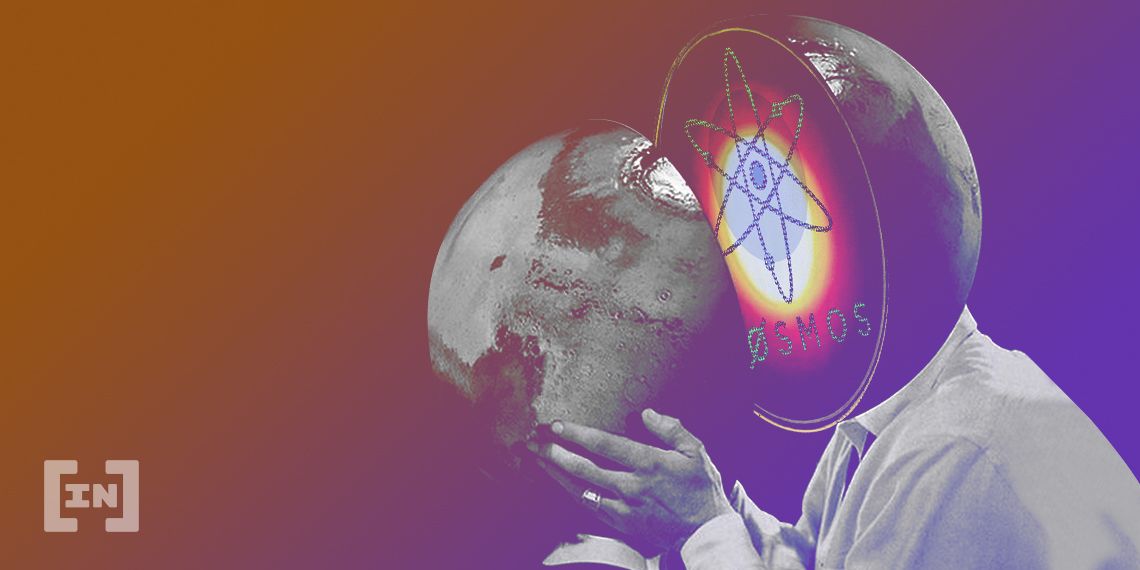 The Cosmos (ATOM) price has been rising at an accelerated rate since reaching a low on June 27.
The price is currently completing a correction, which should end near 38,000 satoshis. Afterward, ATOM is likely to continue moving upwards.
Breakout From Long-Term Resistance
The ATOM price had been following a descending resistance line since it reached a high of 66,110 satoshis on December 27, 2019. The price broke out from there at the beginning of June 2020 and decreased to validate the line as support afterward on June 27.
Since then, ATOM has been rising at an accelerated pace. However, the price was rejected by the 0.5 – 0.618 Fib levels on July 19 and has been decreasing gradually since. As for technical indicators, there is considerable bearish divergence that has developed on the daily RSI.
This is a sign that the price is likely to retrace, which is strengthened by the price rejection at the 0.5 – 0.618 Fib area. The price has already retraced considerably since the divergence.
The 50 and 200-day moving averages (MA) are very close to making a bullish cross, and will likely provide support to the price if it retraces. The MAs are currently near 37,500 satoshis.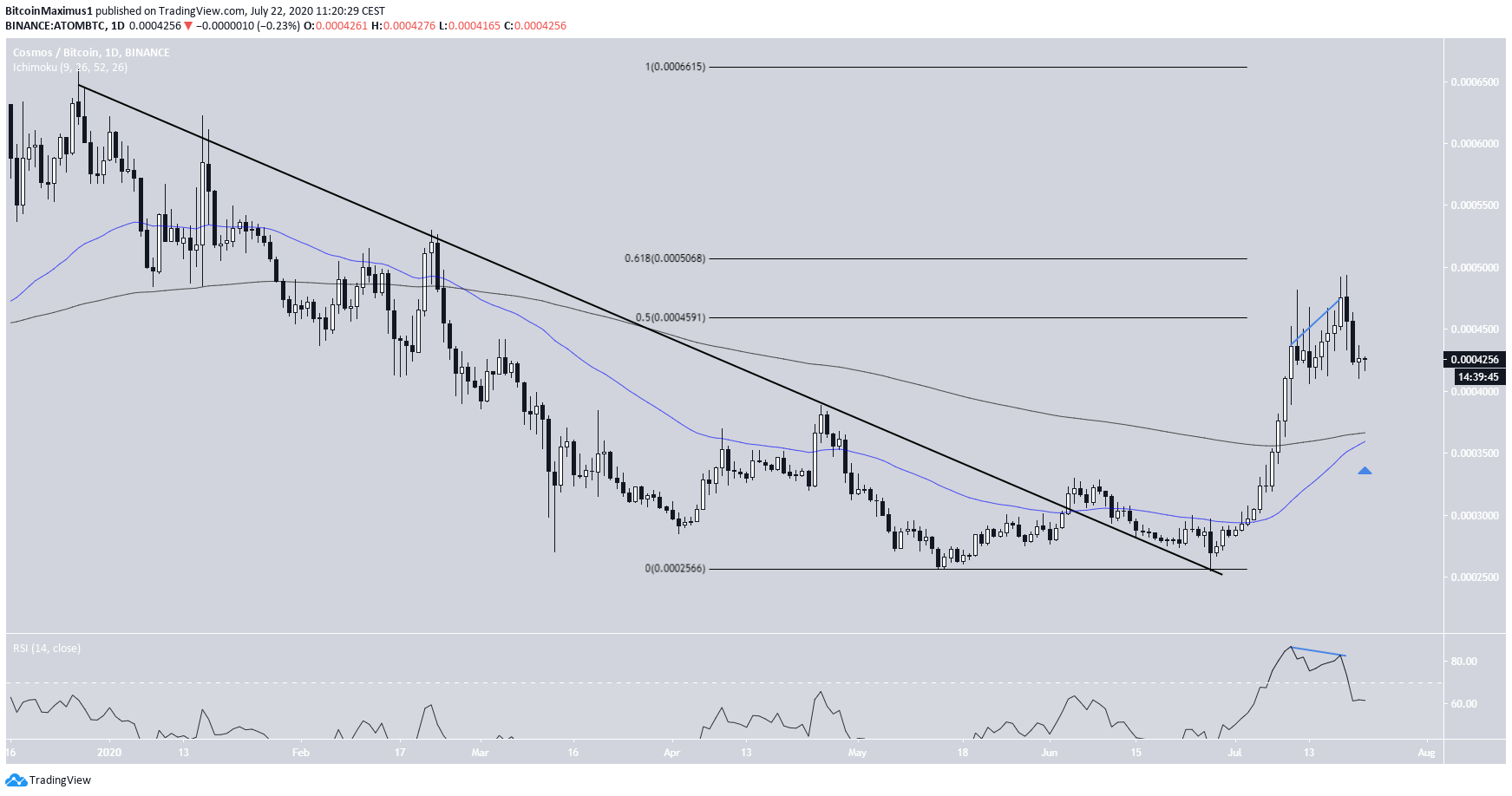 Cryptocurrency trader @Thecryptodog stated that after a long consolidation period, ATOM has begun to move upwards, and will soon reach new highs. However, the price has retraced since then, likely due to the bearish divergence previously mentioned.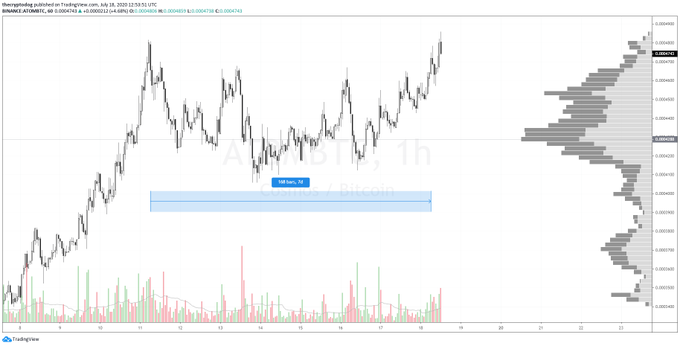 The 12-hour chart shows a very steep ascending support line that has not yet been broken. The slope of this line probably makes the ATOM price rise unsustainable in the long-run. However, the price should continue rising as long as it is trading above this support line.
The next closest resistance area is found at 52,500 satoshis. If the price breaks down, the next closest support levels are found at 38,000 satoshis, the 0.5 Fib level of the entire upward move, or 34,600 satoshis, the 0.618 Fib level, and the 100-day MA.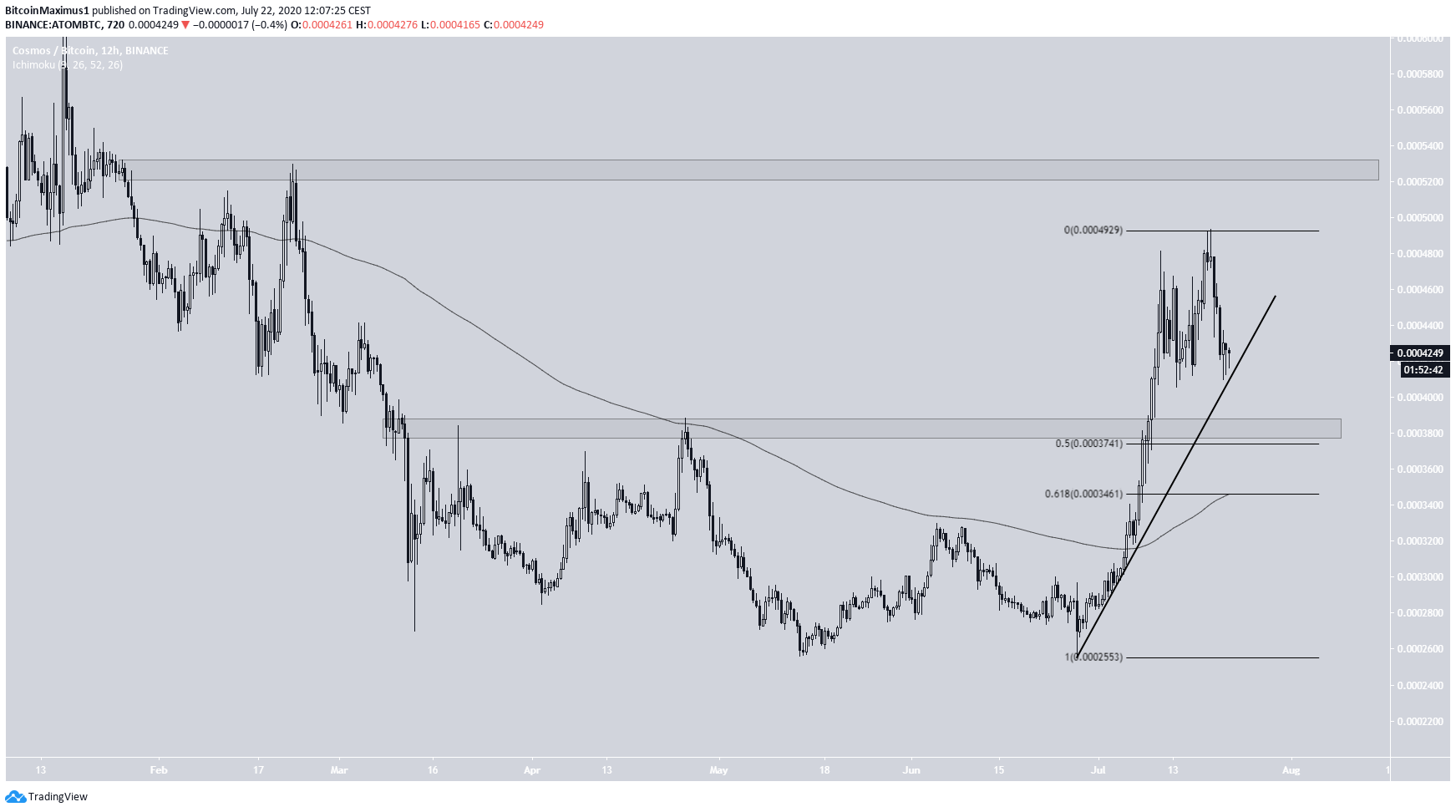 The Current ATOM Correction
Since the June 27 low, the ATOM price has possibly begun an impulsive five-wave formation. Currently, it is in the fourth wave, which is corrective. It's not yet clear if the correction is over, but the price is definitely nearing its end. The most likely next step would be a slight bounce followed by another decline.
Due to the fact that wave two's retracement was quite shallow, wave four's retracement may be deeper, ending between 36,000 – 39,000 satoshis, the 0.5 – 0.618 Fib levels of the third wave.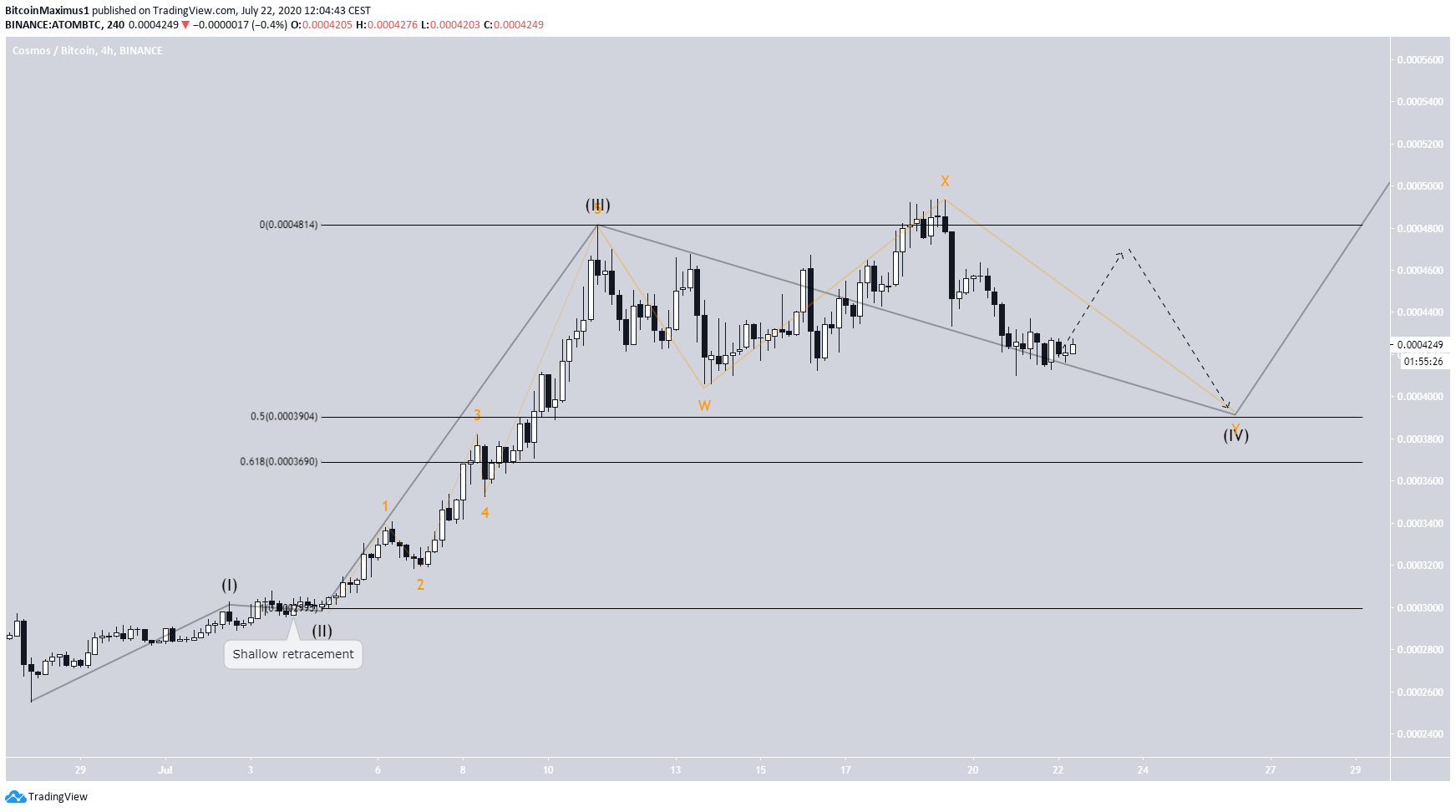 To conclude, the ATOM price is nearing the end of its correction, after which it should resume the current upward trend.
The post When Will ATOM Resume It's Upward Trend? appeared first on BeInCrypto.
Source: Be In Crypto