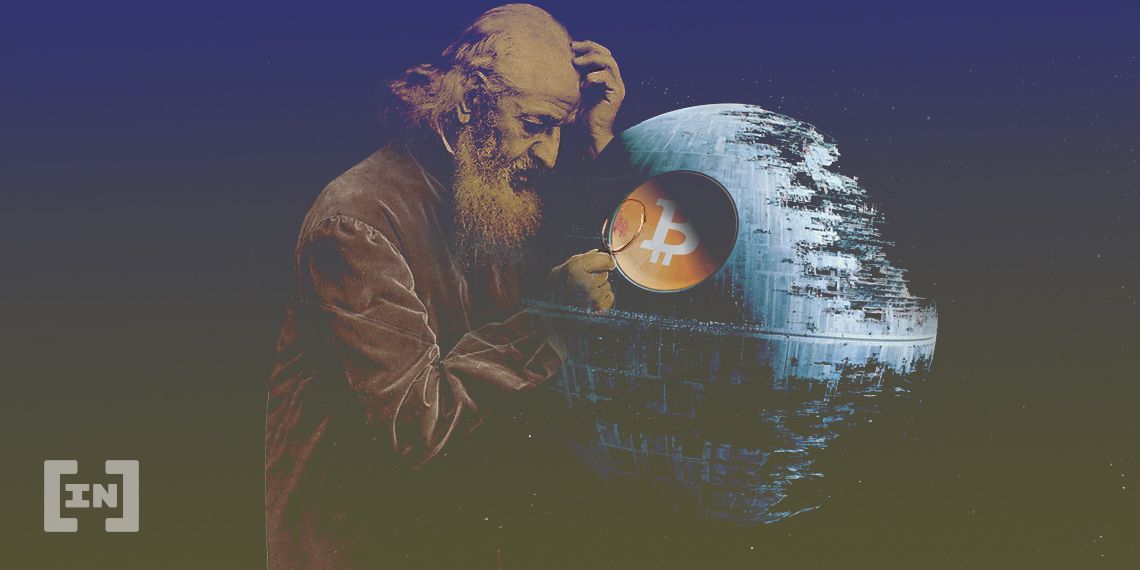 The Bitcoin price moved considerably during the week of May 3-10. The price started the week near $8,900 and reached a high of $10,067, only to decrease all the way back to $8,113 briefly.
However, the price rebounded and reached a close of $8,832, only slightly lower than the opening price. This created a Doji candlestick, which can be read as a sign of reversal when occurring after an upward trend.
A more interesting development comes from the failed breakout attempt above the descending resistance line that has been in place since December 2017. While the price has reached a high above this resistance line in the form of a wick, it failed to reach a weekly close above it.
A very similar movement led to the July 2019 high of $13,764, which was followed by a long downward trend that eventually led to the $3,782 bottom in March 2020.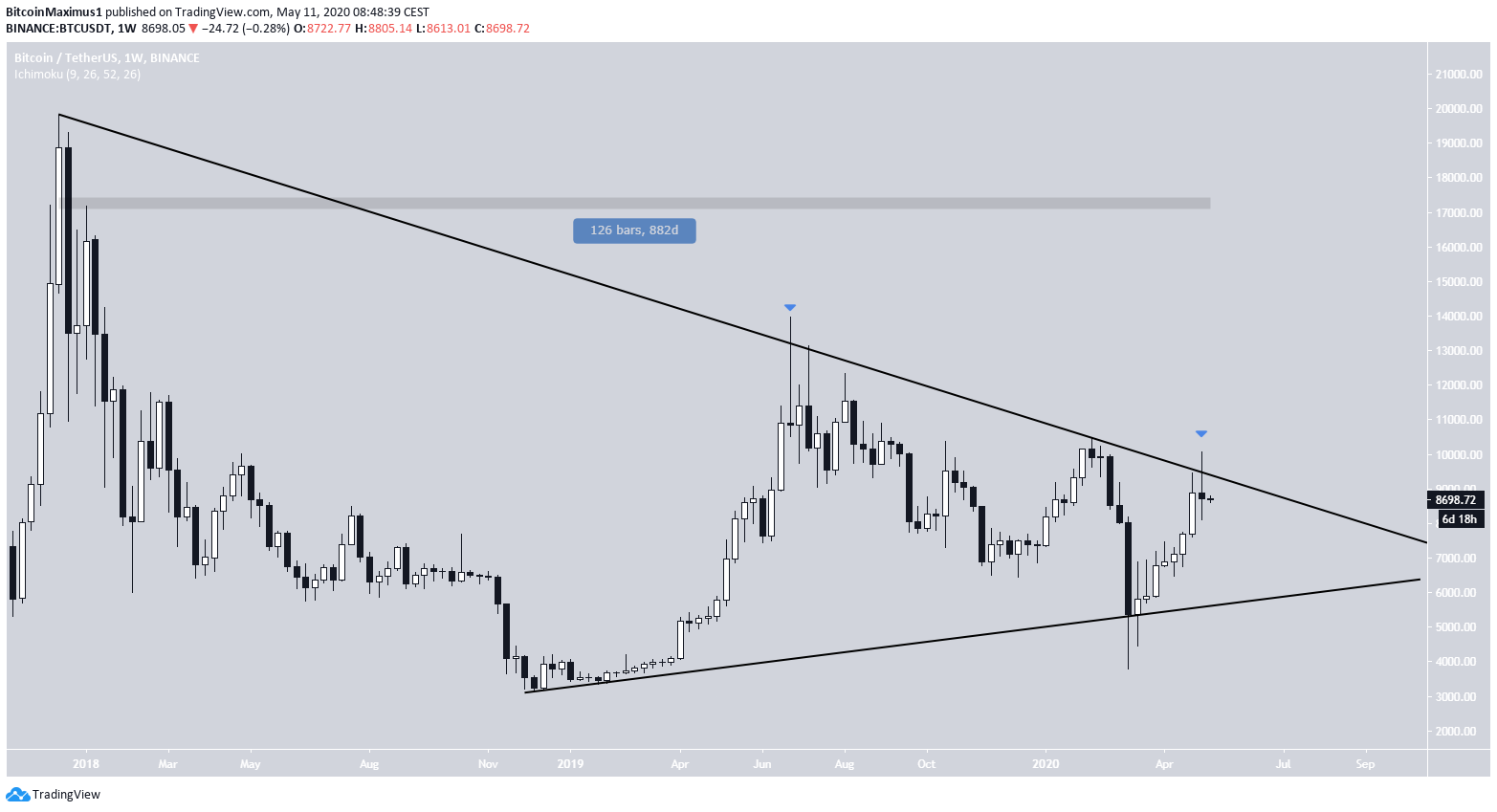 As for the future movement, there are two main scenarios, an A-B-C-D-E correction, which is outlined in blue in the chart below, and a W-X-Y correction, outlined in green. Both suggest a considerable decrease from the current level, at least to $5,000 range.
However, in the blue correction, the price will respect the ascending support line, confirming the symmetrical triangle that the price is possibly trading in. On the contrary, the green correction suggests that the price has yet to reach a low, and will decrease below the $3,200 bottom reached in December 2017.
There is also a more bullish possibility, which BeInCrypto has outlined in a separate analysis. However, due to the recent decrease, this scenario is less likely to transpire. It predicts that the price will make a bottom around $6,300 and then break out from the descending resistance line.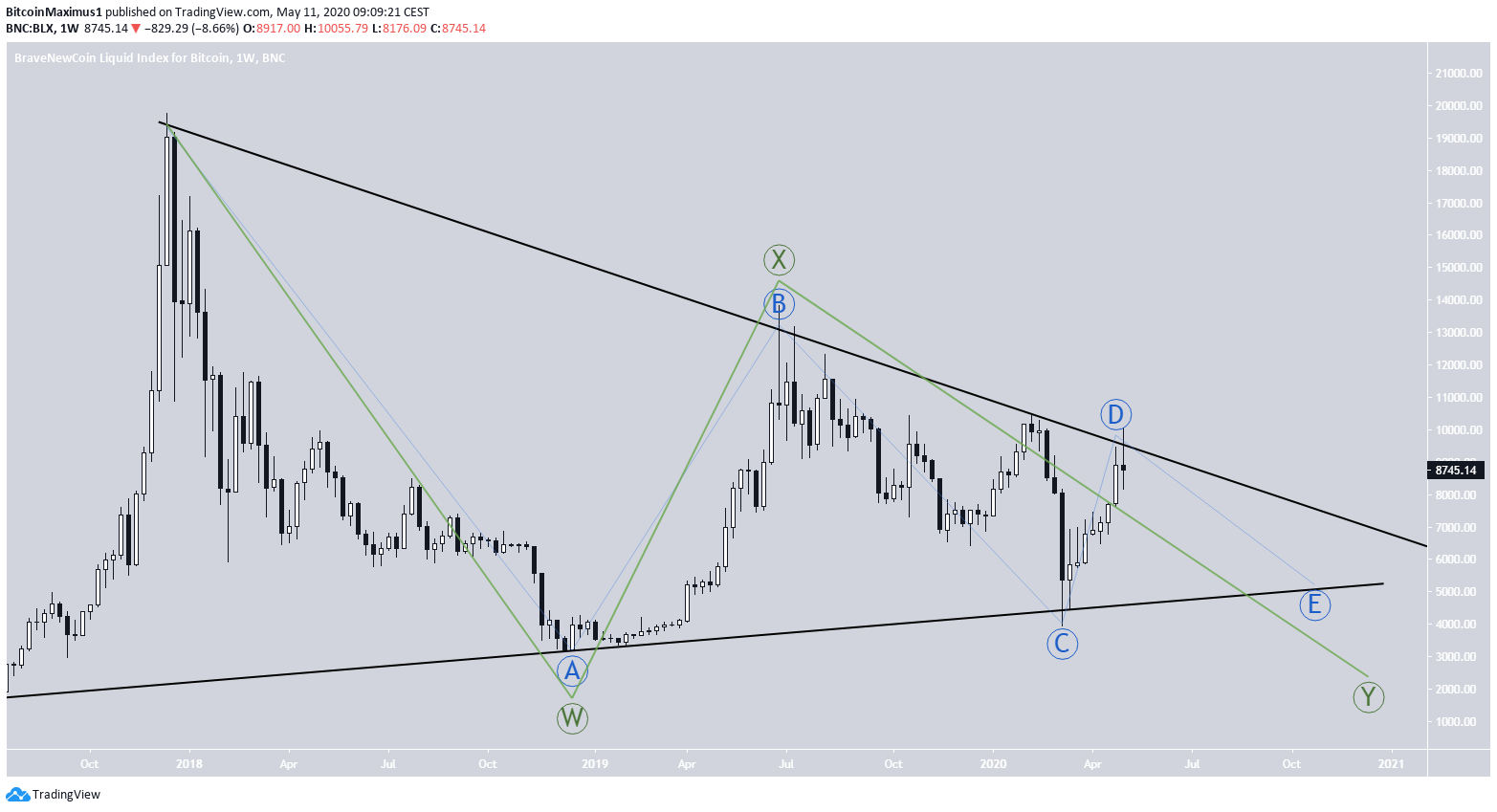 Bitcoin Double-Bottom
In the short-term, we can see that BTC has reached a double-bottom at $8,200. This bullish reversal pattern has been combined with a bullish divergence in the RSI, possibly indicating that the price will move upwards.
However, until now, the price has failed to move above the 0.382 Fibonacci level of the entire decrease. If this pattern materializes, the BTC price would be likely to increase somewhere between the 0.5-0.618 Fib levels at $9,000-$9,200.
This move is expected to only act as a retracement, after which the BTC price will possibly go down once again.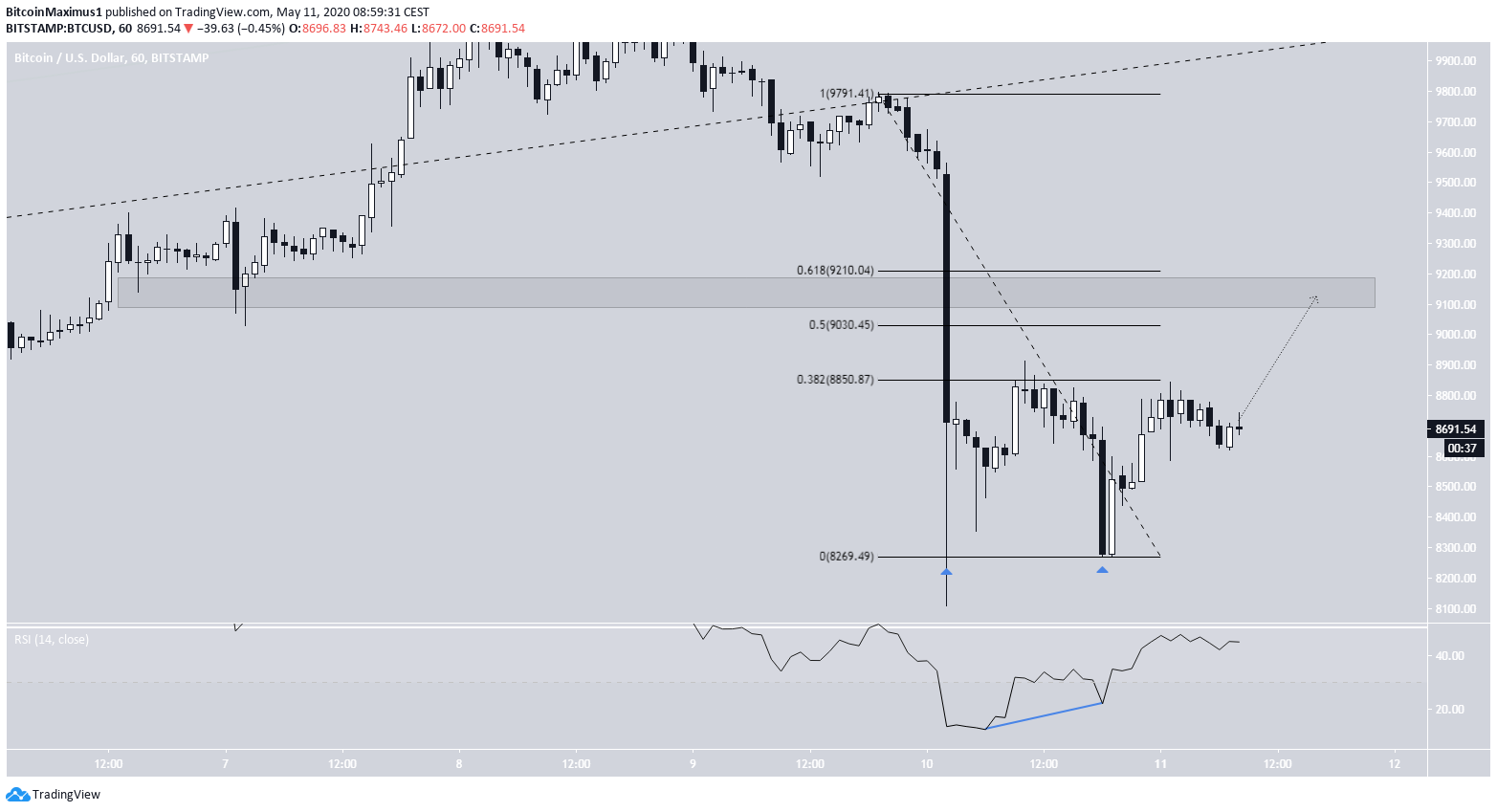 To conclude, the Bitcoin price has fallen back below the long-term descending resistance line that has been in place for the past 882 days. This suggests that the price will is likely to begin a long corrective period. However, a relief bounce towards $9,200 is likely to occur prior to the drop.
For those interested in BeInCrypto's previous Bitcoin analysis, click here.
The post What Bitcoin's Latest Dip Tells us about Future Prices appeared first on BeInCrypto.
Source: Beincrypto