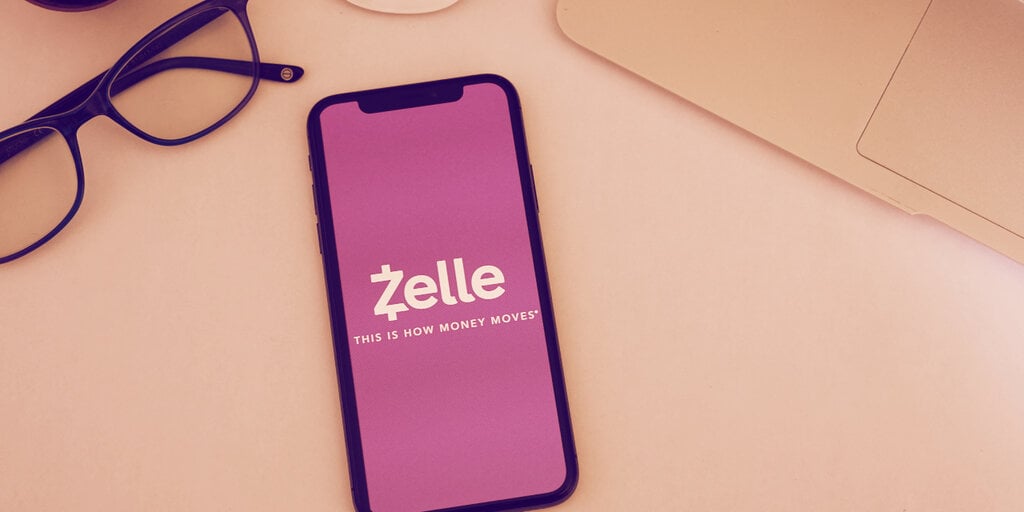 Venezuelans are no strangers to financial uncertainty. But the sudden loss of access to digital payments network Zelle last Friday for Wells Fargo customers in Venezuela still came as a shock for its users.
The news spread quickly throughout social media and became a trending topic on Twitter in Venezuela as users struggled to work out the details of the notice Wells Fargo sent out to its banking clients. And crypto aficionados were likewise quick to point out the various alternatives already in place.
According to emails from the company shared on Twitter, Wells Fargo notified its customers in Venezuela on Friday that it would no longer support their ability to send and receive money through Zelle. The bank cited Section 28(b) of the Online Access Agreement and section 6B of the Zelle Transfer Service Addendum in its email.
Just look at the subject of this email and tell me how someone can *not* hate the banks pic.twitter.com/TIKg6sqC99

— mach nine becoming immune (@alegw) June 5, 2020
Zelle is one of the most popular means of payment in Venezuela. According to the director for economic consultancy agency Ecoanalitica, Asdrubal Oliveros, "more than 60% of the payments in the urban centers are made with dollars. And about 12% [of those payments] use the popular service, Zelle."
Other than the email notifying users, Wells Fargo has yet to issue a formal statement on the matter and did not respond to Decrypt's request for comment.
While some users have speculated that the US bank's decision may have something to do with the unilateral sanctions imposed by the US government against Venezuela, Ecoanalstica economist Guillermo Arcay Finlay disagreed. The move was more likely due to a violation in the terms of service, he wrote on Twitter.
El uso comercial de Zelle en Venezuela no se adhiere a los términos y condiciones de Zelle.
Lo de Wells Fargo no esta relacionado a las sanciones, sino a la necesidad de los venezolanos de usar cualquier medio de pago, asi sea mal, que no sea el bolivar.

— Guillermo Arcay Finlay (@GuillermoArcayF) June 5, 2020
Nevertheless, the loss of Zelle support follows decisions from other payment services, such as Transferwise and Payoneer, which did explicitly cite US sanctions for the termination of their services in Venezuela. It's yet unclear if other banks that support Zelle, such as Bank of America, Capital One, and JPMorgan Chase, will follow Wells Fargo's lead.
Crypto to the rescue?
The news fired up Crypto Twitter, with several users pointing to the need for censorship-resistant payment systems. From Bitcoin to alts and stablecoins, crypto enthusiasts found no shortage of potential alternatives.
Así están ahora gran parte de los venezolanos que usan Zelle con Wells Fargo en Venezuela. No se den mala vida, usen #bitcoin ¿no les gusta la volatilidad? Usen stablecoins USDT, USDC, DAI, etc.. Ya existen alternativas al sistema bancario altamente regulado. pic.twitter.com/4GxNwhDrEI

— José Rafael Peña (@joc_ra) June 5, 2020
Hay un abanico de posibilidades inmensas con las #Criptomonedas, y son más inclusivas que Zelle. pic.twitter.com/cyWqxISJiY

— Kevin H. (@KevinNegocios) June 5, 2020
What's more, crypto-based initiatives have recently emerged in the region that specifically cater to users who need access to dollars and alternative payment methods but without actually handling any crypto or dealing with its storage themselves.
One such solution is Valiu, a Colombian startup that provides almost instant money transfers between Colombia and Venezuela through a Bitcoin-backed synthetic dollar service. It allows users to connect bank accounts to quickly and cheaply send money, and though it's meant for cross-border transactions, the service could be adapted and plans to eventually expand across Latin America.
Source: decrypt