The Waves (WAVES) price has been increasing since Sept 5 but has failed to reclaim an important resistance area. Unless the price is successful in doing so, the trend is considered bearish.
The WAVES price has been decreasing since Aug 17, when it reached a high of $5.02. The drop was sharp, culminating with a local low of $2.10 on Sept 5.
WAVES Long-Term Ascending Support
The price has been following two ascending support lines—a long-term support from March 11 (solid line in the chart below) and a shorter-term support from July 12 (dotted).
Despite the sharp drop, the bullish structure is still intact since the support lines haven't been broken. On the contrary, the price bounced on the shorter-term support line during the aforementioned Sept 5 low.
At the time of press, WAVES was decreasing after being rejected by the $3.15 area, which previously acted as support but has now turned to resistance.
Until the price is successful in breaking out and flipping this area as support, the price movement cannot be considered bullish.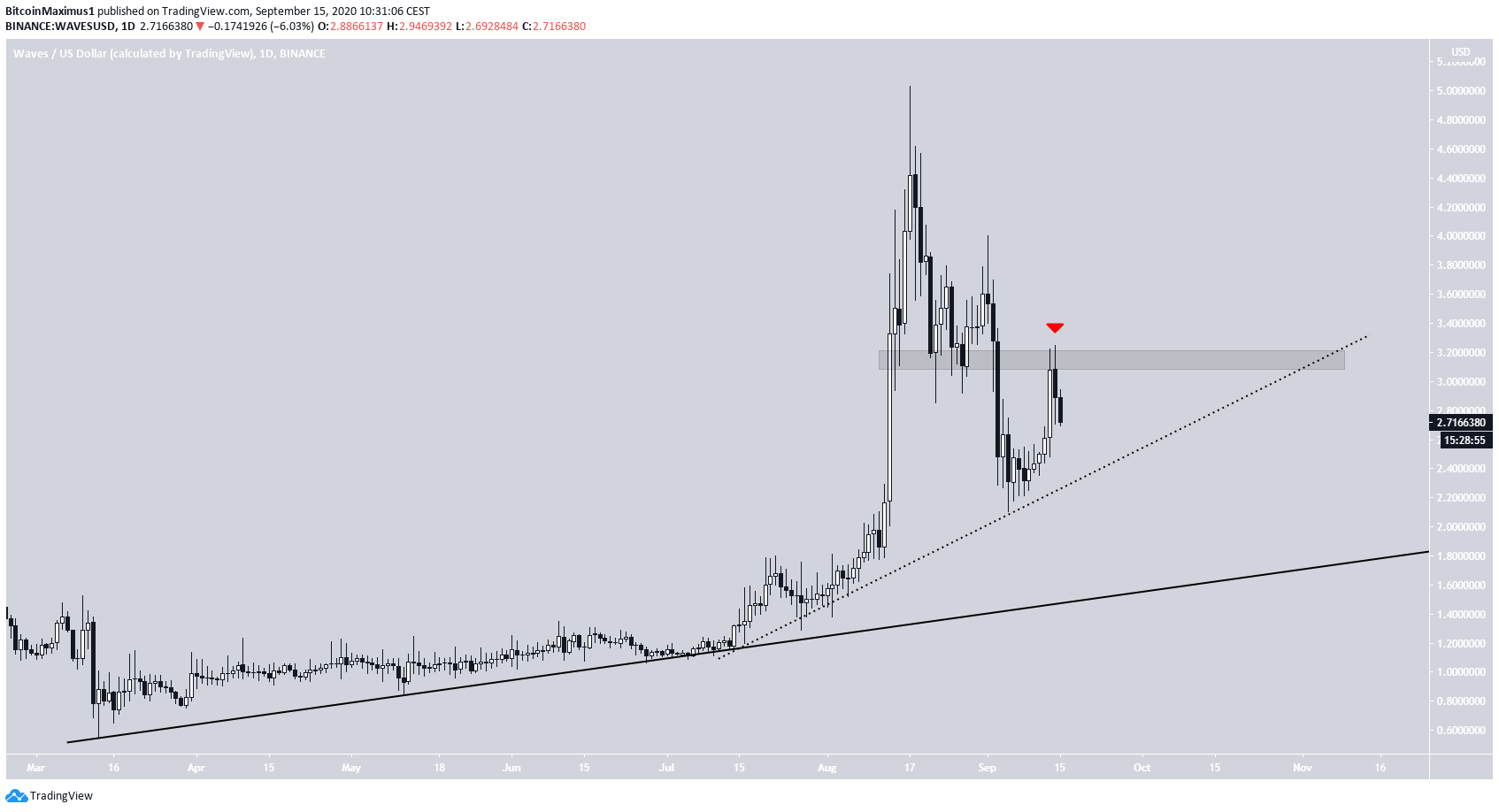 Technical indicators are undecided. While the MACD is increasing, the RSI has fallen back below the 50-line, possibly validating it as resistance.
The Stochastic oscillator is decreasing but has begun to possibly turn upwards.
Therefore, due to the ambiguity of the price action and technical indicators, we would expect the price to trade between the ascending support line and the $3.15 resistance area.
Depending on which breaks first, the direction of the trend could be better analyzed.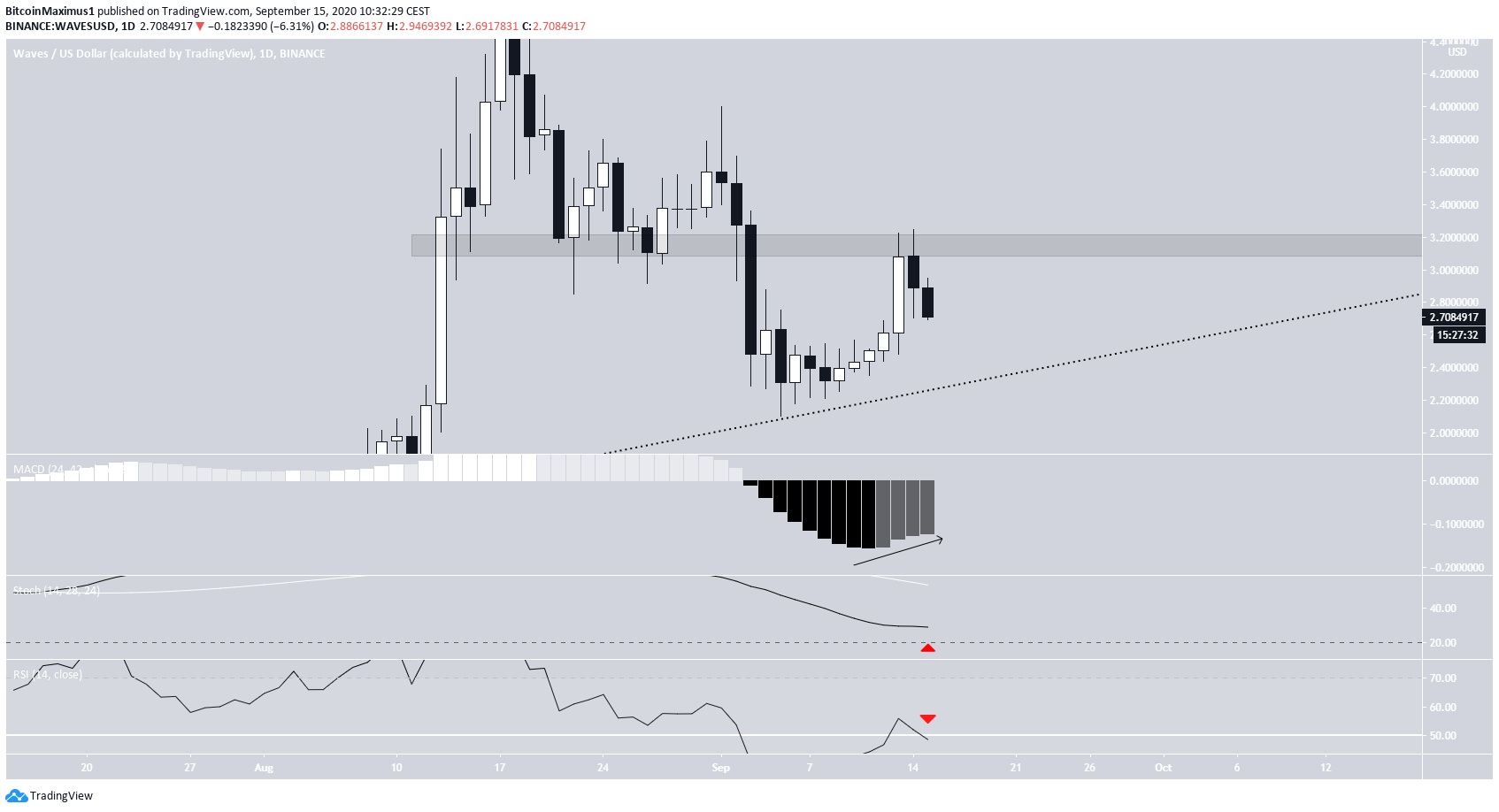 Cryptocurrency trader @ColdBloodShill stated that he is anticipating the price to go down after being rejected by the current resistance area. This fits with our hypothesis that unless the price manages to reclaim the resistance area, the price movement is considered bearish.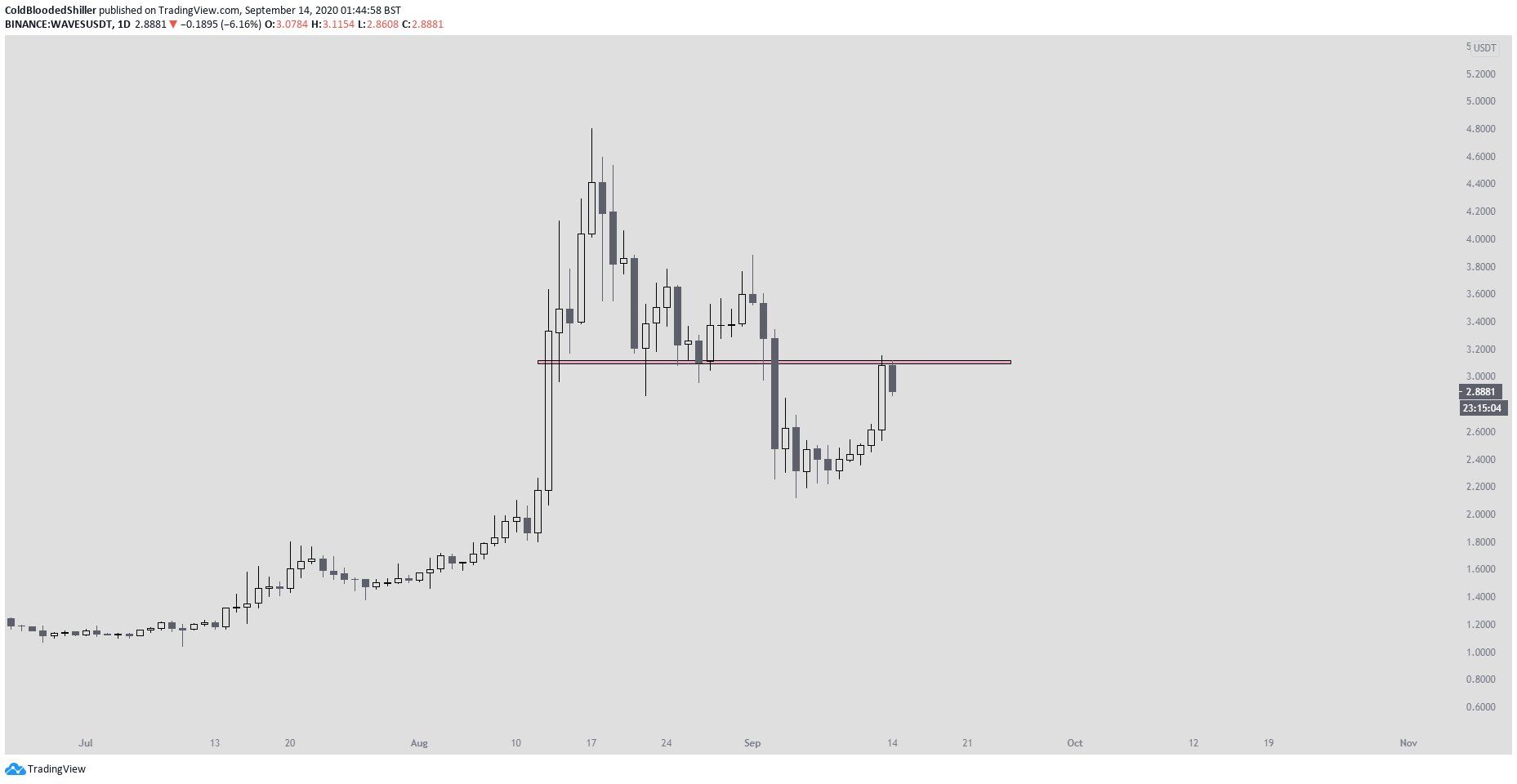 Wave Count
Beginning on March 13, the WAVES price has initiated a bullish five-wave impulse formation, in which the third wave ended with the aforementioned Aug 17 high (shown in black below).
It's possible that wave 4 ended with the Sept 5 low, which was right at the 0.618 Fib level of the entire wave 3.
If so, the price is expected to continue moving upwards and begin wave 5.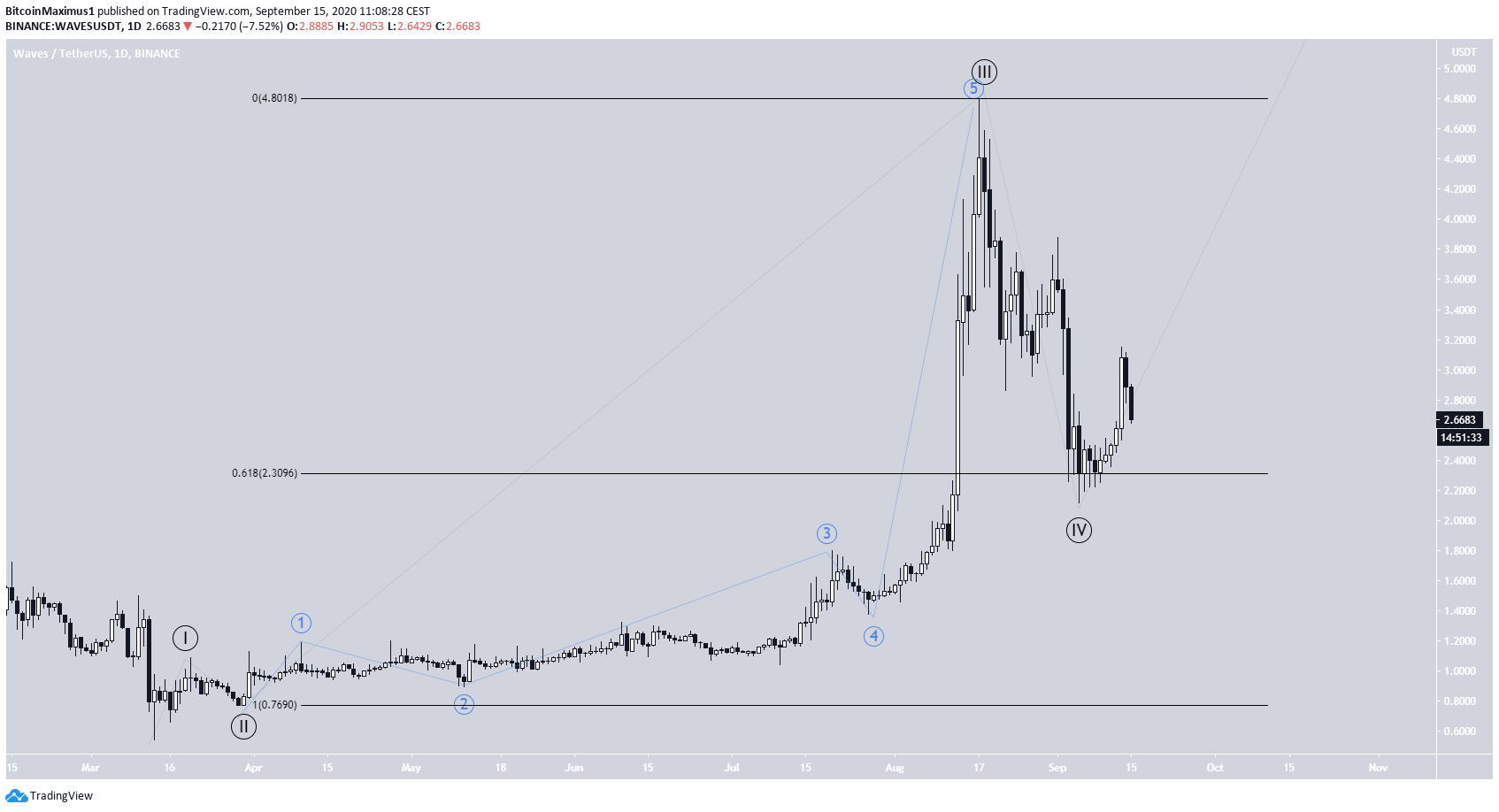 However, the shorter-term chart indicates that WAVES may make another low near $1.90, which would make the W and X sub-waves (in orange below) have a 1:1 ratio, a very common pattern during corrections.
If the price does not break out above the previously mentioned $3.15 resistance area, this remains the most likely scenario.
To conclude, while it's possible that WAVES has already completed its correction. unless it manages to break out above $3.15, the creation of another lower-low seems likely.
For BeInCrypto's latest Bitcoin (BTC) analysis, click here!
The post Waves Holds Above Support Levels After Rejection from Resistance appeared first on BeInCrypto.
Source: Be In Crypto