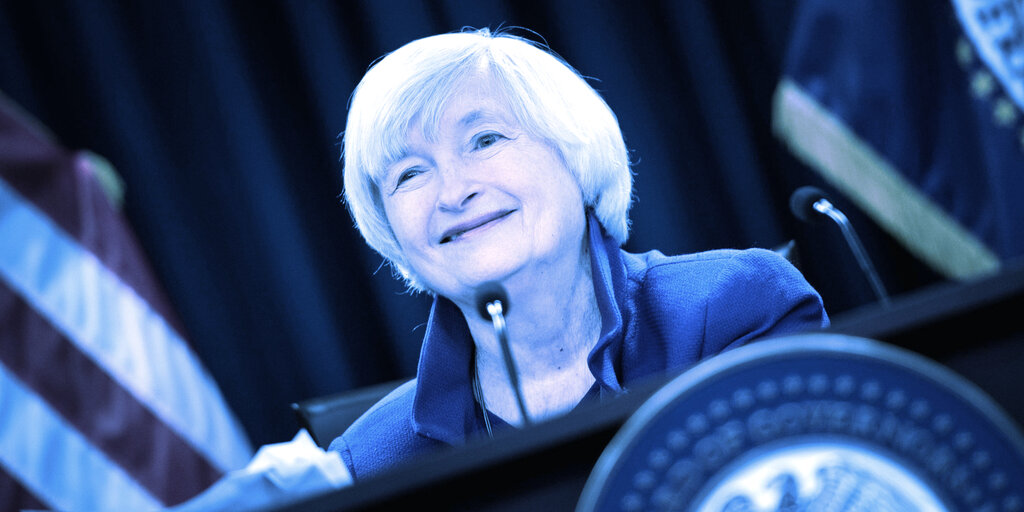 US Treasury Secretary Janet Yellen will this week meet with regulators to discuss market volatility following the chaotic GameStop saga, according to reports. 
Yellen, who was confirmed as the new Treasury Secretary on January 25, will meet with officials from the Securities and Exchange Commission (SEC), the Federal Reserve, the New York Fed and the Commodity Futures Trading Commission, Reuters reported Tuesday. 
The meeting, which may be held tomorrow, according to the news agency, was called as markets have been rattled by "meme stocks"—stocks pumped online by amateur traders. 
The "meme" label may imply that these stocks were treated as a joke—but any humor was lost on hedge funds like Melvin Capital: the hedge fund lost 53% of its January investments due to short positions on GameStop (GME), AMC Theaters (AMC), Nokia (NOK) and other stocks pushed up by the WallStreetBets Reddit group. 
Treasury spokeswoman Alexandra LaManna was quoted saying to Reuters that "Secretary Yellen believes the integrity of markets is important" and a discussion would be necessary to find out "whether recent activities are consistent with investor protection and fair and efficient markets."
Last week, markets went haywire when online traders used Reddit to pump dying stocks that had previously been shorted by traders on Wall Street. 
The viral pump was successful: Melvin Capital received nearly $3 billion in a bailout from two other hedge funds after closing out its GameStop shorts.
Video game retailer GameStop's shares were up 13.86% today—but are still down since their high of $347.51 during the pump last week. 
Yellen was President Joe Biden's nomination for Treasury Secretary. The former chairwoman of the Fed has said she is "not a fan" of Bitcoin and described cryptocurrencies as "of particular concern" due to criminal networks using them.
Source: decrypt