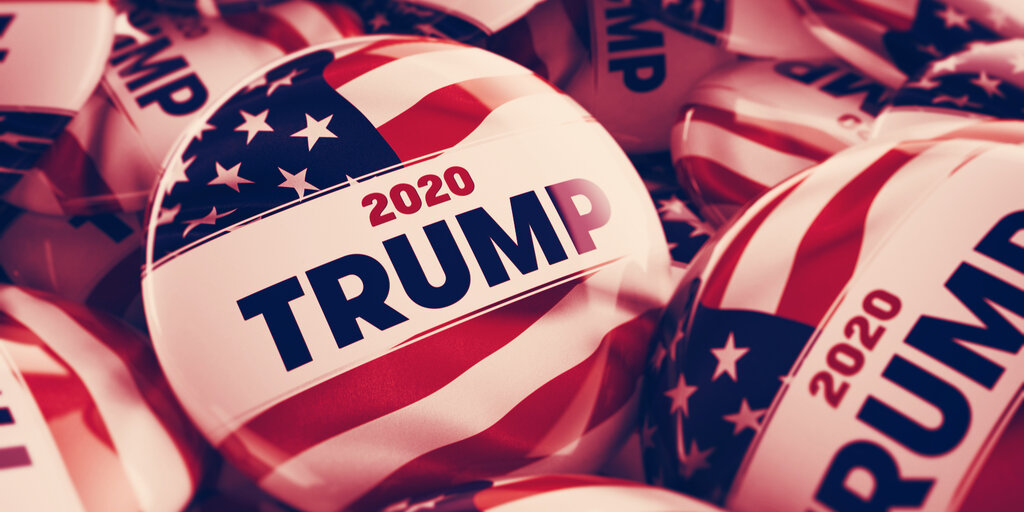 US President Donald Trump's official Presidential campaign app, Trump 2020, collects an incredible amount of data about its users—far more than that of his competitor Joe Biden, according to a report by MIT Technology Review yesterday.
Trump's campaign app requests access to functions including Device ID, call information, and Bluetooth pairing, as well as the ability to read, write and delete data, wrote Jacob Gursky and Samuel Woolley, of the Propaganda Research Team at the Center for Media Engagement, University of Texas at Austin.
Using Bluetooth for "geo-propaganda"
Gursky and Woolley are concerned about the Trump app's use of Bluetooth, a request not made by Biden's app, Team Joe.
"The use of Bluetooth is especially notable because it can capture data and target people with political messages as they travel through a physical space," they wrote.
They call the practice "geo-propaganda."
"As you walk past a beacon embedded in a campaign sign or some other part of the physical environment, you are recorded and identified through Bluetooth or similar means. This data is then used to build a profile that can be used to advertise to you or people like you," they wrote. 
Why is the Trump campaign collecting user data?
Trump's app is collecting all of this information to encourage his supporters to vote for him in the future and to expand his reach; by working out his audience, he can better target campaign messages. And with a direct line to his supporters, he can encourage them to convince their friends and family to vote for him. 
The app itself spreads "highly questionable or entirely disproven information," wrote Gursky and Woolley. Headlines include: "Media Continue to Spread Debunked Theory About Tear Gas," "Media Mask-Shamers Keep Getting Caught Breaking Their Own Rules," and "Top 8 Moments from Joe Biden's Embarrassingly Disastrous, Epically Boring Livestream." 
The app of Democratic Presidential candidate Joe Biden also collects information about his supporters, although not as much. Gursky and Woolley said that both are trying to do something called "relational organizing," which consists of extracting users' contact lists and asking users to send personalized messages to friends, encouraging them to vote for their candidate.
After the election on November 3, we'll find out which campaign had the better tech. But at what cost?
Source: decrypt