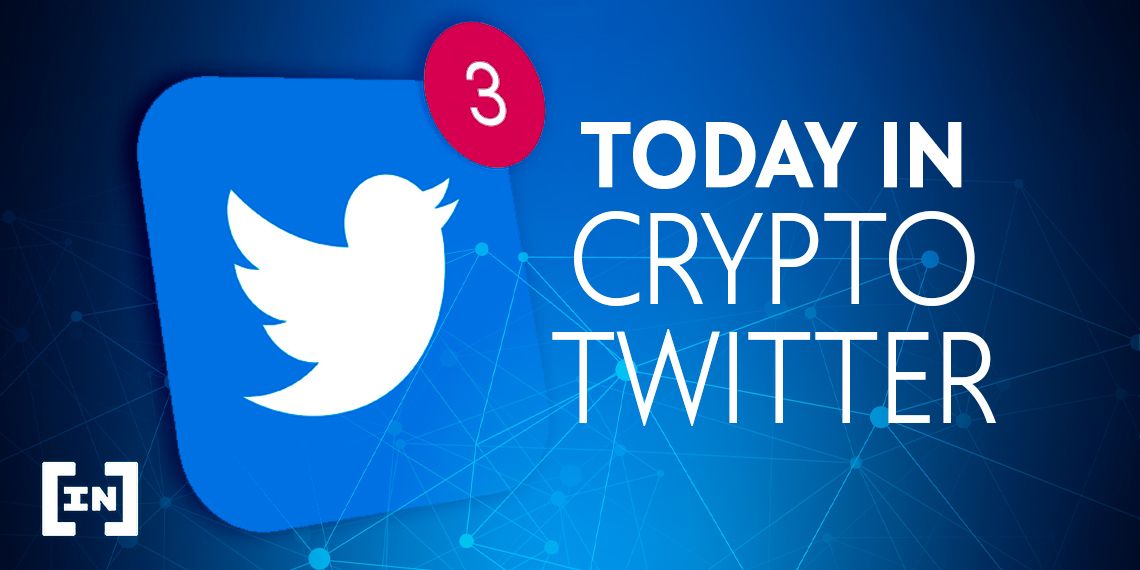 Welcome to the fifth edition of BeInCrypto's "Today in Crypto Twitter" — a daily round-up of all the things you may or may not have missed on the Crypto community's favorite social media platform.
'Please Roast Us'
CoinMarketCap.com has capped off our first week of "Today in Crypto Twitter" with an absolute gift in the form of an attention-seeking festival of cringe.
The industry-leading cryptocurrency ranking website, which was recently acquired by Binance — who, themselves, are no strangers to cringe — is celebrating its birthday today. In a downright sad attempt to draw attention to itself, the CMC team decided to launch a roast in its own honor. The problem is, barely anyone even cares.
Just look at how sad this is…

The creator of Twitter isn't going to roast you, bro.

Elon's not going to roast you either.
(How sad we will look if they actually do, though.)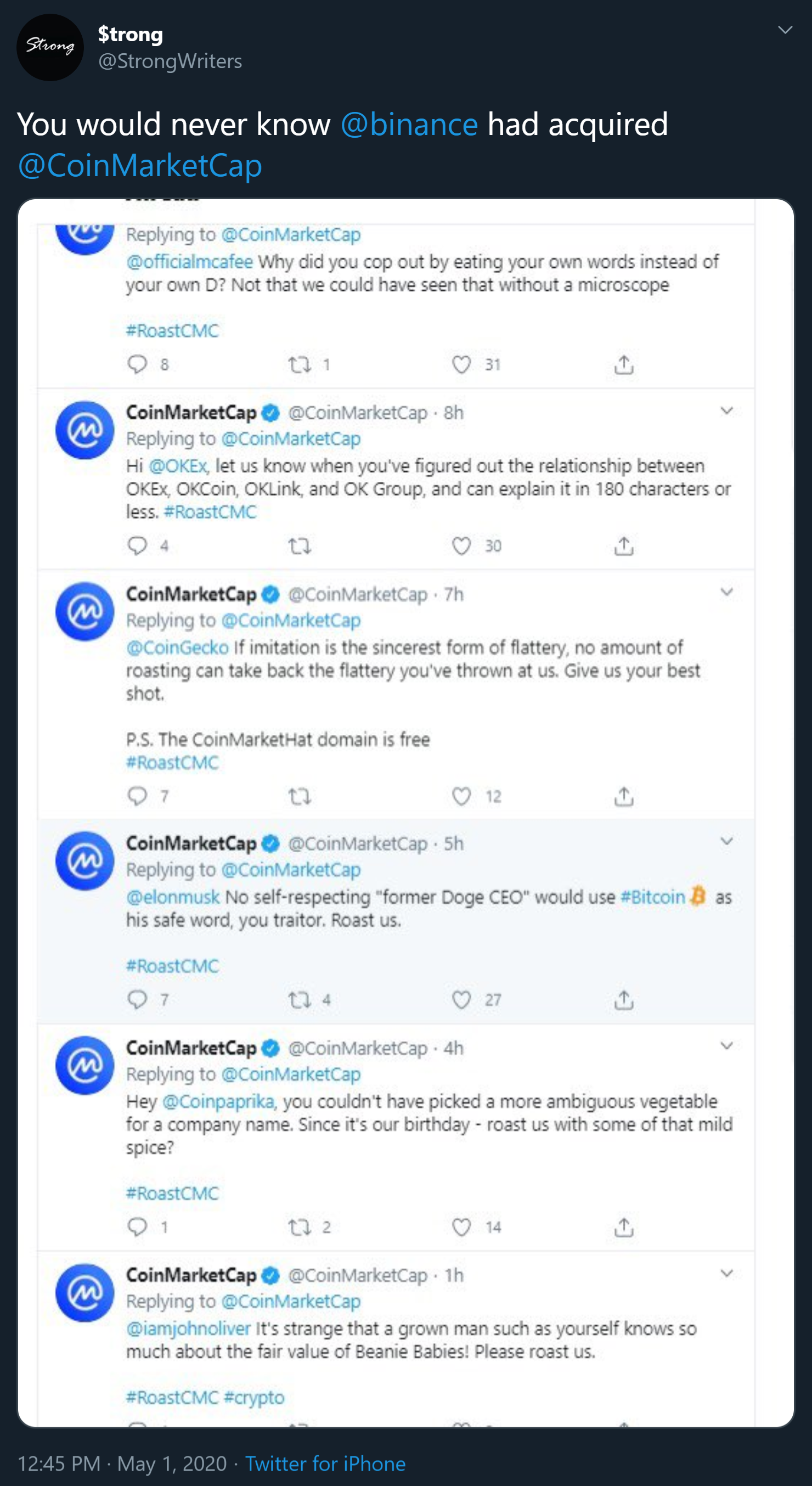 Despite some halfway-decent disses against the likes of CoinTelegraph and others, CoinMarketCap's Twitter thread reads like an attention-hungry attempt at making its own lame hashtag, #RoastCMC (#LetsNot), by tagging virtually every important or not-so-important person in Crypto Twitter.
Some of the tweets are little more than begging, with weak requests to "please roast us." Others are jokes that you wouldn't even find in one of those flimsy Amazon-listed joke books that cost two dollars.
Let's just chalk this one up as a fail, CMC, alongside your "adjusted" exchange volume rankings.
Did we miss anything on Crypto Twitter this week? Let us know in the comments below — and don't forget to check back every weekday for more nonsense from everyone's favorite corner of the Twitterverse.
The post Today in Crypto Twitter: CoinMarketCap Cringe Fest (2020-05-01) appeared first on BeInCrypto.
Source: Beincrypto