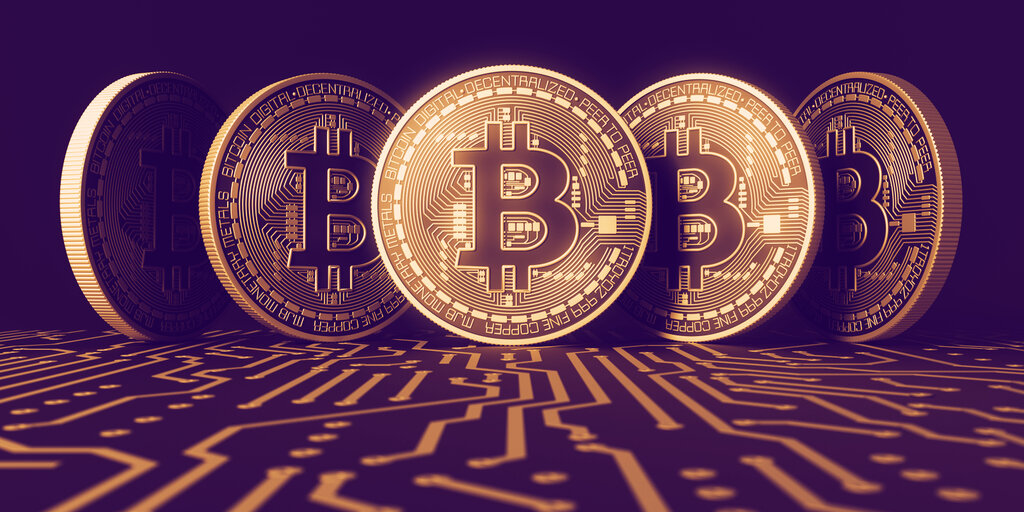 Welcome to one of the weirdest and most exciting weeks in crypto. This week, Telegram abandoned its blockchain project; the Bitcoin halving came and went; and the author of Harry Potter opened, then hastily shut, the door that leads to the crypto rabbit hole.
Telegram abandons Telegram Open Network
Telegram, the creator of the eponymous 400-million-strong end-to-end encrypted messenger app, this week switched off the lights of its crypto project, 2.5 years in the making. The Telegram Open Network, which had raised $1.7 billion in an ICO, was intended as a way of monetizing the messenger app, which currently doesn't make any money.
TON would be integrated into the messenger app, powered by its native currency, called Grams. The Telegram team would keep some of that $1.7 billion for themselves while continuing to work on the app. 
But the launch, originally slated for the end of October, was delayed after the SEC filed a lawsuit against Telegram which alleged that the $1.7 billion ICO was an illegal securities offering. Telegram agreed to delay the launch of the network until it all cleared up, and promised to give investors their money back should the network not launch by April 30. 
That day came and went; the network still didn't launch, and Telegram offered investors their money back. The project was abandoned two weeks later.
Telegram had argued that the TON ICO was legal as it used something called a SAFT agreement. Designed by a coterie of New York lawyers in 2018, the SAFT, or Simple Agreement for Future Tokens, facilitated the sale of the right to future grams. Under securities law, a token sale likely constitutes a securities sale if people are buying investments. 
The lawyers thought, if investors only received their tokens once the network was up and running, it would be conceivable that those tokens would no longer be speculative investments, but genuinely useful. That's why investors bought the right to receive tokens at a later date.
But the SEC wasn't convinced; it said there was no point separating the two. Judge P. Kevin Castel, the New York judge presiding over the case, appeared to agree. On March 24, he wrote that "the SEC has shown a substantial likelihood of success in proving that Telegram's present plan to distribute Grams is an offering of securities."
Telegram then gave up. "Today is a sad day for us here at Telegram. We are announcing the discontinuation of our blockchain project." wrote Pavel Durov, co-founder of Telegram, in a blog post earlier this week. "Telegram's active involvement with TON is over."
All this could mean that the SAFT is dead, some lawyers said. 
Others have picked up the mantle; an independent group of developers last week launched a network based on TON's source code called Free TON. It runs on "TON Crystals," not Grams, and has support from professional node validators.
"This is a community launch; a public launch run by people who are interested in seeing Free TON work," said Ron Millow, head of sales at TON Labs, one the third-party TON developers who launched the forked blockchain, in a public Q&A session on May 7 for people interested in the project.
Telegram distanced itself from third-party projects. "Don't trust them with your money or data. No present or past member of our team is involved with any of these projects," Durov said in his blog post, adding, "While networks based on the technology we built for TON may appear, we won't have any affiliation with them and are unlikely to ever support them in any way."
Halving does little to affect Bitcoin price
Ah, the Bitcoin halving, otherwise known as "Bitcoin's Big Day". Due to a monetary policy baked into the Bitcoin protocol, once every four years or so, the amount of Bitcoin that miners receive for validating transactions halves. Theoretically, this constricts the supply of new Bitcoin, increases demand for existing Bitcoin, and, speculators hope, bumps up the price.
Not much happened following this year's Bitcoin halving, which took place on Monday evening. The price of Bitcoin didn't budge much at all, even though mining revenue dropped from around $15 million to approximately $8 million overnight.
"The Bitcoin halving was, as expected, uneventful with regards to price and hash rate, with the true impact to emerge over the coming weeks and months," Pankaj Balani, CEO of Delta Exchange, told us.
So, more is yet to come. But the real exciting stuff happened the weeks ahead of the halving. Bitcoin rallied from around $4,100 in the mid-March coronavirus crash to $10,000 around a week ahead of the halving, a massive, speedy recovery from the biggest financial recession of our time. The weekend ahead of the halving, calamity struck: Coinbase briefly went down and a massive selloff caused Bitcoin's price to sharply drop from $10,000 to $8,700.
Some think that the halving itself is exciting enough, a time for wine-soaked gatherings where crypto's finest sing songs and tell stories about the magic of Bitcoin. 
"The most exciting thing about [the halving] is how anticlimactic it was! Imagine if you told all bankers (or any profession) in the world their pay would be cut in half every 4 years. There would be a riot!" said Viktor Bunin, protocol specialist at Bison Trails.
"Social consensus around Bitcoin's monetary policy is strong and the fact that there wasn't even a peep from miners this halving shows that the system is working," he added. 
Harry Potter author J.K. Rowling discovers Bitcoin
One of the world's most beloved authors took a look at crypto this week, and she didn't like what she saw. On Friday night, after one cocktail too many, J.K. Rowling asked the Internet to explain Bitcoin to her. It was a terrible decision, one she now regrets. 
I don't understand bitcoin. Please explain it to me.

— J.K. Rowling (@jk_rowling) May 15, 2020
"Wizards still need to trust Gringotts Bank. Bitcoin fixes this," replied the Bitcoin Twitter account. "Remember when Dobby was freed by a sock? Bitcoin is that sock," tweeted Dogetoshi.
God bless every single one of you now earnestly explaining bitcoin to me as though I'll grasp it if you break it down properly. Things like this are white noise to me. I cannot and will not ever understand Bitcoin, but I love you for thinking that I can or will.

— J.K. Rowling (@jk_rowling) May 15, 2020
Changpeng Zhao, CEO of Binance, took first prize for the weirdest response. In a now-deleted tweet, he wrote:  "Give a woman a fish and you feed her for a day; teach a woman to fish and you feed her for a lifetime. Not that you still need feeding, but…"
Strange! 
God bless every single one of you now earnestly explaining bitcoin to me as though I'll grasp it if you break it down properly. Things like this are white noise to me. I cannot and will not ever understand Bitcoin, but I love you for thinking that I can or will.

— J.K. Rowling (@jk_rowling) May 15, 2020
Original Source: Decrypt This week in crypto: Telegram quits, Bitcoin halving, JK Rowling