This is why XRP's price has been crushed—and is struggling to rise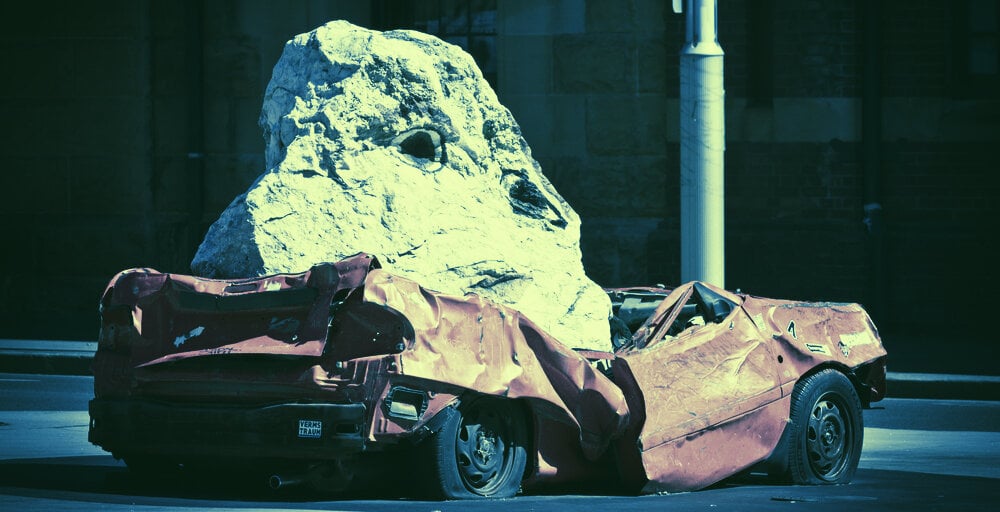 In the last year, XRP has suffered one of the worst performances of any top ten cryptocurrency, having lost almost half of its value in this time. It's now down 95% from its peak price in early 2018. This may have something to do with the fact its circulating supply is growing at record rates.
According to data from Messari, XRP now has by far the highest rate of inflation of any large-cap cryptocurrency, at 20.5% per year. There is 20.5% more XRP circulating now compared to this time last year. For comparison, Tezos is the only other cryptocurrency with an inflation rate above 10% (currently 13.1%); all other large-cap coins have an inflation rate somewhere between 2.6% (EOS) and 5.1% (LTC).
While Tezos has similarly high inflation, its price has performed well in the last year—up 60%. However, it has largely capitalized on a movement towards proof-of-stake coins.
On May 11, Bitcoin underwent its third halving, cutting the rewards it gives to miners in half and reducing the amount of new Bitcoin per block to just 6.75 BTC. As a result, its inflation rate is now just 3.8%, which is lower than gold. This too, is far lower than XRP's rate of inflation.
Just as with fiat currencies like the US dollar (USD) or Pound sterling (GBP), inflation refers to how quickly the money supply increases. A high value for inflation indicates there is a large number of new currency units entering circulation, and is commonly considered to be a bad thing—since the purchasing power of the coins already in supply typically reduces.
There is now a total of 29.86 billion XRP in circulation, according to Messrai, equivalent to just under 30% of the total XRP supply. (CoinMarketCap records 44 billion XRP, which would be 44%.) Bitcoin (BTC), on the other hand, has more than 87.5% of its total supply in circulation.
It isn't hard to work out why XRP's circulating supply is growing at a staggering rate either. Each quarter, Ripple—the company that helps to maintain the XRP blockchain—releases hundreds of millions of XRP from its escrow wallets. This XRP is sold to help fund Ripple developments, build out the utility for XRP, and onboard new partners, among other things.
"XRP sales are about helping expand XRP's utility – building RippleNet & supporting other biz building w/XRP ie Dharma & Forte,"  said Ripple CEO Brad Garlinghouse in a tweetstorm, on May 22.
Best thing about this 30% dump? Ripple releases another billion XRP from escrow soon. Get excited.

— Robert Art The Wolf of Rekt Street (@RobertArtRobArt) February 26, 2020
Although Ripple does need to fund its business developments somehow, the practice is maligned by many in the XRP community, who feel that Ripple is willfully suppressing the market with its sales. And they've got a point. According to Ripple escrow wallet tracker XRPArcade, Ripple unlocked a total of 5 billion XRP so far in 2020—equivalent to five percent of the total supply. But, it's still not clear exactly how much of this made its way onto third-party exchanges.
With a further 49.4 billion XRP still locked in Ripple's escrow contracts and 1 billion XRP scheduled for release each month until mid-2023, this issue isn't likely to go away any time soon.
Original Source: Decrypt This is why XRP's price has been crushed—and is struggling to rise