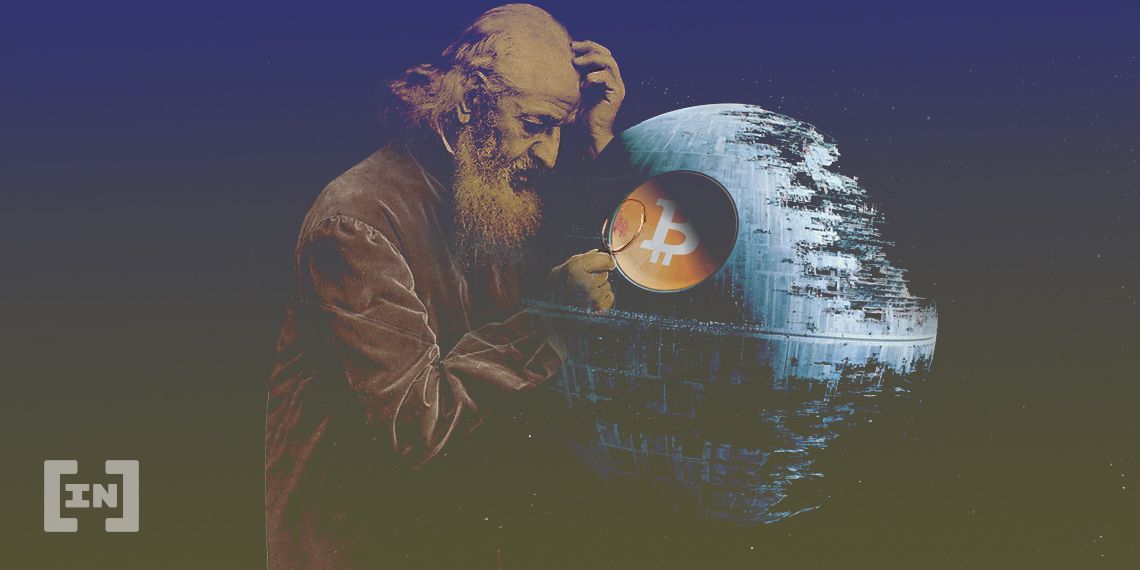 On May 7, the Bitcoin price reached a high of $10,067 and initiated a sharp decrease. The price movement around this decrease is very similar to that in January 2014.
After reaching a low of $8,117 on May 10, the Bitcoin price began an upward move that is still ongoing. This upward move also fits with the January 2014 fractal, as noted by well-known crypto trader @CryptoCapo_. He tweeted a BTC chart that notes the similarities of these two movements. If the fractal continues to be followed, BTC has already begun a correction that will continue in the medium-term.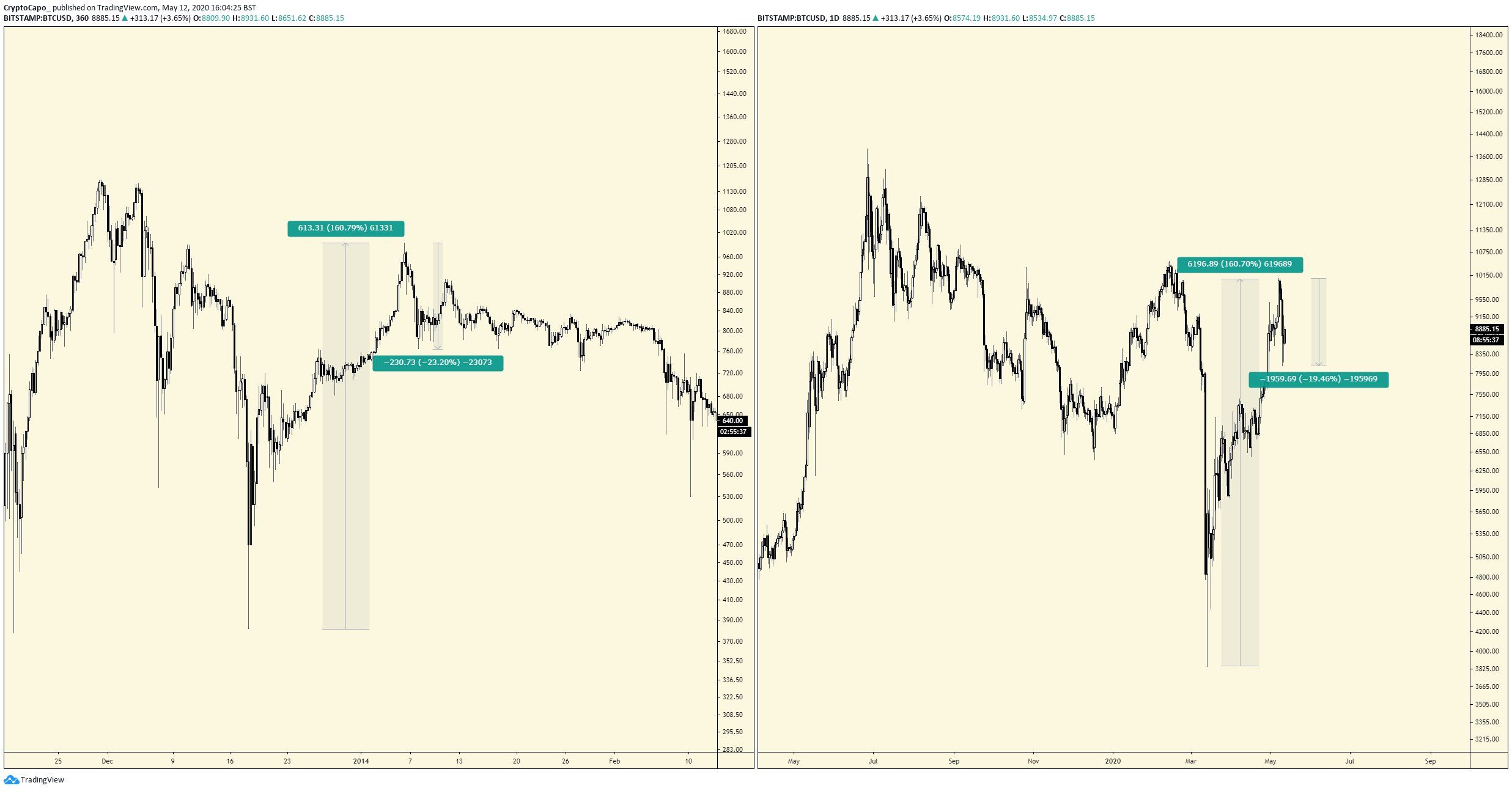 He also noted the similarities in the magnitude of the upward and downward movements.
Both did a 160% pump and ended with a ~20% drop. $BTC
In this article, we will take a closer look at these two movements to see if more similarities arise and what they would mean for the future movement.
Side-by-Side Comparison
Both movements are shown in the image below, with the 2014 one being shown in the upper portion of the chart while the current one is in the lower one. Indeed, the rate of increase during the upward move preceding the high was identical, and so was the decrease when measuring the first drop.
Besides these, there are other similarities, more specifically that prior to reaching the bottom the price generated three lower highs and that the upward move retraced nearly 100% relative to the preceding high.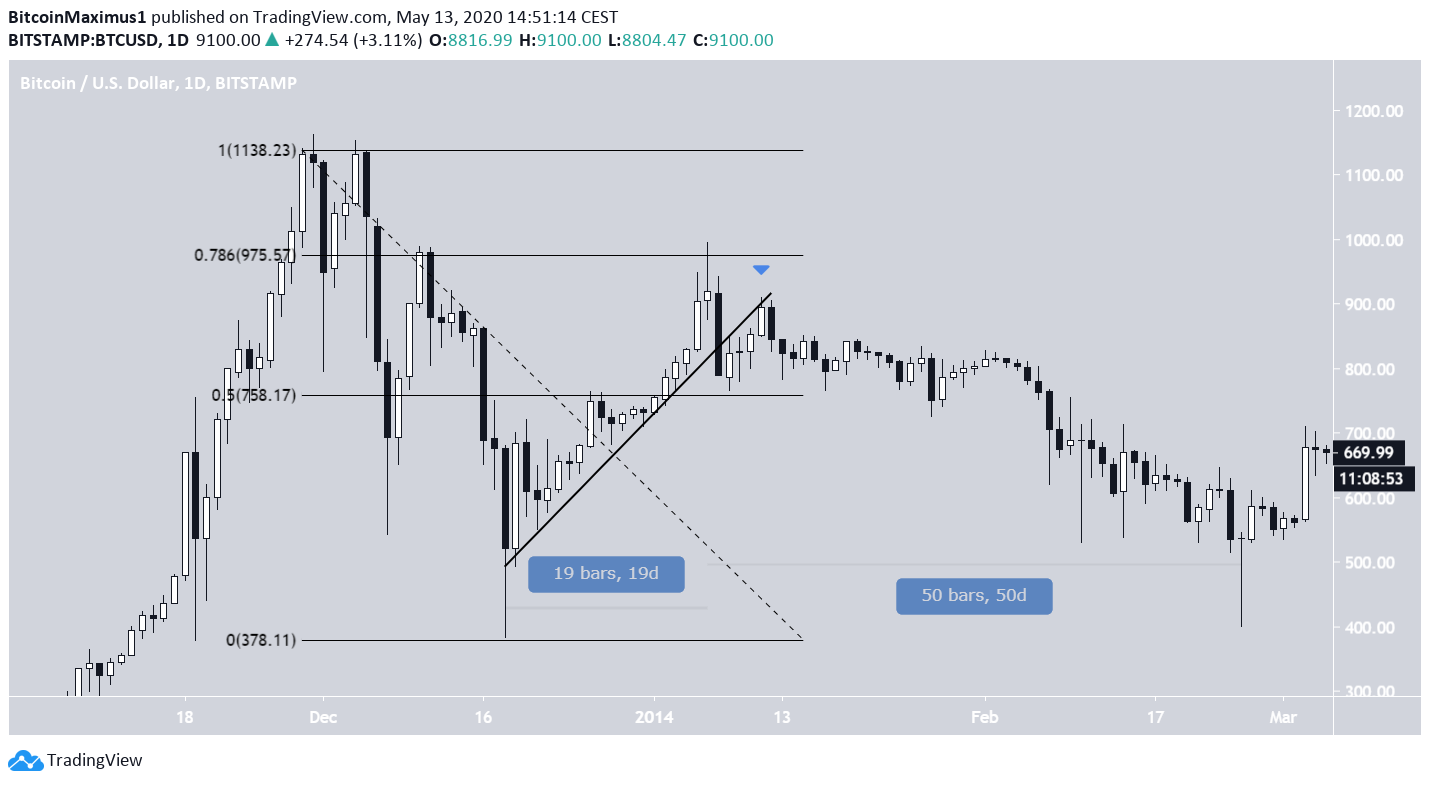 2014 Movement
In the 2014 movement, the rally ended at the 0.786 Fib level of the previous decrease and was confirmed with a breakdown from an ascending support line. Afterwards, the price validated this line as resistance and continued its downward movement.
After 50 days, the price had lost all of the gains it made during the upward move that followed the slope of this ascending support line. Relative to the upward move that lasted only 19 days, this gives us a ratio of 2.63.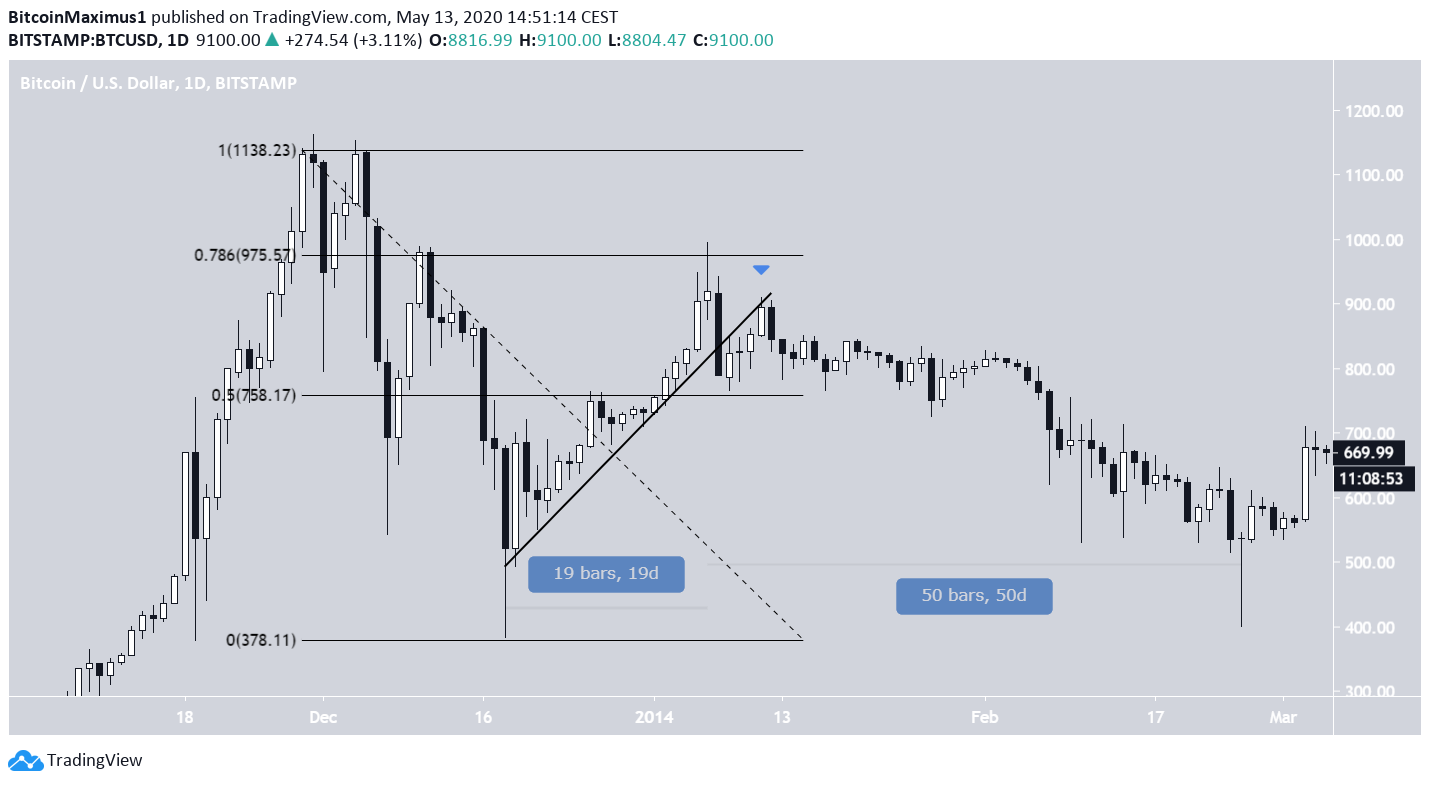 Current Movement
The current movement has been stronger than that in 2014, since the price initially moved way above the 0.786 fib level, even if it has decreased below it since. Furthermore, the ascending support line is still intact.
If the fractal continues to be followed, BTC will break down from this ascending support line and validate it as resistance afterwards.
If the May 7 high proves to be the top, then the upward move has lasted for 55 days.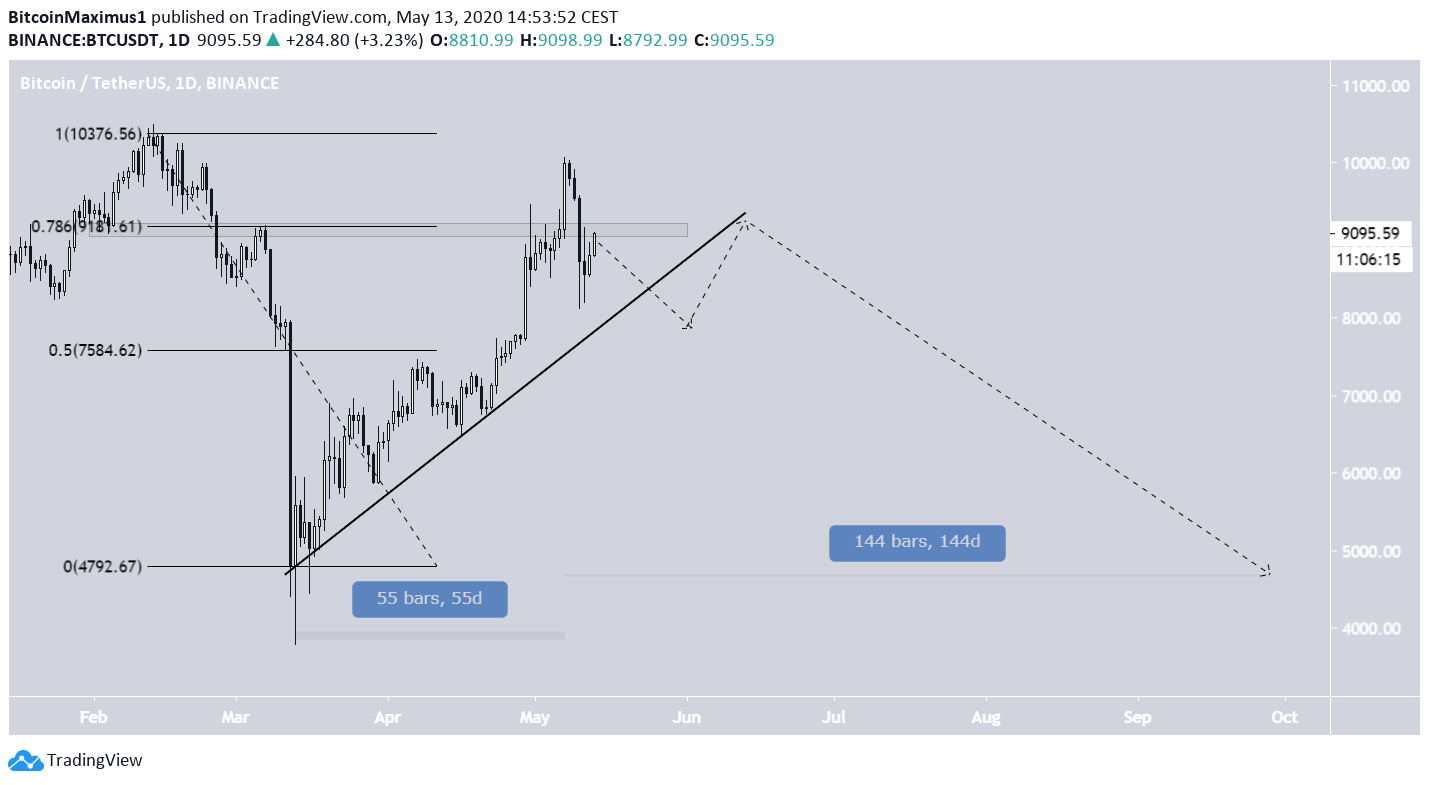 Using the 2.63 ratio from the previous section, we arrive at a low of $4,500 on September.
The post This 2014 Bitcoin Fractal Could Predict the Upcoming Correction appeared first on BeInCrypto.
Source: Beincrypto This 2014 Bitcoin Fractal Could Predict the Upcoming Correction