On July 27, the prices for both Ravencoin (RVN) and Matic Network (MATIC) broke down below crucial support levels.
However, they have both reclaimed their respective breakdown levels and have since validated them as support suggesting that the moves were fake-outs. The likely next step is a rally in both pairs.
Ravencoin (RVN)
The RVN price has been recovering since a considerable drop on July 27. Initially, the upward move stalled once it reached the 200 satoshi area, which had been acting as support over the past two months.
However, RVN successfully broke out above this on August 13 and has been moving upwards since.
Technical indicators are bullish. Both the long and the short-term MACD are moving upwards, and the RSI is above 50. There is no bearish divergence in either, so the price should move towards the next resistance area at 265 satoshis.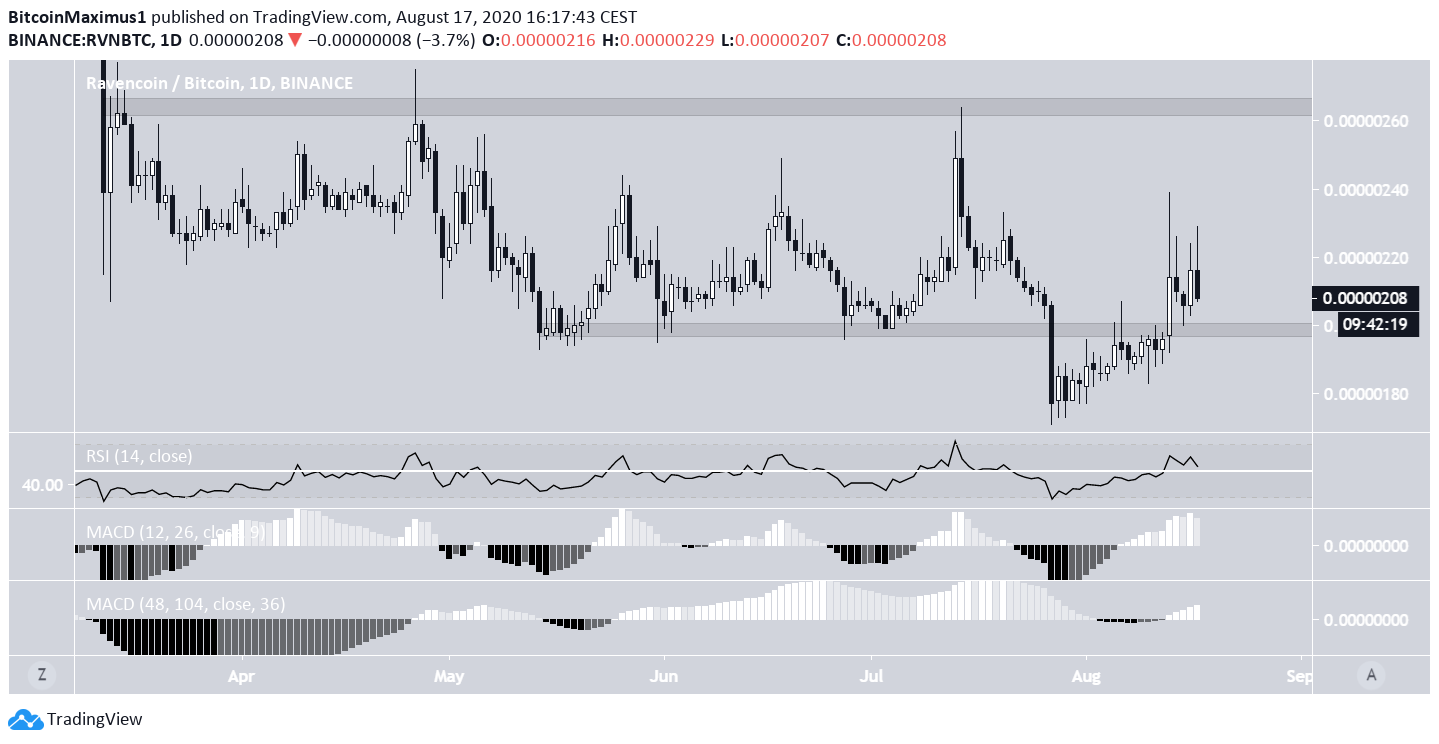 Cryptocurrency trader @LSDinmycoffee stated that RVN will continue pumping in the near future since it's price action often follows that of MATIC, which has already broken out. Since RVN looks bullish, the next section will concern MATIC.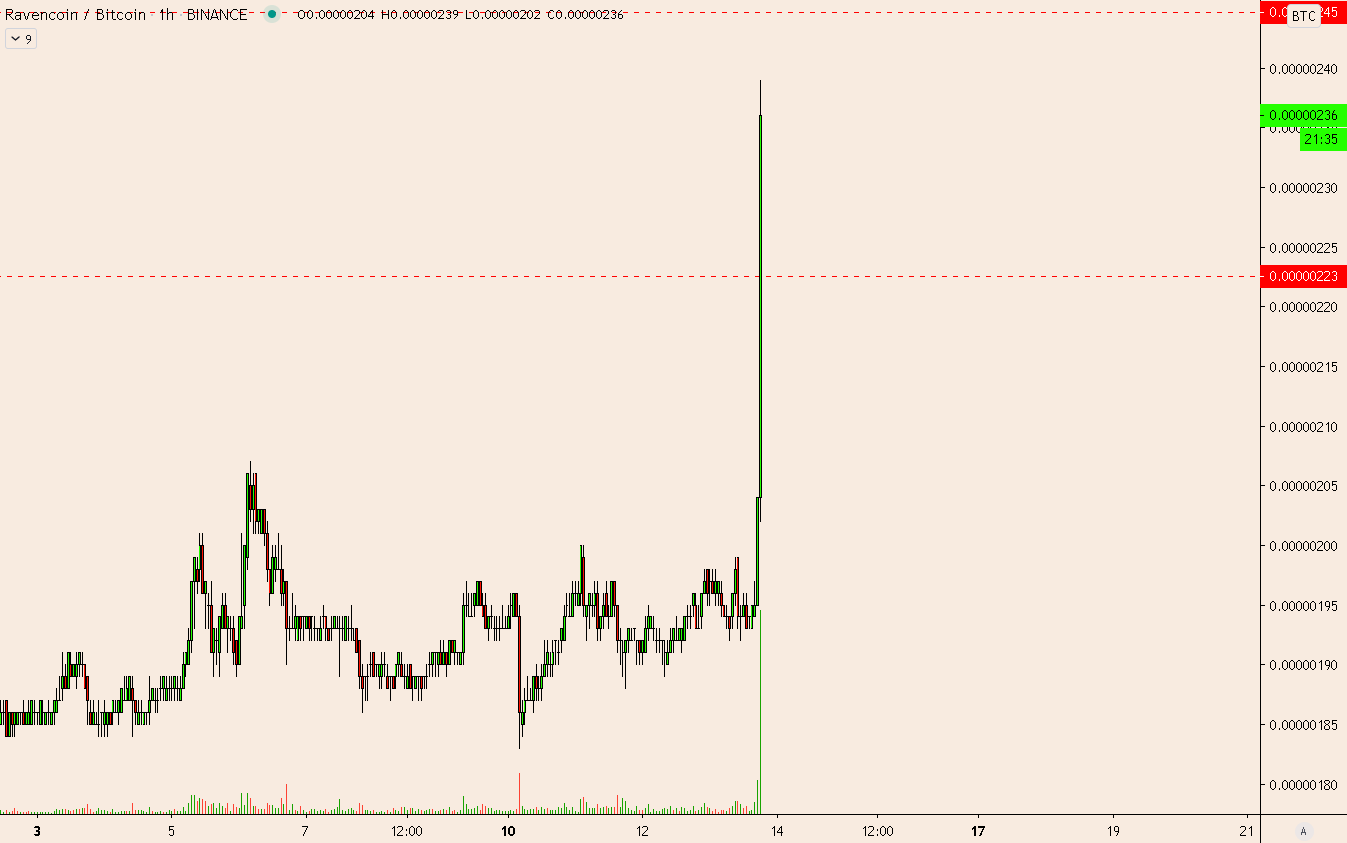 Matic Network (MATIC)
Similarly, the MATIC price broke down from the 205 satoshi area on July 27. While this initially seemed like the beginning of a downward move, the price reclaimed the level on August 7 and has been moving upwards since.
However, the outlook for MATIC does not seem as bullish as that of RVN.
First, technical indicators are beginning to show some weakness, albeit not enough to call for a reversal. The RSI is overbought and the short-term MACD has begun to lose momentum, but there is no bearish divergence yet.
Second, the price is still following a descending resistance line that has been in place since March, having currently validated it for the third time. Until the price breaks out above here and validates it as support, it's not clear whether MATIC has begun an upward trend or not.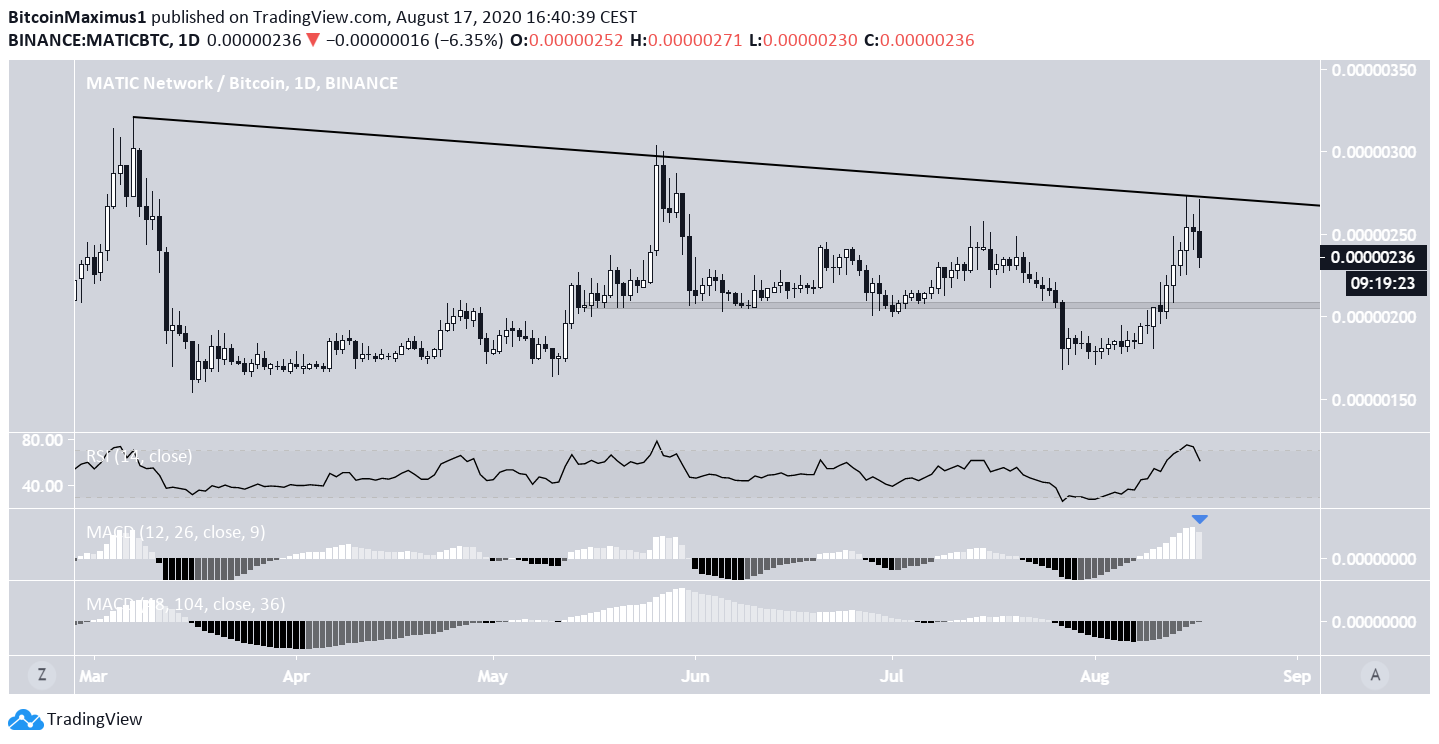 Conclusion
To conclude, while both RVN and MATIC have reclaimed long-term support levels and should move upwards, the lack of overhead resistance gives RVN a more enticing outlook.
The post These Two Altcoins Have Just Reclaimed Long-Term Support Levels appeared first on BeInCrypto.
Source: Be In Crypto