The prices of both Cartesi (CTSI) and Ravencoin (RVN) have broken out from their respective descending resistance lines.
Even though they were rejected by the first resistance area, they will likely initiate another upward move.
Cartesi(CTSI)
The CTSI price has been increasing since May 14, when it reached a low of 271 satoshis. While it has created several long upper wicks, the price has failed to close above the strong resistance area at 428 satoshis.
Price action has validated the resistance area numerous times. This area is the 0.5 Fib level of the entire decline beginning from the 490 satoshi wick high reached on June 14.
Volume has been low since the beginning of the upward move, roughly the same during increases and decreases. While this is a neutral sign, the RSI is bullish while above 50. Yesterday the price reached its highest close since the June 14 high. This means that the bias is slightly bullish, making a breakout more likely.
If that happens, the price could revisit the 490 satoshi highs, and if successful in moving above it, could rally at a rapid pace due to the lack of overhead resistance.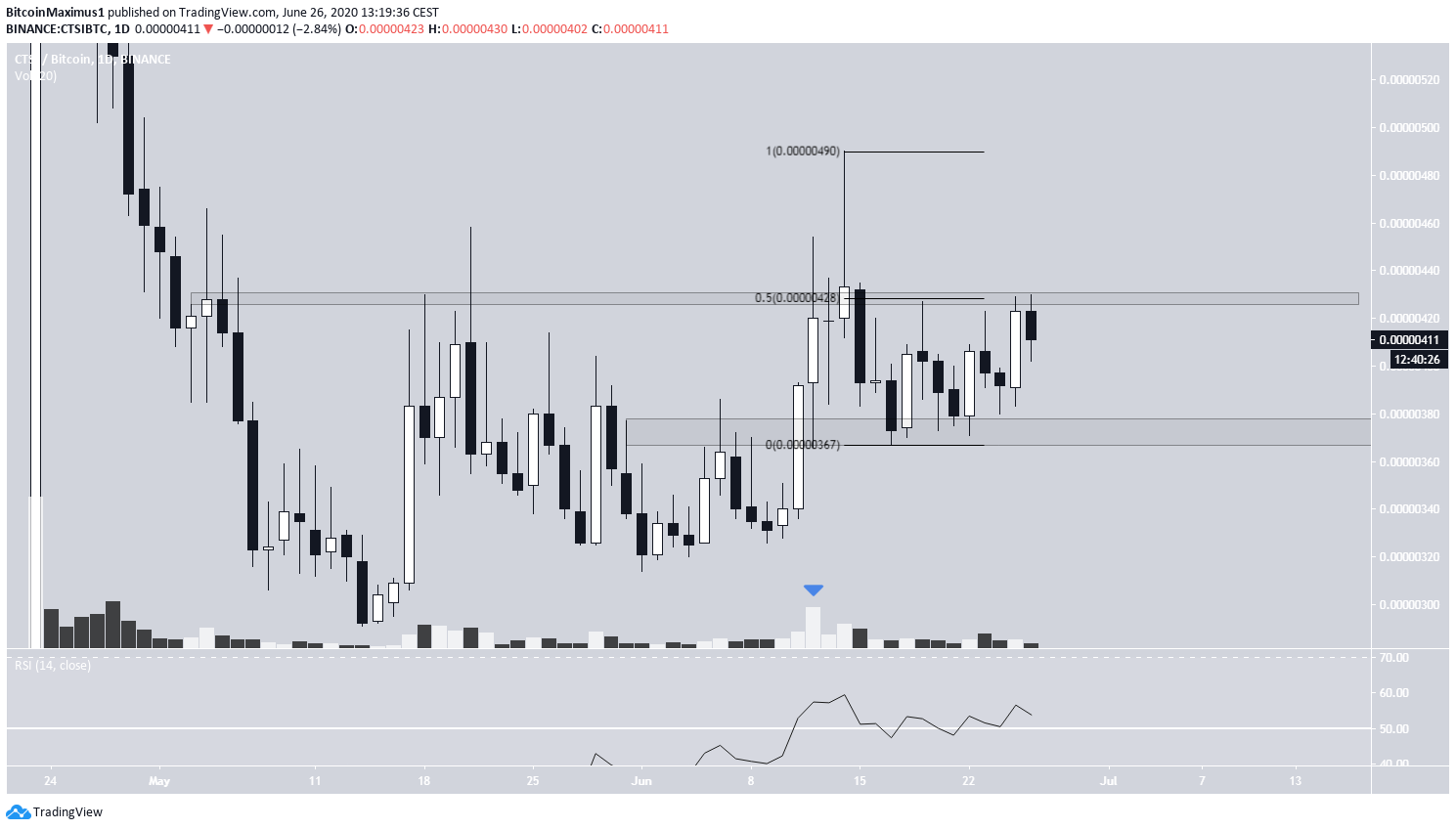 Short-Term Movement
In the shorter-term, the CTSI price has broken out from a descending wedge. While it initially moved above the 420 satoshi minor resistance area, the price created a double top and fell right back below it. Volume was lower during this downward move compared with the preceding upward one.
The price also has the support of the 50 and 200-hour MAs, which have made a bullish cross. So, another breakout attempt is expected.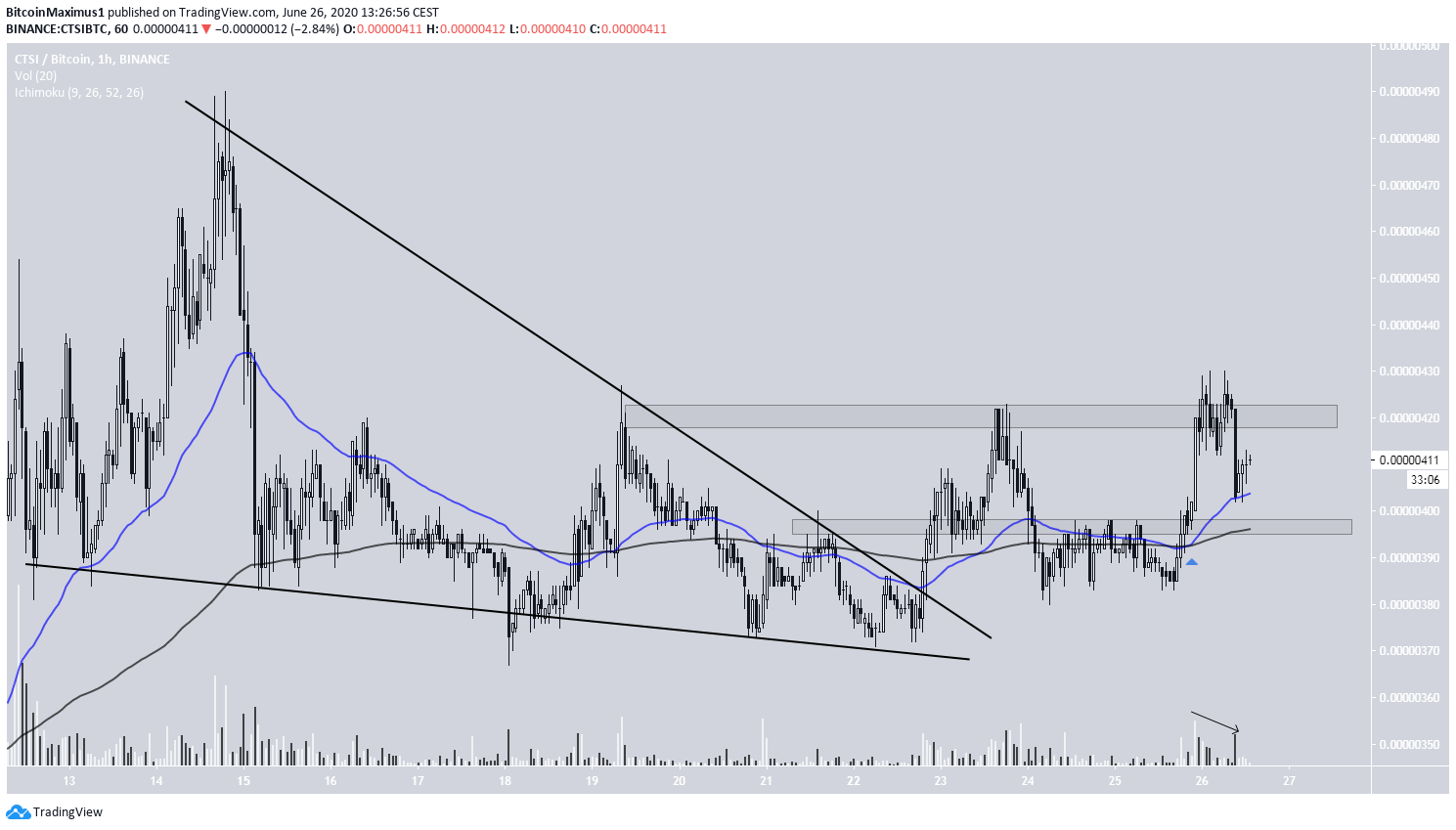 Prior to the breakout, cryptocurrency trader @easyeight08 gave a target of 425 satoshis for CTSI, which has since been reached.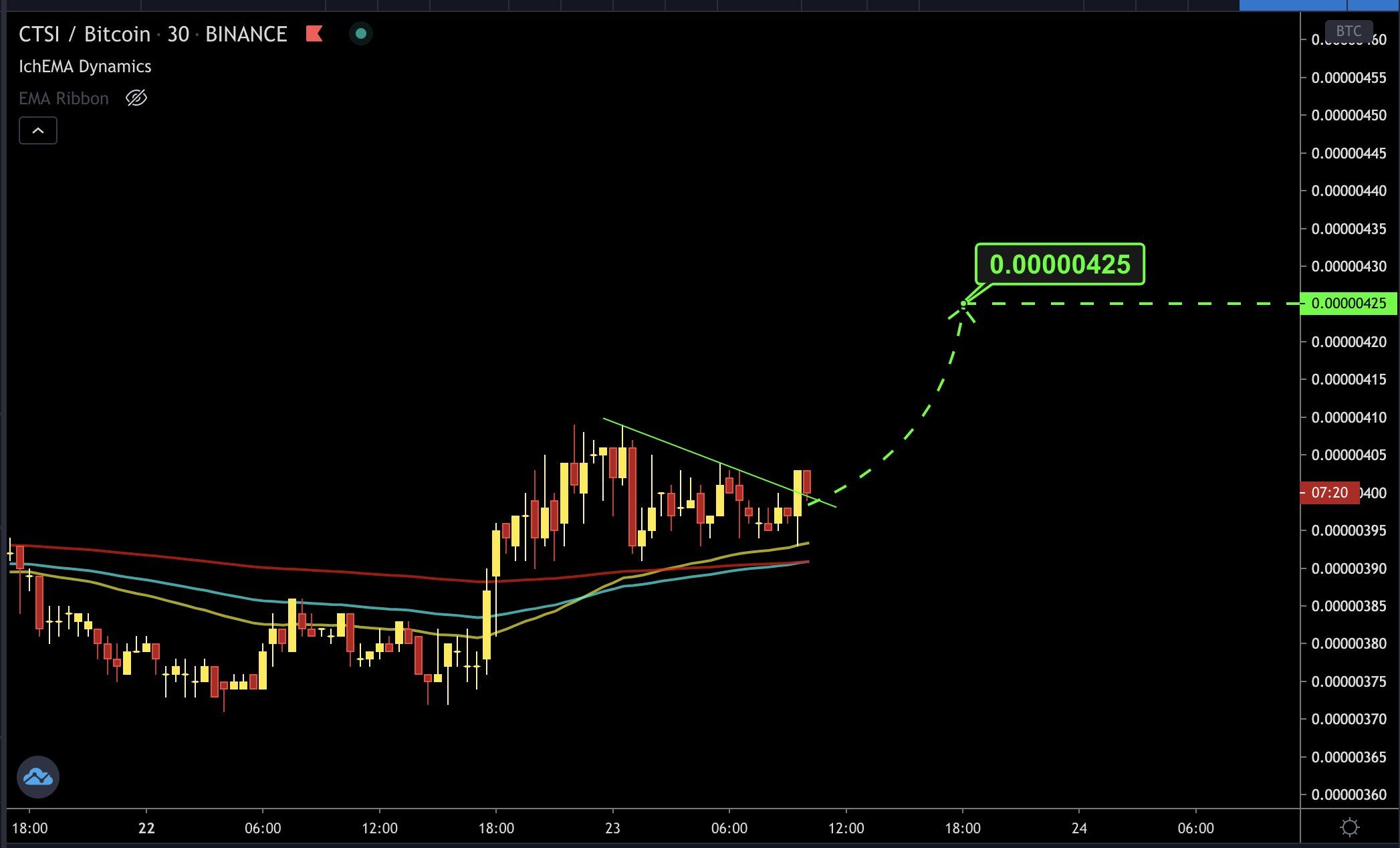 Ravencoin
On June 17, the RVN price broke out from a descending resistance line that had previously been in place since April 25. Afterwards, the price moved upwards, but found resistance at the 100-day MA and between the 0.5-0.618 fib levels of the entire decline. The price has been moving downwards ever since.
However, it has returned to the rising support line from May 14 and the 213 satoshi area, which is long-term support. As long as the price is trading above here, it is likely to continue moving upwards and make another breakout attempt.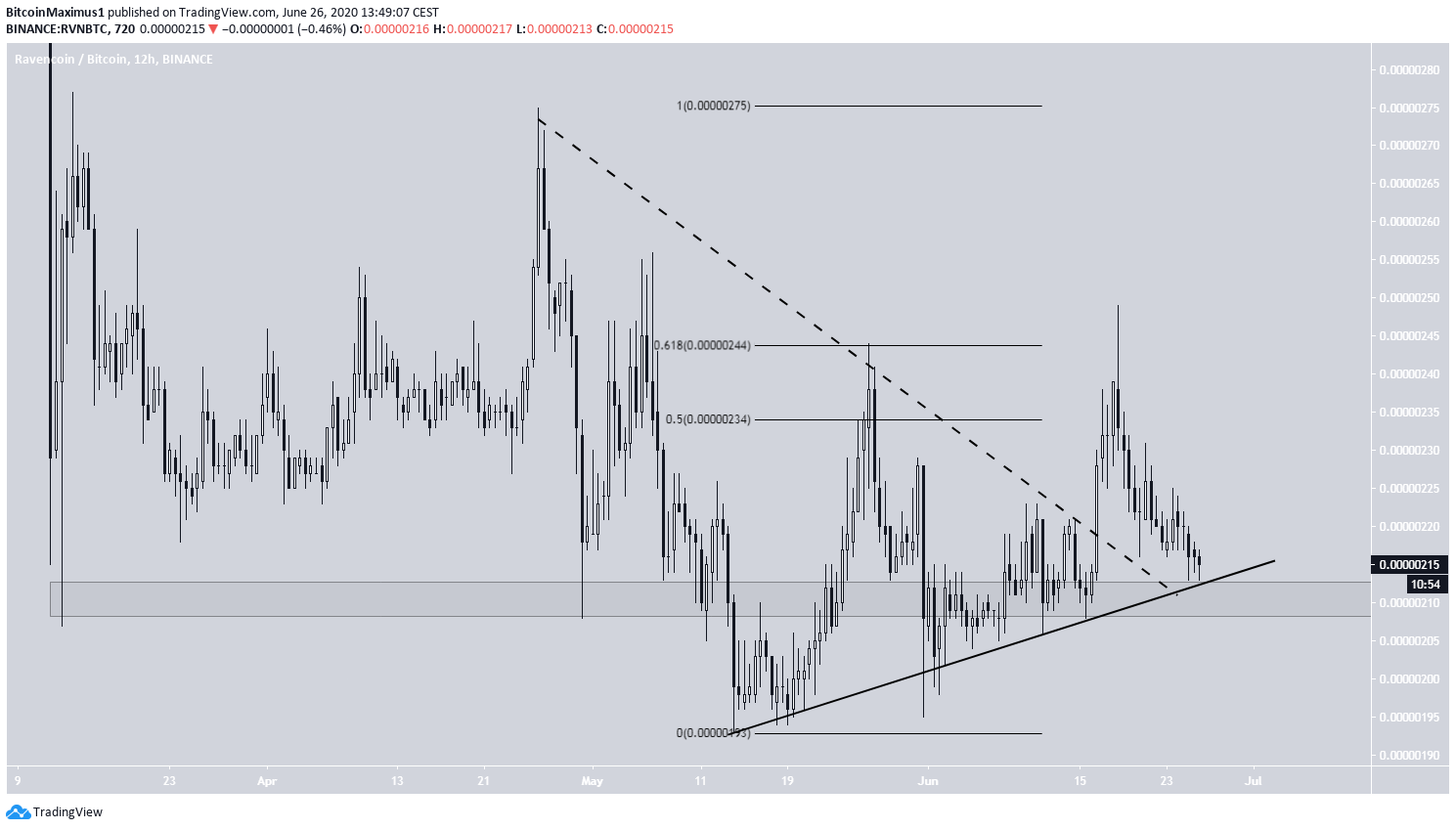 In the short-term, the price has already broken out from a descending wedge. However, it immediately decreased, falling below the 220 satoshi support area.
The outlook remains bullish nevertheless. Apart from the support levels listed in the previous chart, there is also considerable bullish divergence developing on the RSI, a sign that the price is likely to move upwards.
This would be confirmed by an increase above the 220 satoshi resistance area provided it validates that area as support after.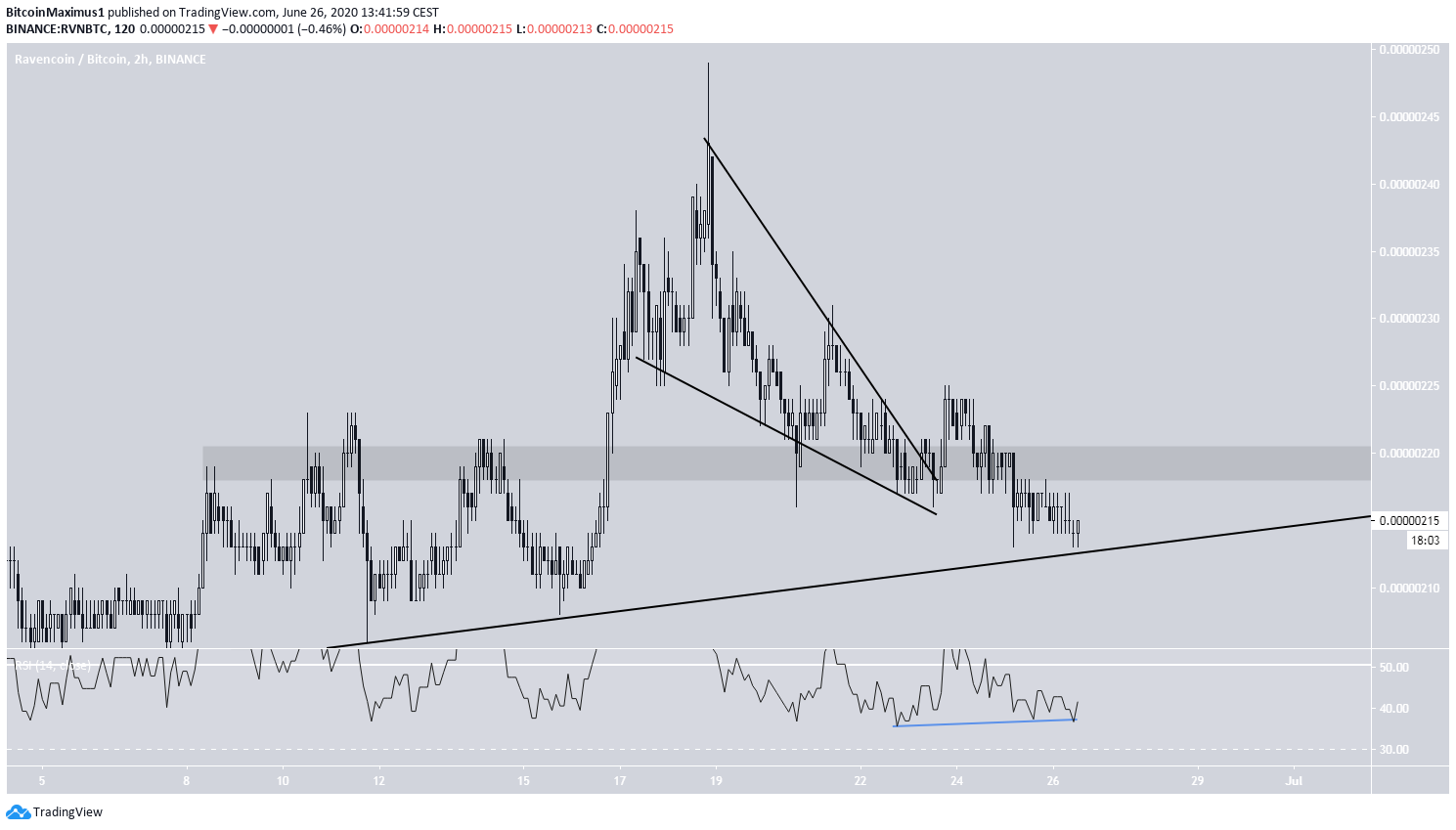 The post These Two Altcoins Have Broken Out From Bullish Patterns appeared first on BeInCrypto.
Source: Be In Crypto