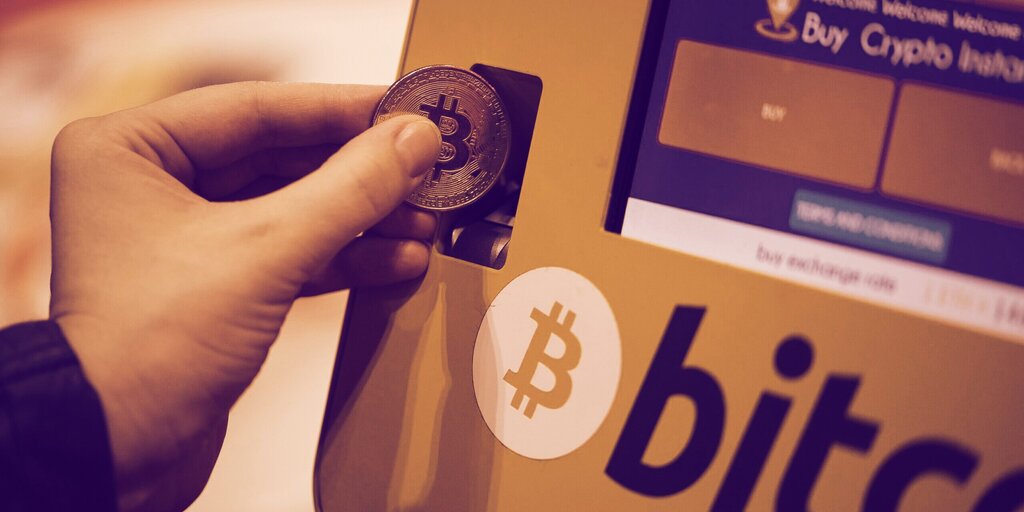 The number of Bitcoin ATMs worldwide has surged by 150% in the past two years, according to data from Norwegian financial services company AksjeBloggen.
Since the introduction of the first Bitcoin ATM in 2013, more than 8,000 machines have now been installed in over 75 countries—a sure fire indication of healthy growth in the cryptocurrency industry.
In just the first six months of this year, more than 1,713 ATMs were installed. The vast majority of them are in North America. 
To begin with, the number of installations saw sluggish growth, data from Coin ATM Radar reveals. But, by January 2017, around 1,000 Bitcoin ATMs were springing up every year. By the start of 2020, there were 6,352 ATMs in operation. 
ATMs are in the regulators' crosshairs
Healthy growth in the ATM sector comes at a price. ATMs look set to become a target for regulation, as governments around the world seek to put the screws on money laundering, according to blockchain forensics firm Ciphertrace.
The startup released a report, earlier this month, suggesting that 88% of funds from US-based Bitcoin ATMs sent to exchanges in 2019 ended up offshore.
According to Ciphertrace, the amount of money wired to high-risk, overseas exchanges—which are more likely to be used for money laundering—has doubled every year since 2017. Authorities are concerned that ATMs present the simplest method of currency conversion, and are boon for money laundering, as they allow for transactions between two fiat currencies, underpinned by Bitcoin. 
In Canada, regulators are already cracking down on Bitcoin ATM transfers, and recently passed a law mandating operators to report all transactions above $10,000 Canadian dollars (about $7,400). 
Notices alerting customers to scam transactions, have also appeared on machines in Canada. 
As fraud becomes more common, police are finding new ways to warn the public. Read how @RCMPAlberta started posting fraud alerts at Bitcoin ATMs across the province. https://t.co/CMbDvfORic pic.twitter.com/c6cfZDB6Sr

— RCMP (@rcmpgrcpolice) June 9, 2020
Germany, Spain and the US also have Bitcoin ATMs in their sights, as conduits for tax evasion and money laundering. 
In 2019, US citizen Kunal Kalra laundered $25 million through his own DIY Bitcoin ATM. Such high profile cases, combined with the surge in funds sent to high-risk exchanges, put ATMs firmly on the regulatory hit list. 
Source: decrypt