The UK government is seizing money from old bank accounts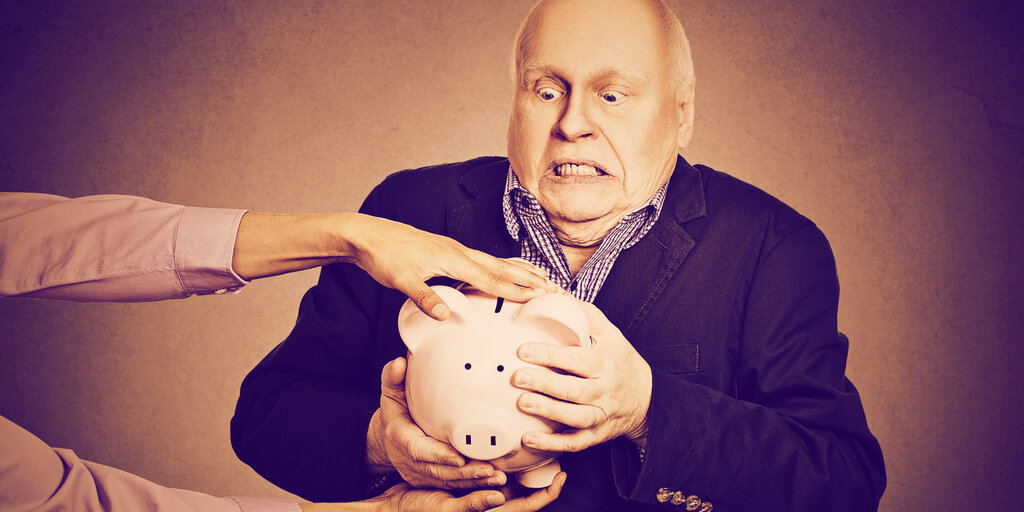 The British government is taking £150 million (roughly $186 million) from "dormant" bank accounts to support the country's coronavirus response—but it has promised to return owners' funds if they're taken by mistake.
"The Culture Secretary has announced today (Wednesday 20 May) that £150 million from dormant bank and building society accounts is to be unlocked to help charities, social enterprises and vulnerable individuals during the coronavirus outbreak," the official announcement stated.
NEWS: We are unlocking £150 million from dormant bank and building society accounts to help charities, social enterprises and individuals in vulnerable financial circumstances due to #coronavirushttps://t.co/M6LTeHvQri pic.twitter.com/0rqP14V0lp

— DCMS (@DCMS) May 20, 2020
The officials also added that this initiative is supported by 30 firms participating in the dormant assets scheme, including HSBC Bank, Lloyds Banking Group, Nationwide Building Society, Royal Bank of Scotland, The Co-operative Bank and others.
"The funding will support urgent work to tackle youth unemployment, expand access to emergency loans for civil society organisations and help improve the availability of fair, affordable credit to people in vulnerable circumstances," the document explained.
What is a dormant account?
According to the announcement, a bank or building society account is considered dormant "if the account has been open throughout the period of 15 years […] but during that period no transactions have been carried out in relation to the account by or on the instructions of the holder."
The UK government is also consulting on the possibility of adding insurance and pensions, investment and wealth management as well as securities to the dormant assets scheme. 
This means that dormant insurance policies, share and unit proceeds, dormant distributions and proceeds from investment assets and dormant security distributions will also potentially be up for grabs in the future.
"Through our proposals to further expand the dormant assets scheme, we want to unlock hundreds of millions more pounds for good causes, while keeping customer protection at the heart of the programme," said Culture Secretary Oliver Dowden.
Tracking down dormant account owners
The government noted that efforts would be made to locate the owners of dormant assets, and that only following "repeated, unsuccessful efforts" will funds be released to support good causes. The government has also promised to return account owners' funds in full if you discover that an account was deemed dormant and the money "released".
"Under the scheme, funds are held by Reclaim Fund Ltd (RFL). RFL […] holds sufficient money to cover any reclaims while distributing the surplus to The National Lottery Community Fund for social or environmental initiatives across the UK," the document reassured.
Well that's the best reason to #adoptCrypto I've heard today

— Andrew Kepson (@AndrewKepson) June 1, 2020
At the same time, the announcement didn't mention any attempts to contact potential relatives of dormant accounts' holders in case of potential inheritance claims.
Bitcoin and cryptocurrency advocates quickly took to Twitter to denounce the scheme, arguing that it's one more reason to adopt cryptocurrency, and pointing out that it's impossible for governments to requisition dormant crypto from its owners. With over 60% of Bitcoin not having moved for a year, and $64 million in dormant Bitcoin dating back from the Satoshi era potentially waiting to be reactivated, that's probably just as well.
Original Source: Decrypt The UK government is seizing money from old bank accounts