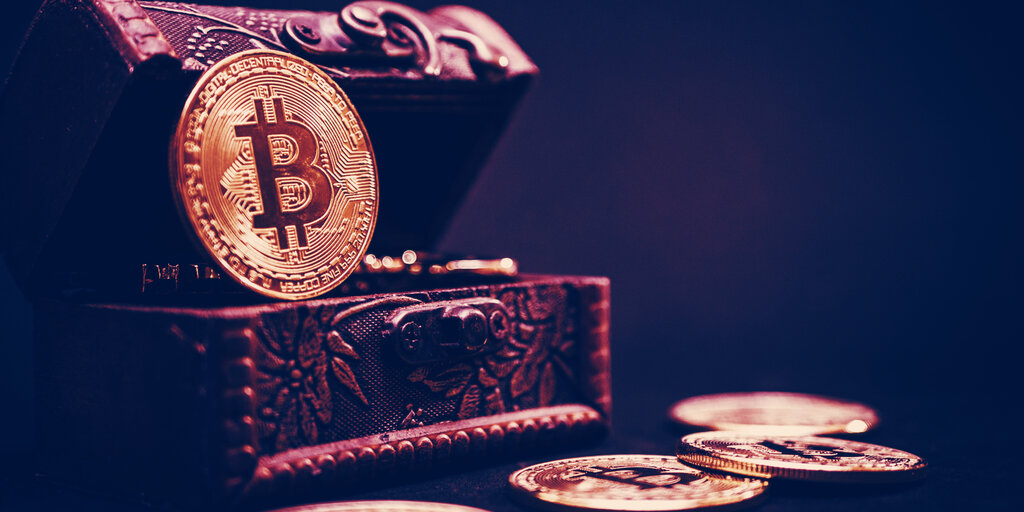 The largest Bitcoin wallet that belongs to an unknown entity or individual recently moved 101,857 BTC, worth just over $933 million. The transfer was first noticed by automated crypto tracking service Bitcoin Block Bot on June 27.
And for this whopping transaction, the mysterious owner of the wallet paid just $0.48 in fees.
Whale alert! Someone moved 101,857 BTC ($933M) in block 636,503 https://t.co/sy099uLVBV

— Bitcoin Block Bot (@BtcBlockBot) June 26, 2020
The address was documented as the richest among non-exchange BTC wallets back in April, when it was holding 0.55% of all existing Bitcoin at the time. And even when compared to the major exchanges, it ranked third—behind Huobi and Binance.
While funds that belong to exchanges are made up of customer funds, it's unclear who actually owns the Bitcoin in this address. It's possible that it could also be an exchange wallet, or belong to large Bitcoin investors such as the Winklevii.
The funds were then sent to more unknown wallets. According to Bitcoin block explorer Blockchain.com, the recent $933 million transaction was split between two anonymous receiving wallets. The first one got 5,000 BTC ($45.8 million) while the rest got 96,857 BTC ($887.4 million) as "change."
The original wallet was first funded on April 1 this year—through a rather similar transaction—and very little of its Bitcoin had moved until now. Perhaps the investor wants to move their Bitcoin to a new wallet every few months. But why?
Have a news tip or inside information on a crypto, blockchain, or Web3 project? Email us at:
[email protected]
.
Source: decrypt