The Bitcoin dominance rate (BTCD) has reached a crucial support level, a decline below which could trigger a sharp drop. However, technical indicators suggest that a bounce is to be expected.
Possible Bounce for the Bitcoin Dominance Rate
The Bitcoin dominance rate has been decreasing since May 8, when it reached a high of 68.9%. On July 26, the rate reached a low of 61.8% and has been trading around that level since. The 62% support level is crucial since it successfully initiated an upward move at the beginning of February.
The rate has not traded below this level since June 2019. Technical indicators suggest an increase is likely. There is bullish divergence on both the RSI and the MACD, the latter of which shows bullish momentum.
Therefore, it's likely that the support area will hold and BTCD will begin moving upwards.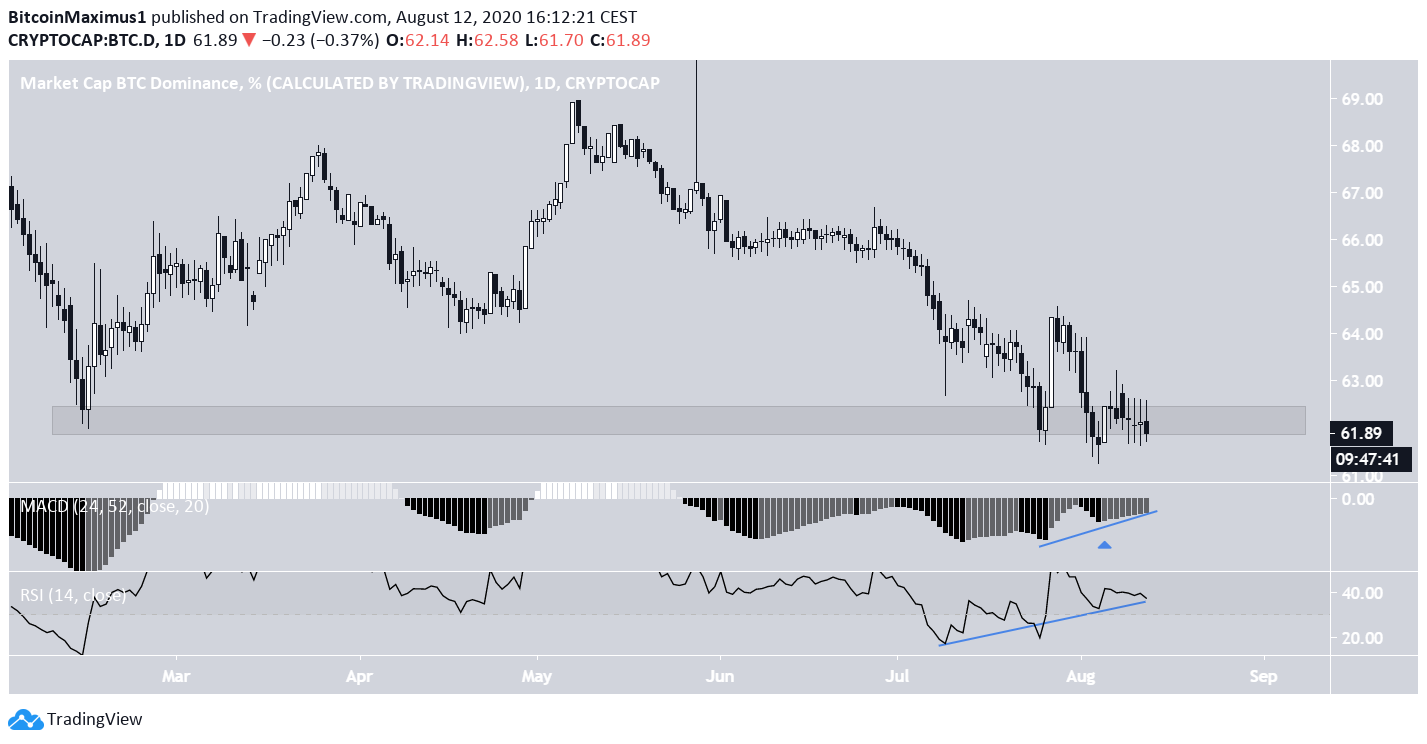 End of the Correction
Cryptocurrency trader @Crypto_Gonzales tweeted a Bitcoin dominance chart, outlining a Gartley pattern and stated that the rate could rally soon, targeting 65% and 67%, before an eventual decline towards 54.5%.
The rally towards the 65 and 67% targets fit well with the presence of multiple bullish divergences. However, a look at the longer-term chart is required to determine if the rate will fall towards 54.5%.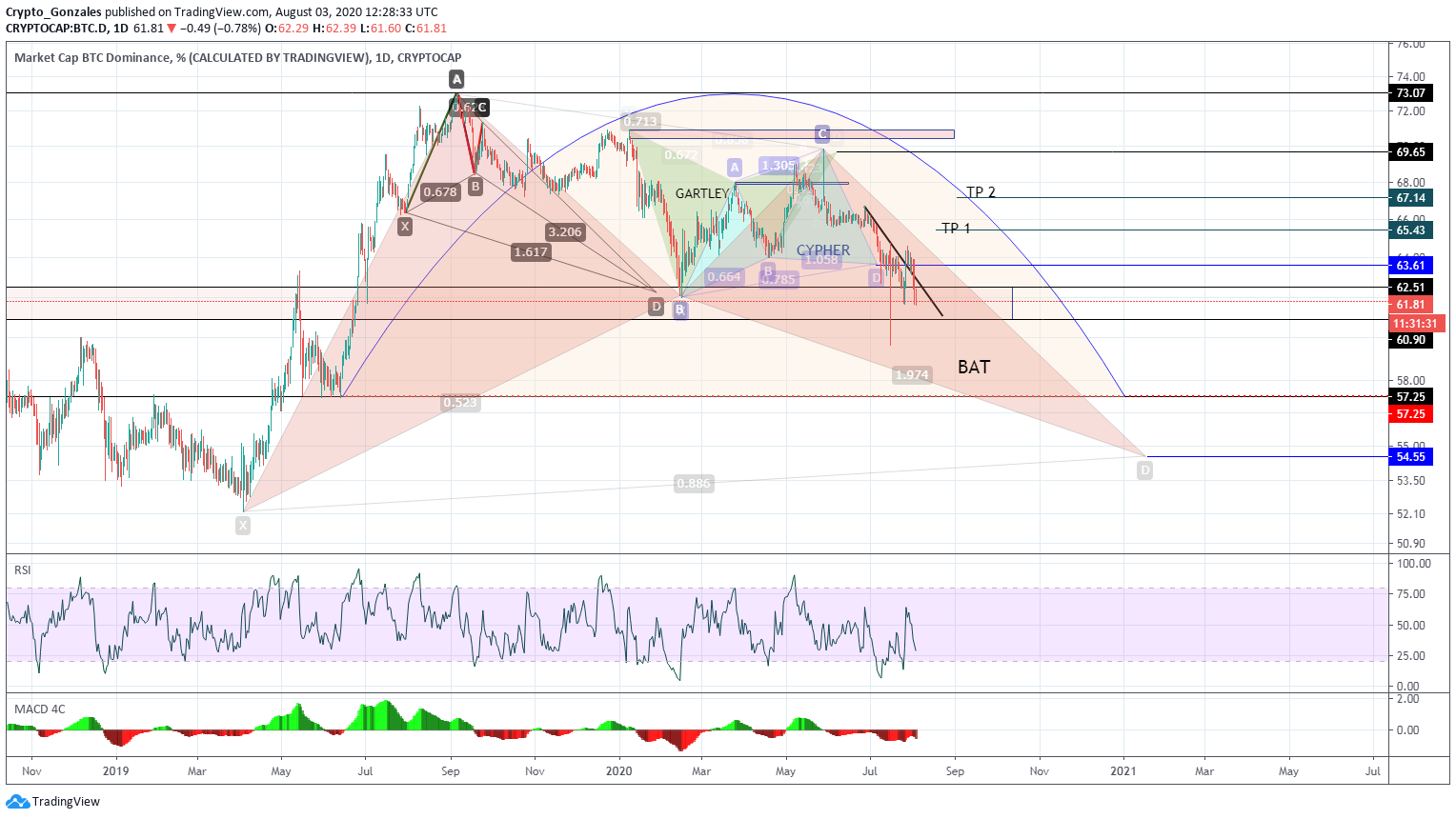 Beginning in 2018, BTCD seems to have completed a five-wave impulsive formation, which ended in September 2019 with a high of 72%. Since then, the price has been declining inside a corrective formation.
The structure of the correction makes it more likely that this is a W-X-Y correction, meaning that all waves take place in three sub-waves. While we cannot confidently predict the bottom of the C wave without the completion of the B wave, the 54% area is the 0.5 Fib level of the entire upward move.
In other words, it's possible that the price will make a low near that level.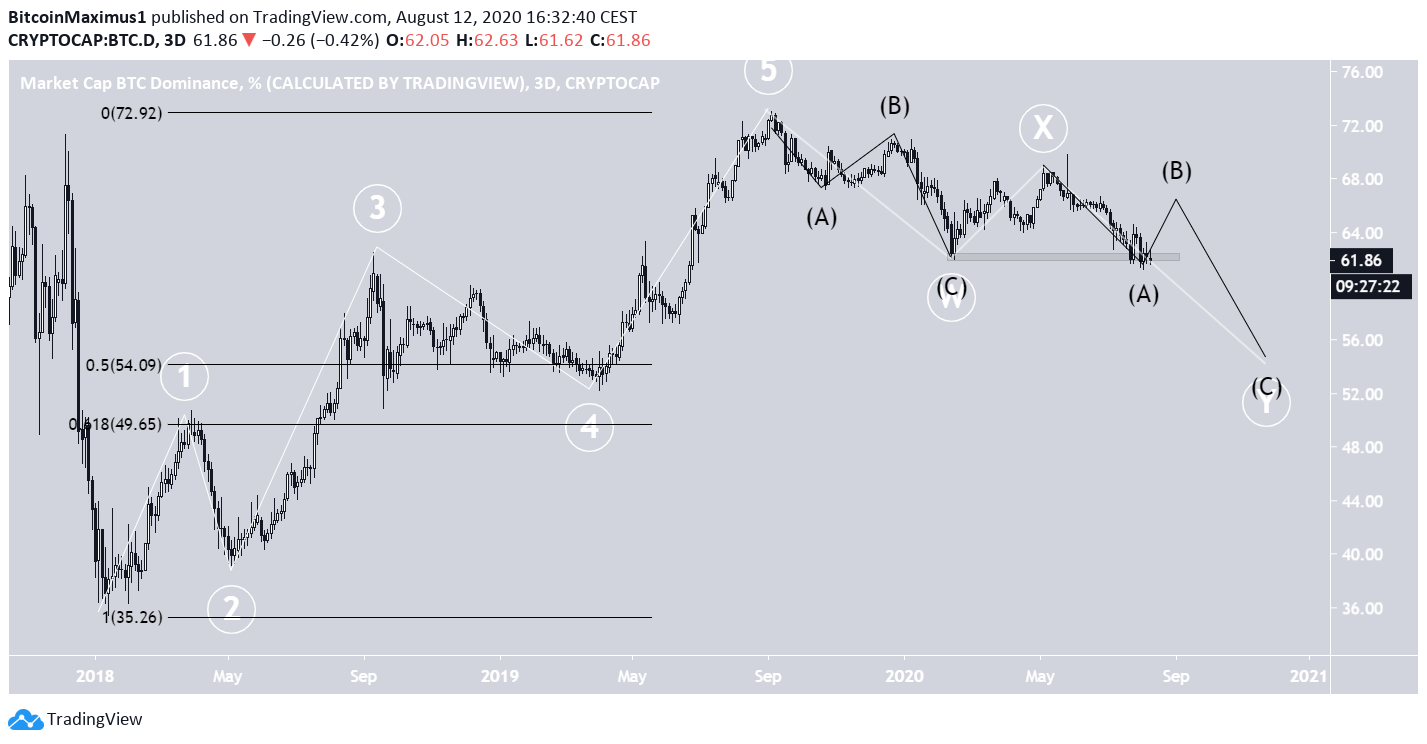 To conclude, while the Bitcoin dominance rate should continue decreasing and eventually make a lower low, a short-term bounce towards 65 – 67% is expected before the downward move resumes.
The post The Bitcoin Dominance Rate Seeks to Bounce From the Current Support Area appeared first on BeInCrypto.
Source: Be In Crypto