The Bitcoin Dominance Rate Lessens, Alt-Season Hopes Fade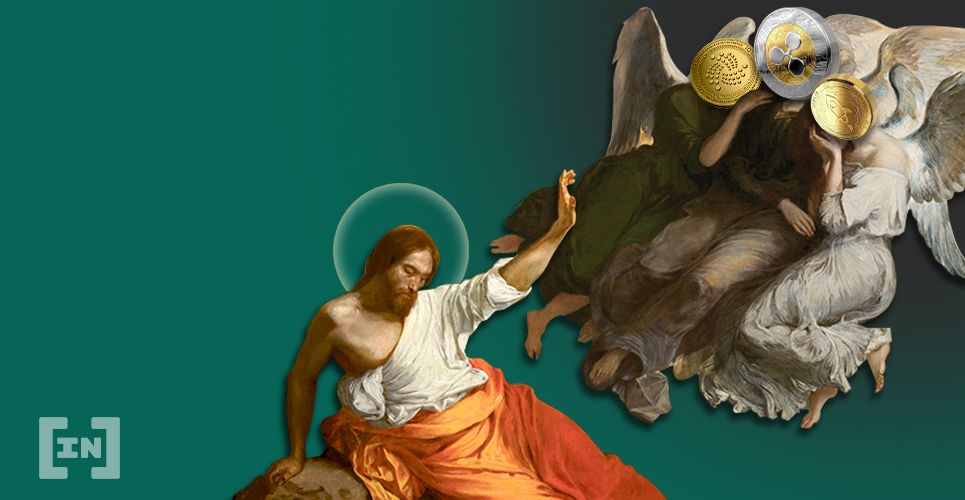 While the Bitcoin dominance rate (BTCD) has moved above an important resistance level, the altcoin dominance (ALTD) was rejected by its previous support area and has been decreasing since.
While several altcoins have previously initiated strong upward moves, the majority of them have been correcting, decreasing towards and even below their pre-breakout levels.
A chart of the altcoin dominance rate was posted by well-known trader @TheEWGuy, in which he outlined the two previous alt-seasons. The chart also illustrated two periods of "fake" alt-seasons, during which the majority of Crypto Twitter was calling for alt-season but it only turned out to be a a slight upward correction before the rate continued its downward movement.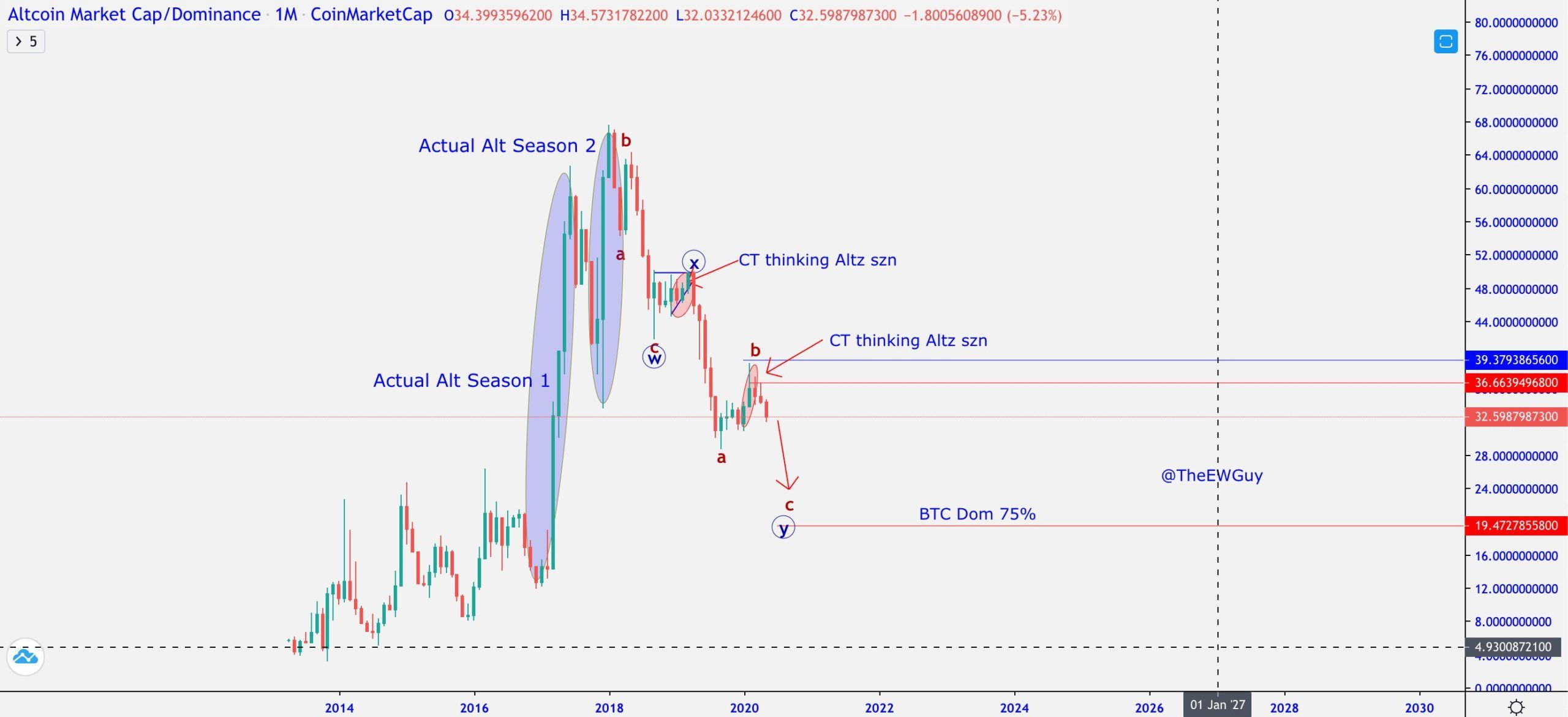 Altcoin Dominance
The altcoin dominance rate has been decreasing since January 2018. More importantly, the rate fell below the 39% support area in July 2019, a strong bearish sign.
The recent increase that began in September 2019 only served to validate this area as resistance and create a long upper wick, before the price decreased afterward. This decrease also caused a breakdown from the ascending support line it had been following since the aforementioned bottom in September 2019.
Therefore, it is likely that the rate will continue decreasing until the next support level, which is found at 22.5%.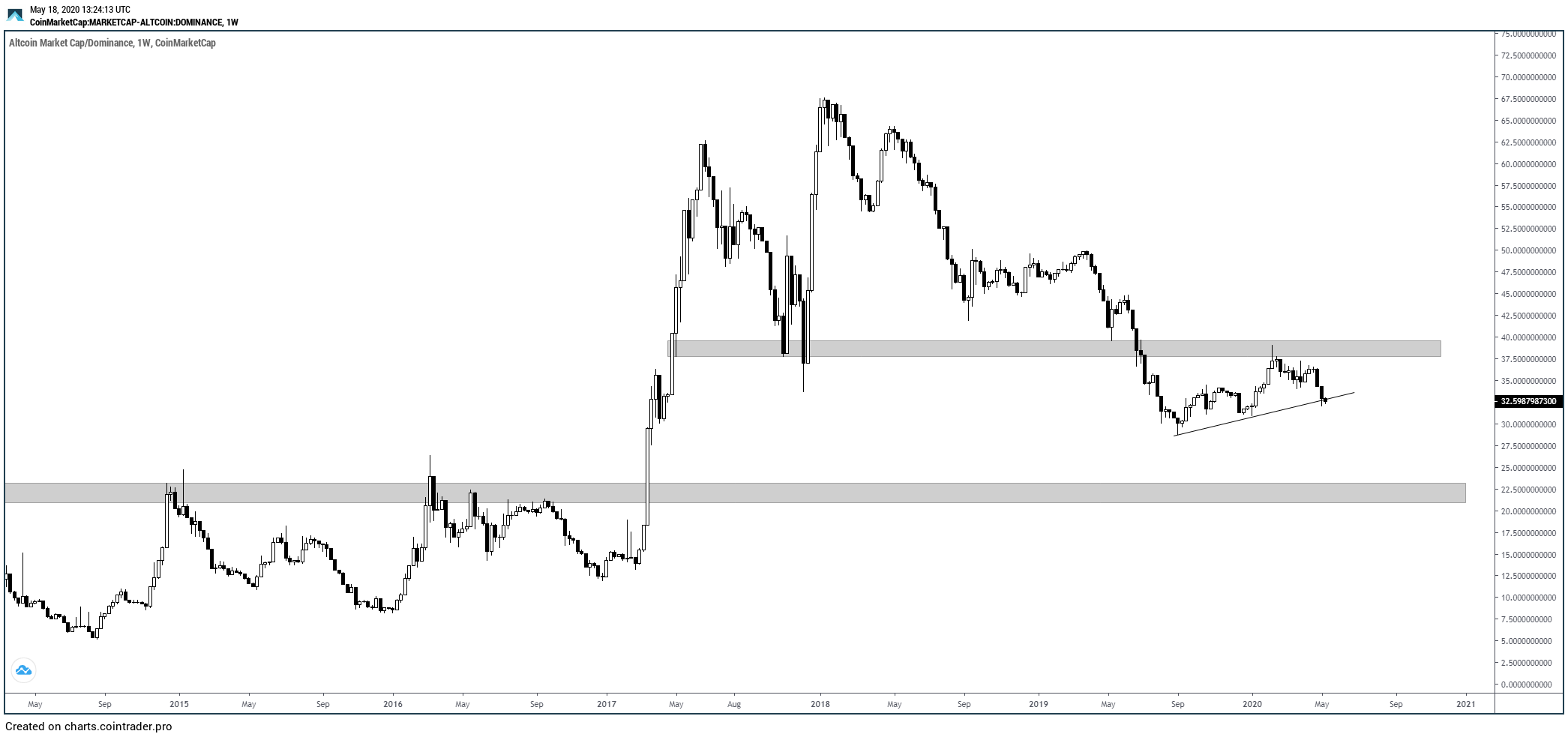 Bitcoin Dominance
Since we analyzed the altcoin dominance chart, it also makes sense to analyze the Bitcoin dominance chart to see if it fits with the findings from the altcoin chart, considering one is found by subtracting the other from 100%.
The dominance rate has flipped the 67% area as support and has broken out from a descending resistance line. If the rate continues increasing, it could reach the 77.5% resistance area, which has not been reached since 2017.
This fits well with the ALTD since the support area for it is found at 22.5%.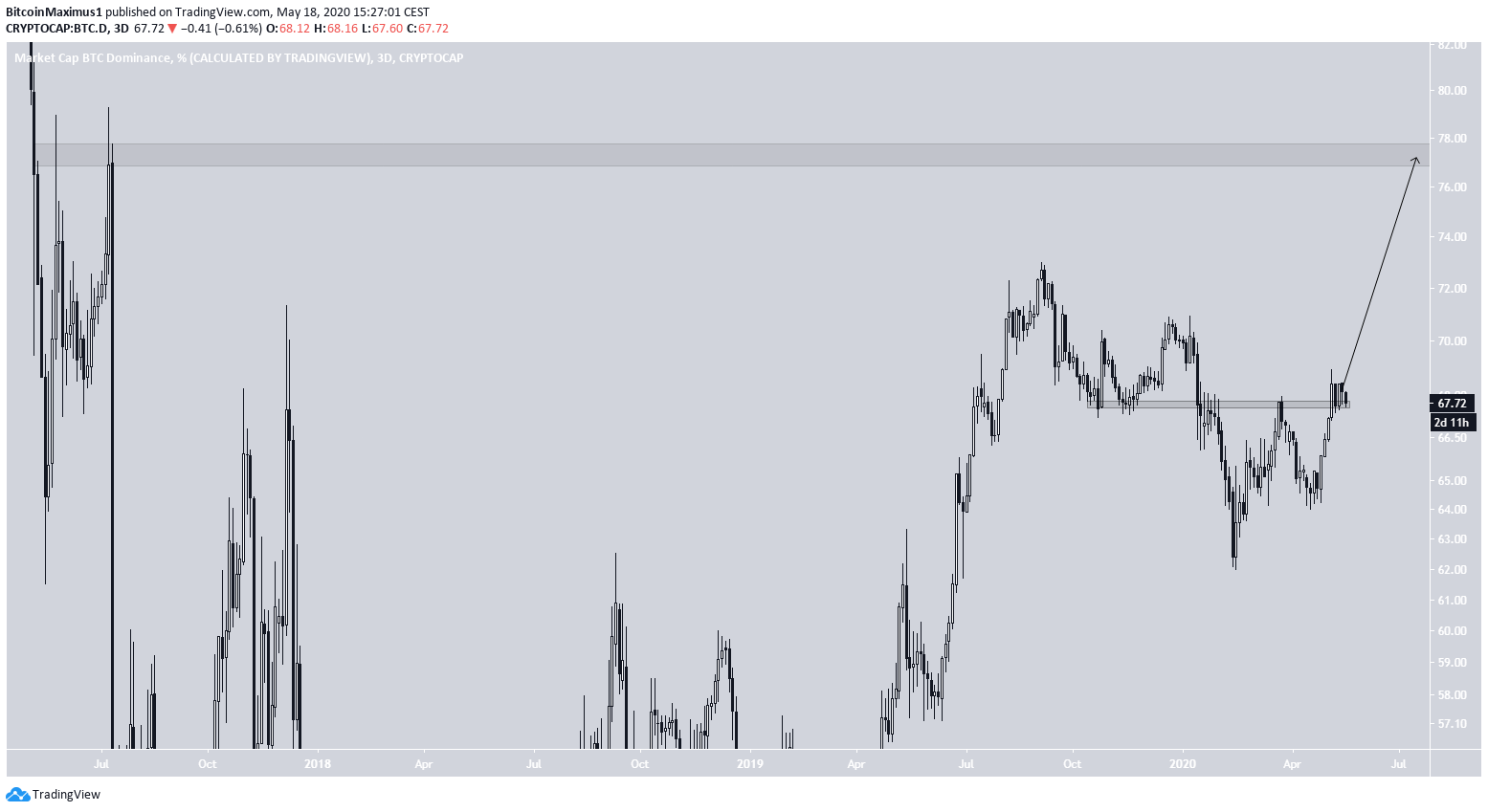 Therefore, at the time while the BTCD would find resistance at 77.5%, ALTD would find support at 22.5%.
The post The Bitcoin Dominance Rate Lessens, Alt-Season Hopes Fade appeared first on BeInCrypto.
Original Source: Beincrypto The Bitcoin Dominance Rate Lessens, Alt-Season Hopes Fade