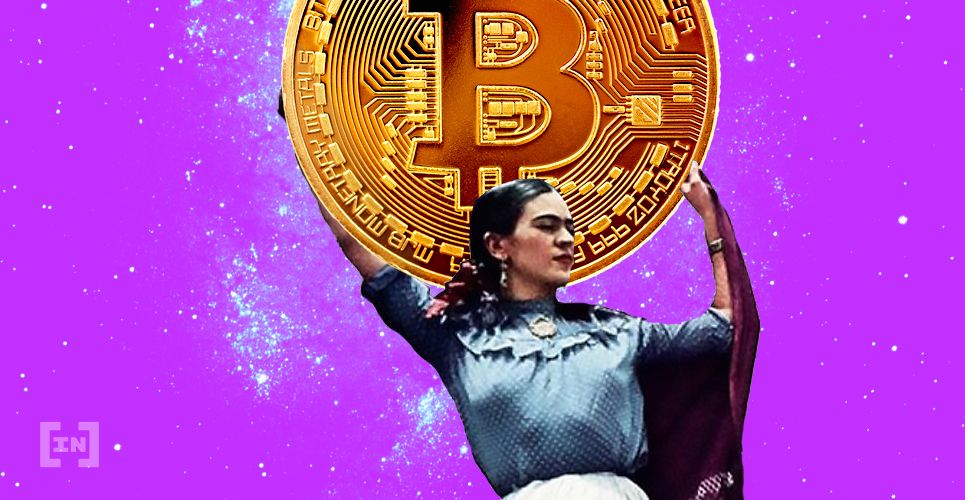 The Bitcoin dominance rate (BTCD) is trading inside a bullish pattern, close to a significant support area. While an upward move should follow, the long-term trend remains bearish unless BTCD manages to break out above 65%.
Possible Reversal
The BTCD has been trading inside a descending wedge since reaching a high of 68.92% on May 7. The descending wedge is a bullish reversal pattern, so an eventual breakout should occur.
At the time of writing, the price was trading right at the support line of this pattern, which is very close to the 62.5% support area that halted the previous decline in February 2020.
There is also bullish divergence developing on the daily RSI, which increases the possibility of a price rise.
Considering that the price is trading near a significant support area, a support line, as well as bullish RSI divergence, the next move will likely be in the direction of the resistance line of the wedge. It could also break out upwards.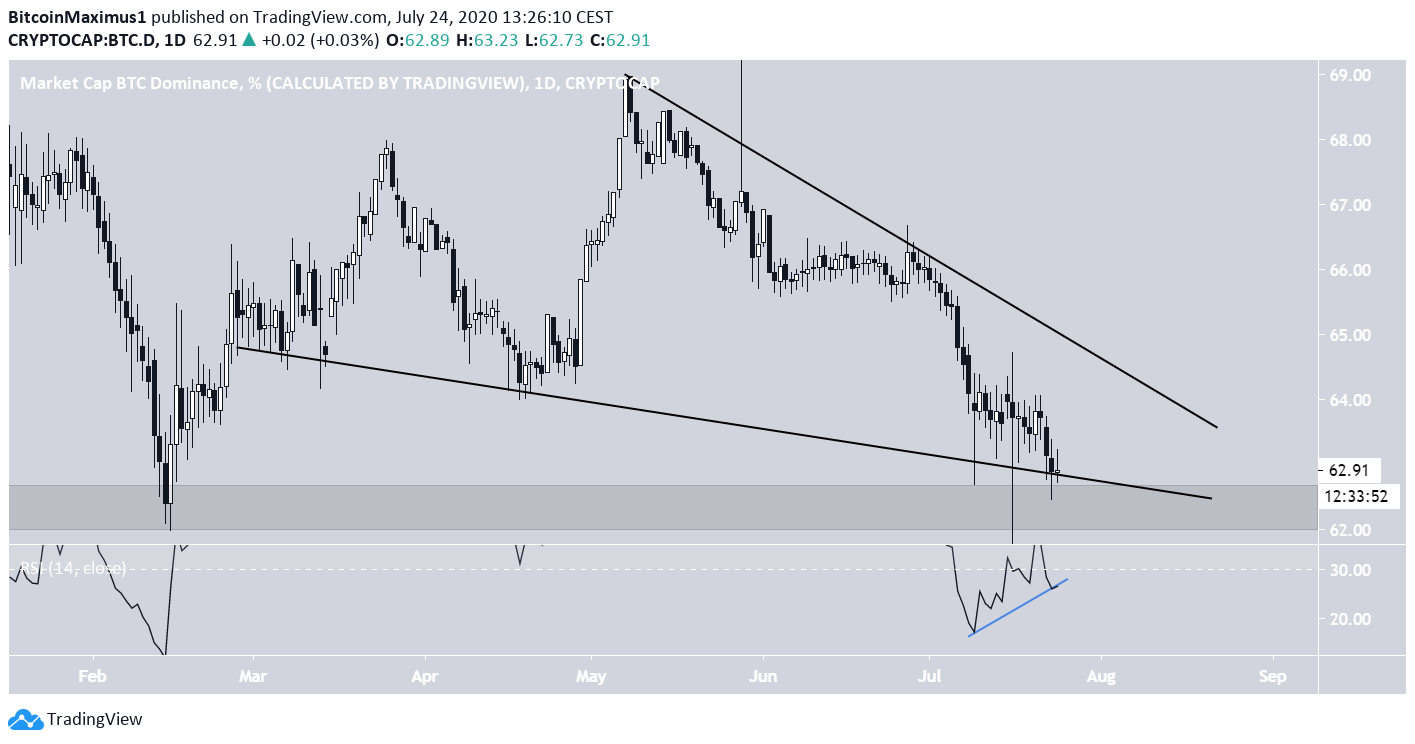 Cryptocurrency trader @Walter_Wyckoff tweeted a Bitcoin dominance chart, outlining a descending wedge. He believes that the rate will soon break out, causing massive declines in the alt/btc pairs.
This is a shorter-term wedge that fits with the longer-term one we discussed, so it further increases the chances of an upward move taking place.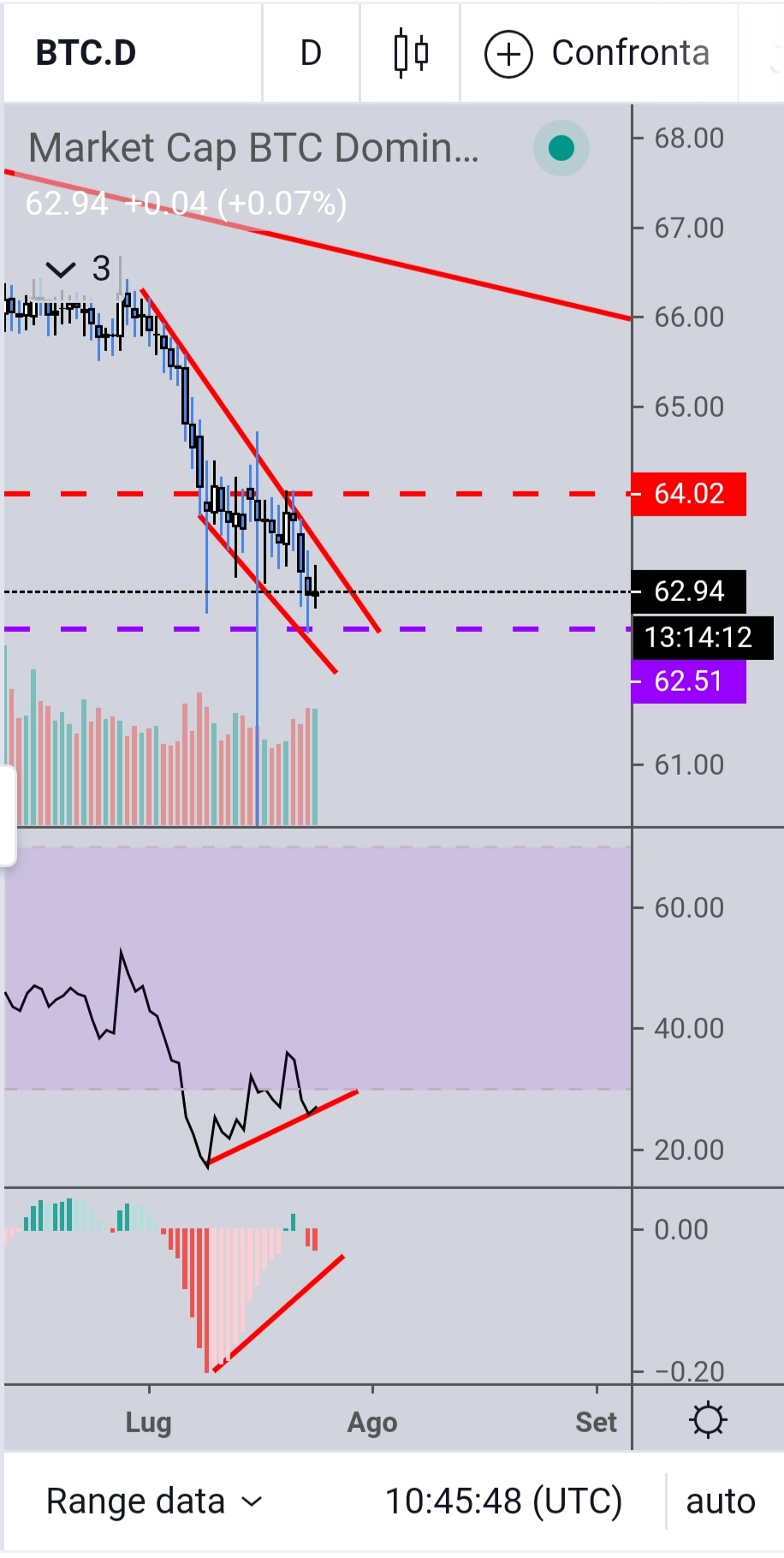 Long-Term Resistance
Despite the possibility of a short/medium-term upward move, the weekly chart shows that the underlying trend is still bearish. The price has been following a descending resistance line since February 2019 and is currently significantly below it.
In addition, the rate is trading below all three of the 50, 100, and 200-week moving averages (MA), which are likely to provide resistance against any attempts to move higher.
Finally, the RSI is considerably below 50 and no bullish divergence has yet developed.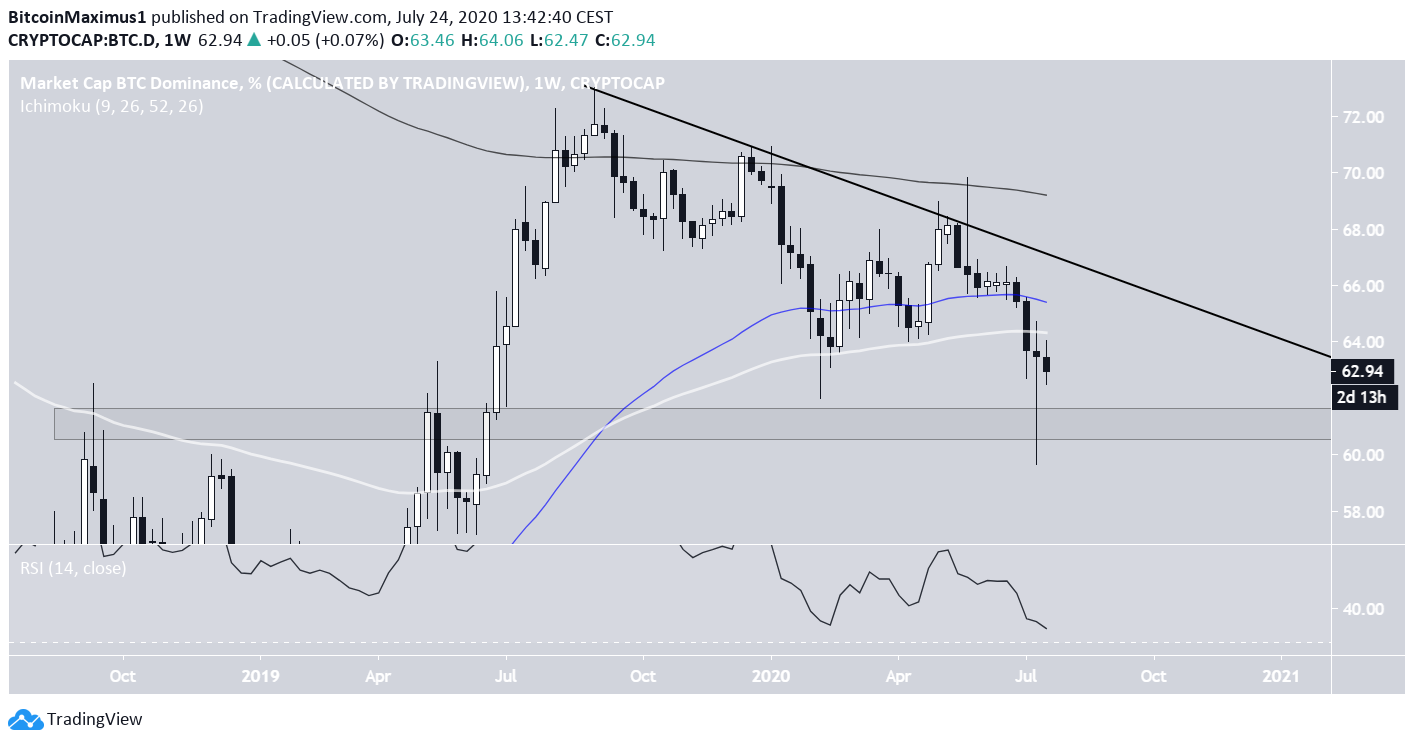 Relationship to Bitcoin
The price of Bitcoin (blue) is shown alongside BTCD in the image below. While there is no clear long-term relationship between the two, you can see that during rapid movements in one or the other direction, the relationship between the two becomes negative.
This means that a rapid BTC increase has caused a decrease in BTCD and vice-versa. If this relationship holds, then the BTC price would need to decline for the BTCD price to increase.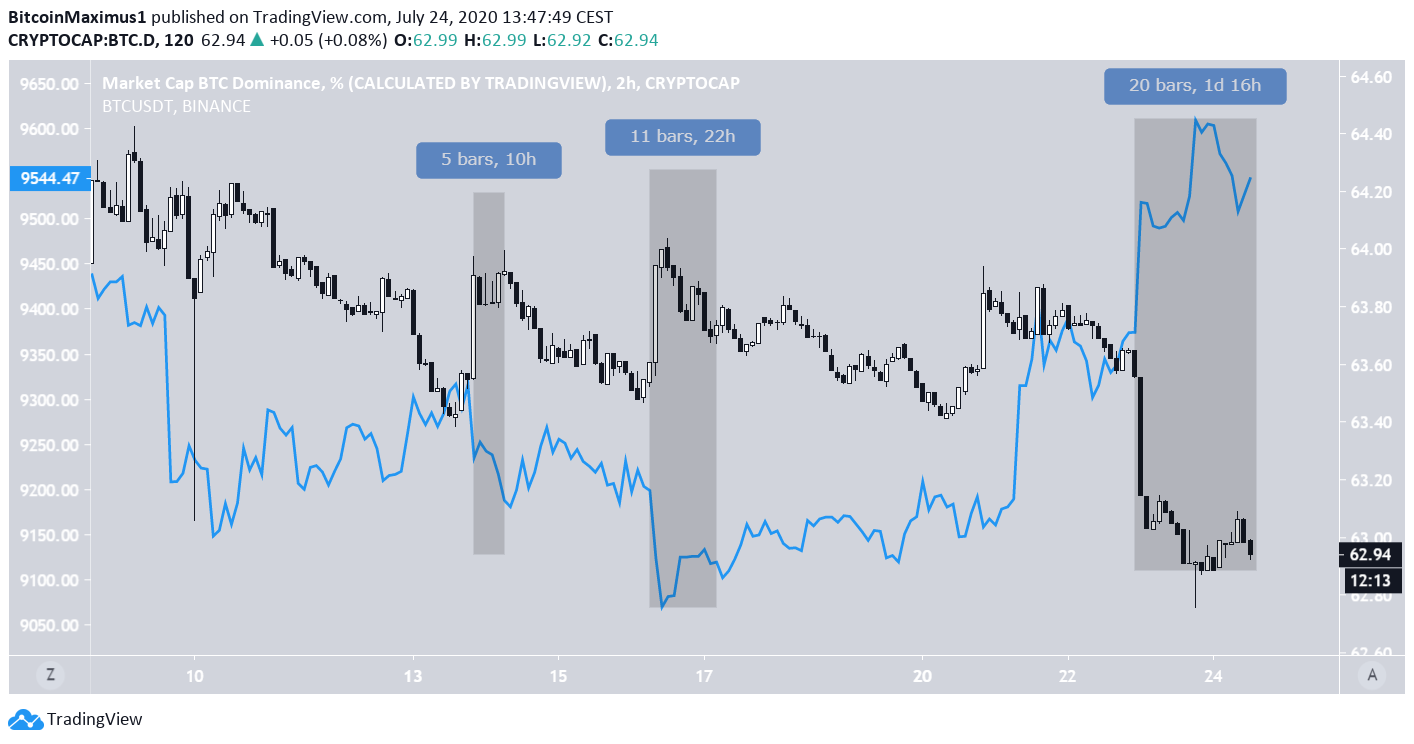 To conclude, the BTCD is likely to begin a short-term upward move. However, the long-term trend remains bearish.
The post The Bitcoin Dominance Rate Approaches Crucial Support – Does A Reversal Await? appeared first on BeInCrypto.
Source: Be In Crypto