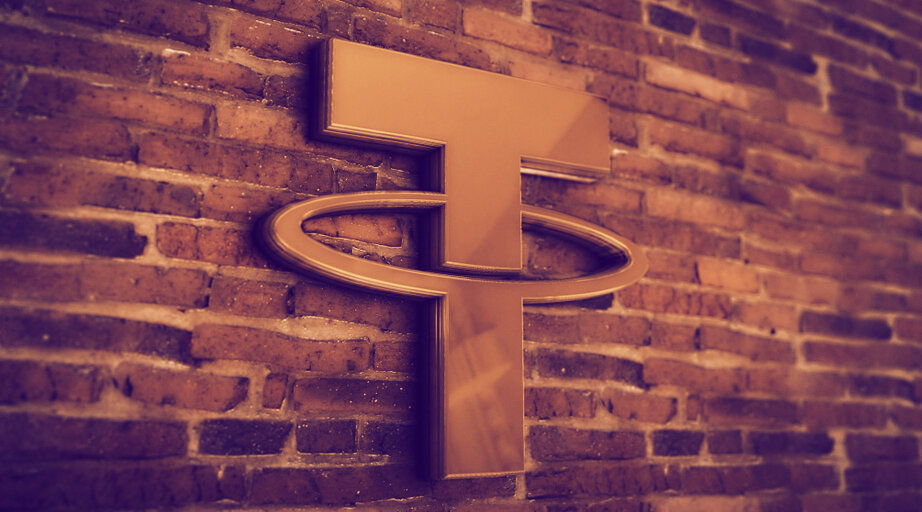 More money is going to be sent using the Tether cryptocurrency than Bitcoin within a few months, if the current trend continues. If this happens, it will be another metric where Tether has outgrown Bitcoin, the original digital currency.
Tether is a centralized, fiat-backed stablecoin that has exploded in popularity in recent years and has solidified its position as the third biggest cryptocurrency by market capitalization
Playing Top Trumps with Bitcoin
According to data from Messari, the average daily transaction value of Tether has closed in on Bitcoin's. The chart below shows its recent rise, and Bitcoin's dropping statistics.
Since early March, the amount of value sent using Tether has been steadily increasing, often in line with surges for Bitcoin. Now the gap between them is less than $100 million.
Stablecoins as a whole, have already surpassed the average daily value on Bitcoin, according to Bloomberg. This happened for the first time on June 29 after $2 billion in value was sent in a day—compared to Bitcoin's $1.9 billion.
They're not alone. More value is now being transferred over Ethereum than on Bitcoin.
But, despite these statistics, Bitcoin is still the dominant coin by market cap. With a value of $172 billion, Bitcoin continues to have a strong hold over the market. Bitcoin's share of the market sits at 62%, greater than the rest of the market combined.
Tether's market cap is growing too. "USDt's total market capitalization has mushroomed fivefold from about US$2 billion in February 2019 to reach US$10 billion," said a Tether spokesperson in an email.
Thread

Thanks everyone for the amazing support since 2014.
We couldn't have done it without you all!@Tether_to

— Paolo Ardoino (@paoloardoino) July 22, 2020
While Tether's market cap seems a long way off Bitcoin's, it is unfair to compare market caps of a stablecoin to a coin that can reach any value. This is because market cap is the coin's value multiplied by the number of coins, and if it's value is fixed, that keeps its market cap down.
That's why it's important to look at other metrics to compare the two coins. If Tether overtakes Bitcoin in average daily transaction value, this will be another feather in its cap. It already outmatches Bitcoin in terms of daily trading volume, with $20 billion of volume in the last 24 hours, compared to Bitcoin's $16 billion.
Source: decrypt