The US central bank is not the only money printer in the world. The crypto industry has its own version of the Fed in the form of Tether Treasury, which continues to churn out new tokens and increase supply.
It seems that not a week goes by these days without another 'whale alert' reporting a few million more USDT entering the markets.
120,000,000 #USDT (120,474,772 USD) minted at Tether Treasury

— Whale Alert (@whale_alert) April 16, 2020
The additional $120 million comes just three days after the same amount was minted, as reported by BeInCrypto.
Tether's market capitalization currently stands at almost $6.4 billion, according to Coinmarketcap.com. USDT market cap is now just $2 billion behind XRP, it's ahead of Bitcoin Cash and it's showing no signs of slowing down.
This year alone, that market cap has surged by a whopping 56%, as the dollar-pegged token minting machine keeps churning them out. The largest market cap increase was on March 31 when over $1.5 billion in USDT tokens flooded the markets.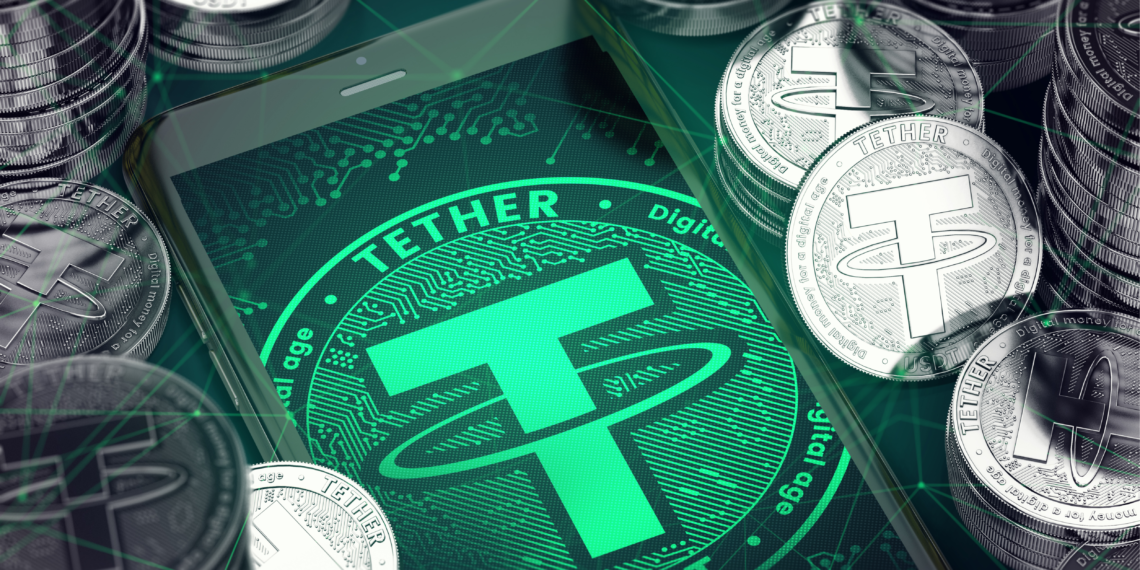 Stablecoin Demand Surging
The first quarter of 2020 was the best ever for stablecoins, with issuance surging to $8 billion, which is more than all of 2019 combined.
It appears that exchanges are the ones hoarding the most Tether as new all-time highs are continually being hit. Glassnode has been reporting the increases, with the most recent high being yesterday at over $1.6 billion.
$USDT Balance on Exchanges (1d MA) just reached an ATH of 1,661,769,830.684 USDT

Previous ATH of 1,661,209,417.084 USDT was observed on 15 April 2020

View metric:https://t.co/Hpeb0LFt3p pic.twitter.com/Cf3rInpQ5h

— glassnode alerts (@glassnodealerts) April 16, 2020
There has been growing concern from the crypto community, both about the nature of Tether and its backing and about the premise of centralized exchanges hoarding so much of it.
On the positive side, the big stash on Binance could be a precursor for entry into decentralized crypto assets such as Bitcoin and Ethereum, which would be bullish for the industry overall.
Another possibility is an increase in demand for Tether in China where capital flow and crypto restrictions are still in place. Traders and investors there may desire more exposure to the dollar as their economy shrinks at its fastest rate since records began. [Reuters]
Ethereum Transfer Value Beats Bitcoin
One outcome from this surge in stablecoin issuance is a record transfer value on the Ethereum network. Research firm Messari noted that between Ether and ERC-20 stablecoins, the Ethereum network now transfers the same amount of value as Bitcoin.
Additionally, stablecoins currently make-up as much as 80% of that value and are set to increase along with demand — if the trend continues.
Value transfer on Ethereum just reached parity with Bitcoin.

This is a story of the explosion of stablecoins in Q1 2020.

— Ryan Watkins (@RyanWatkins_) April 15, 2020
The trend could be considered bullish for Ethereum, which is evolving into the dominant value transfer layer in the crypto ecosystem.
The post Tether Keeps Minting, Exchanges Hoarding as Stablecoin Demand Surges appeared first on BeInCrypto.
Source: Be In Crypto