The Stratis (STRAT) price is trading inside a significant resistance area, with the next move likely to be a retracement.
However, it seems that STRAT has already begun a long-term bullish trend. A breakout above this resistance area would confirm the idea.
Current Breakout
The Stratis price has been following a descending resistance line since December 19, 2019, when it reached a high of 5955 satoshis.
The price was finally successful in breaking out above the line on June 13, doing so on considerable volume. Since then, STRAT has been increasing and has moved above the 50 and 200-day moving averages (MA), which are in the process of making a bullish cross.
The closest resistance area is found at 5700 satoshis, a level that the price has twice reached and declined afterward. The second attempt created a very long upper wick.
This is a sign of selling pressure, and the wick has possibly created a double top pattern, which is basically a bearish reversal, so a decline is expected.
If that happens, the closest support area is found at 4450 satoshis, coinciding with the 200-day MA. If this area holds, STRAT should make another attempt at breaking out above the current resistance.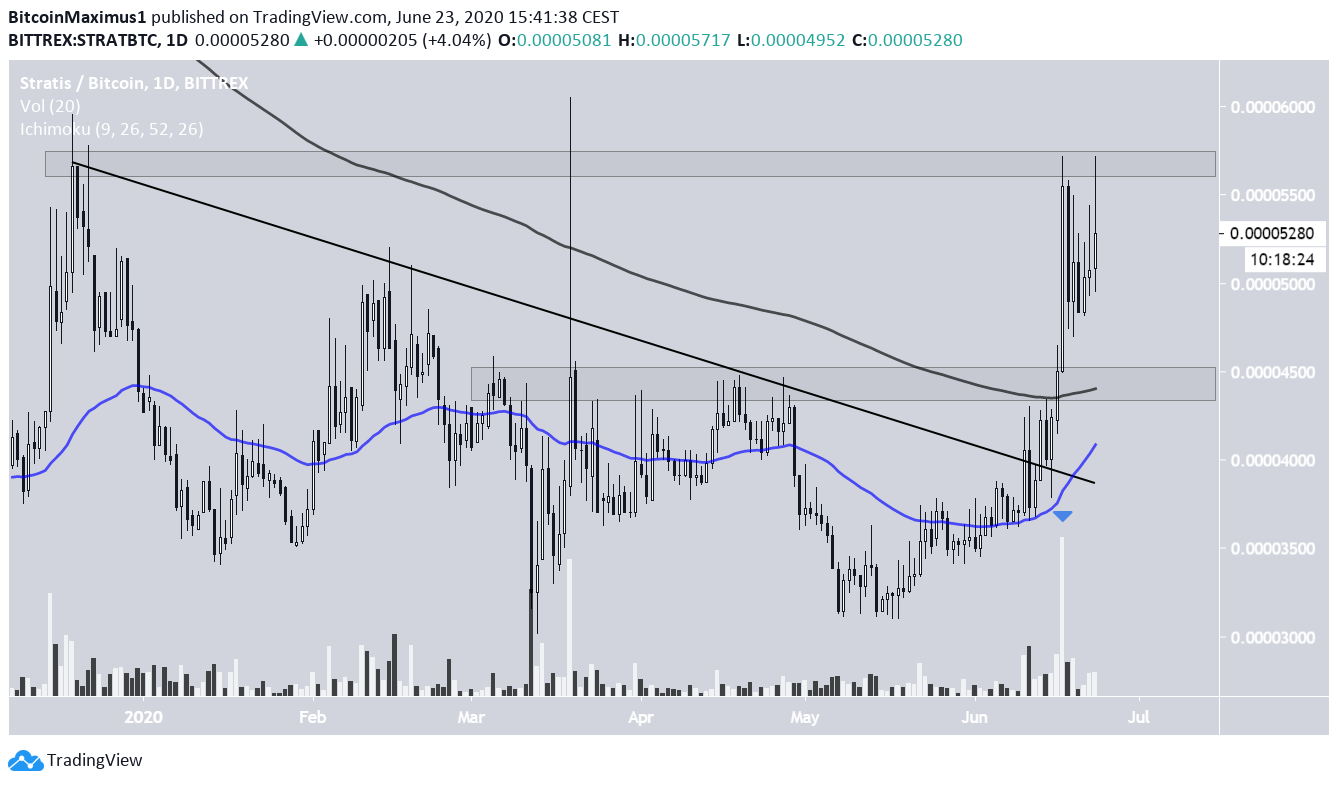 Long-Term Movement
While the daily chart shows that the price is trading inside resistance, the long-term outlook is not bearish. Cryptocurrency trader @TradingTank explains that if Stratis breaks out from its range highs, the upside targets could be extremely profitable.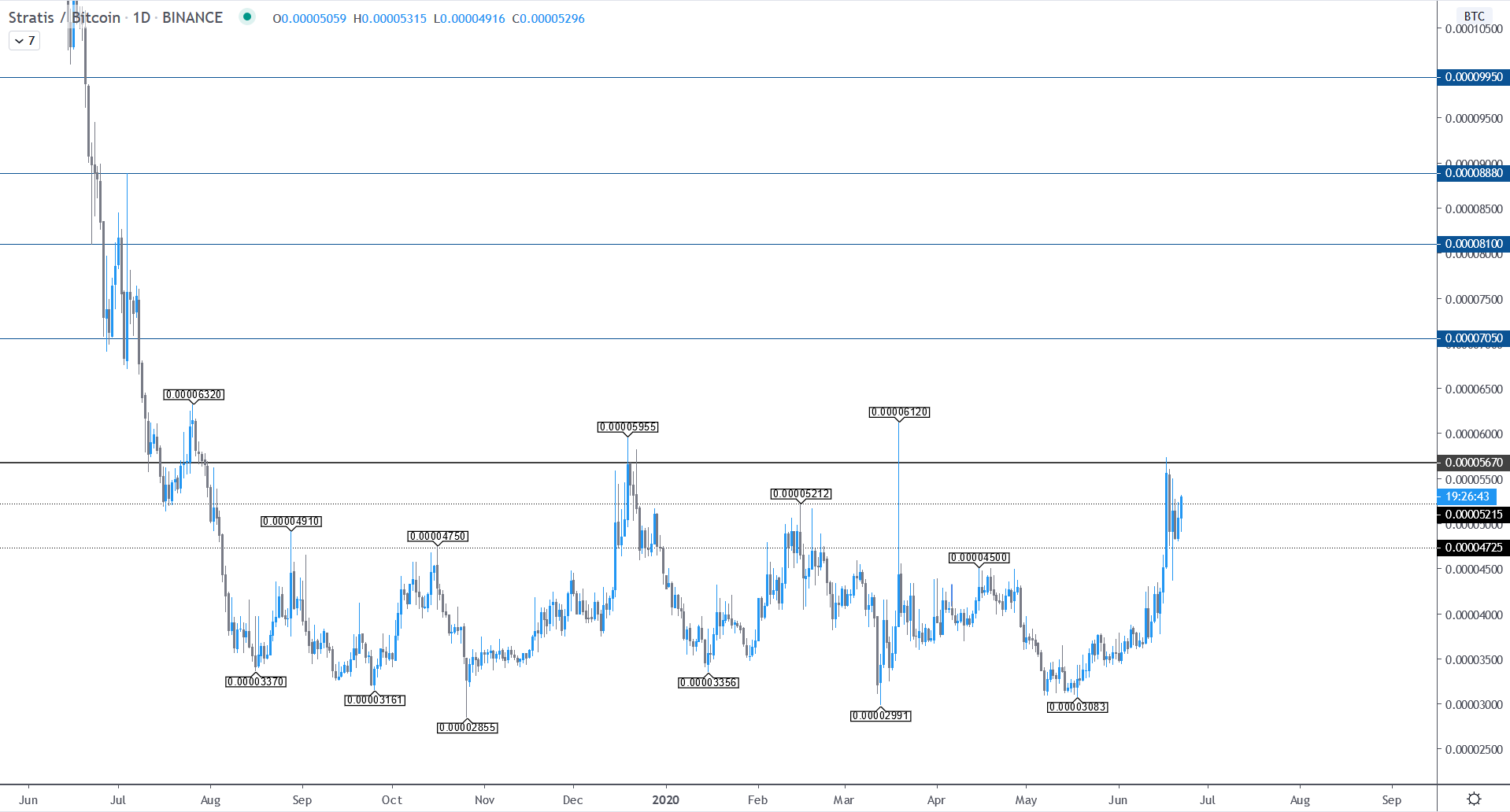 Indeed, when looking at the weekly chart, we can see that there's virtually no resistance until 12,000 satoshis, which is more than 100% from the current price. After that, the next resistance area is found all the way up at 22,000 satoshis.
The weekly RSI has crossed above 50, a sign that the price has likely begun a long-term bullish trend.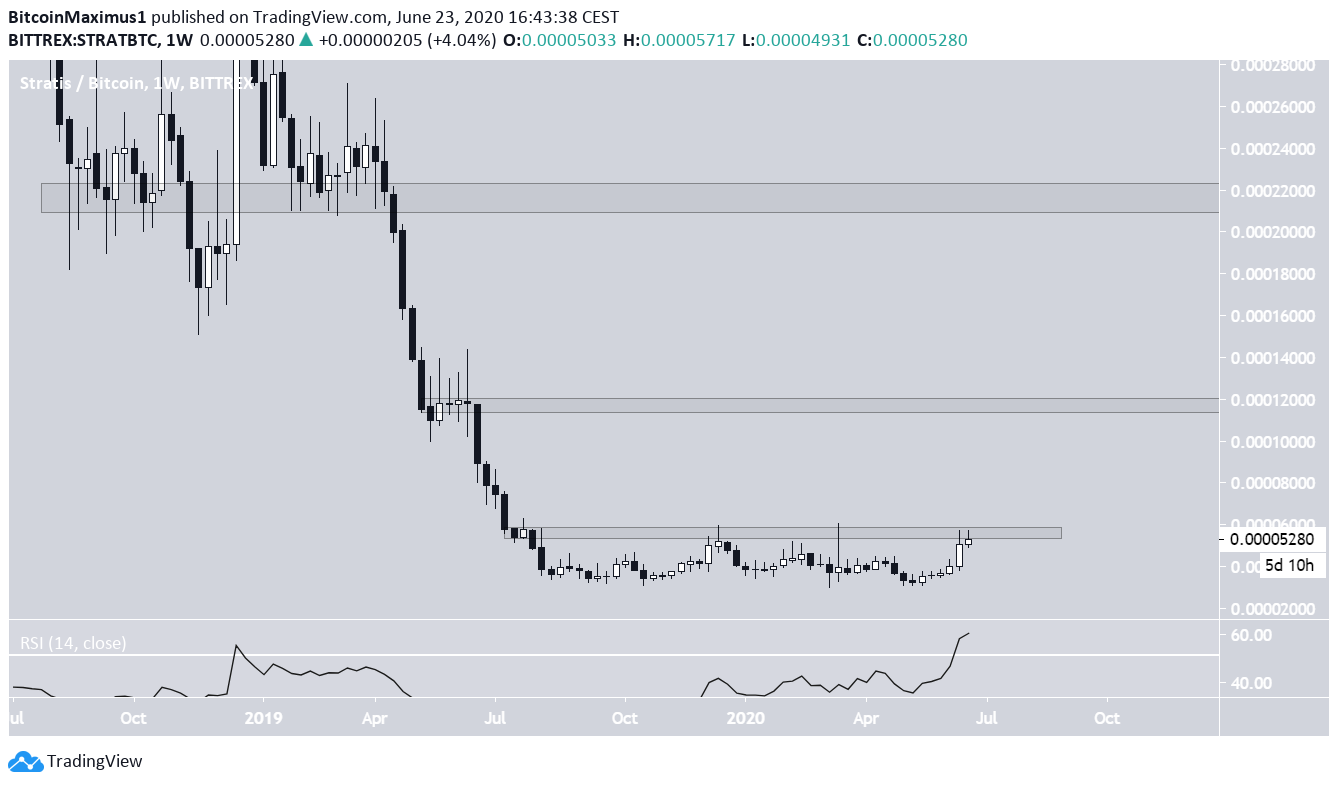 To conclude, after a short/medium-term retracement from the current resistance area, STRAT should continue its long-term upward trend towards the resistance areas outlined above.
The post Stratis Might Have Begun A Long-Term Upward Trend appeared first on BeInCrypto.
Source: Be In Crypto