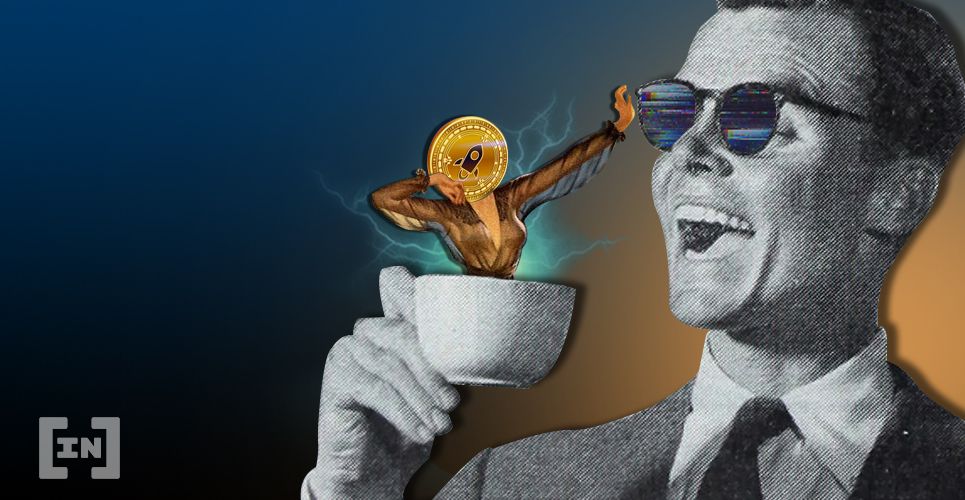 The Stellar (XLM) price has been declining since reaching a high of $0.076 on June 4.
However, on June 27, the price bounced inside a vital support area and has been increasing since.
Ascending Support Line
The XLM price had been increasing alongside an ascending support line since the March 13 bottom. The price broke down from this support line on June 14 and has been declining since.
However, on June 27, the price bounced on the $0.062 support area and reclaimed the 200-day moving average (MA) shortly after, which now provides support. The closest resistance area is at $0.077.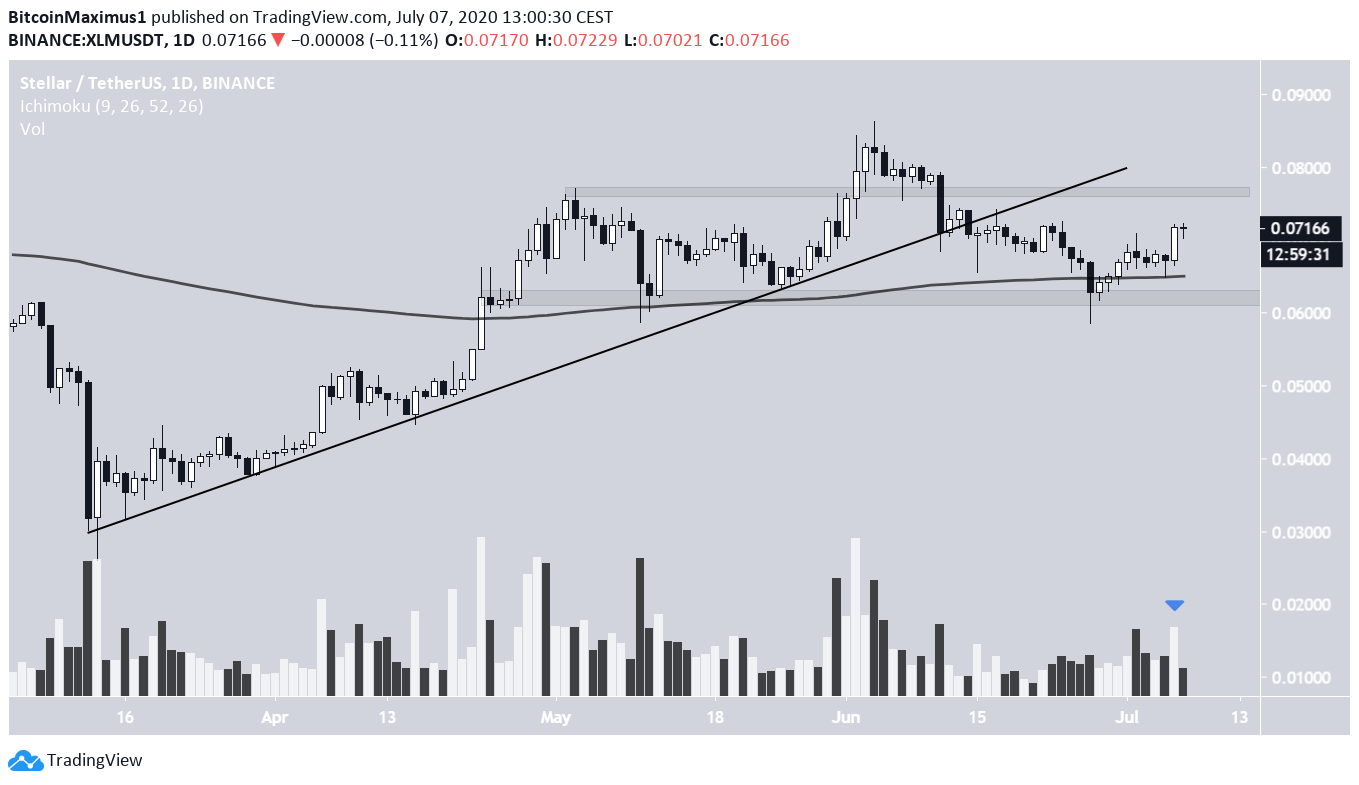 It's worth noting that the $0.077 resistance area has been in place since August 2019. It won't be easy to break through. So far, it has rejected the price four times, and each rejection has caused a lower low.
Since volume has been declining from the last two attempts, the current sign is of weakness.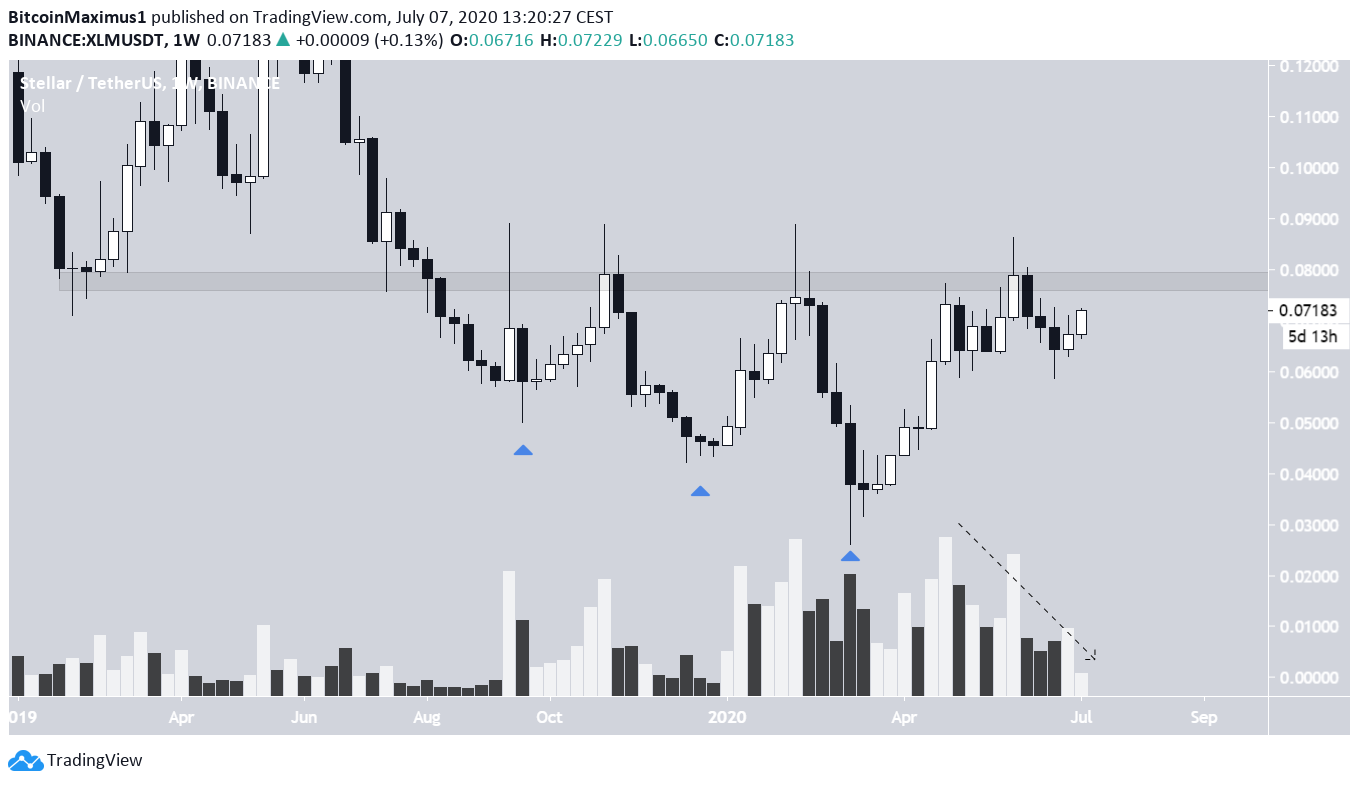 Short-Term Movement
In the short-term, the price has broken out from a descending resistance line. The previous bounce at the $0.062 support area seems to have been the end of a five-wave Elliott formation, after which an A-B-C upward correction began.
The most likely target for this correction would be another touch of the $0.077 resistance area before the price moves downwards. The resistance area will also soon coincide with the resistance line of the current rising parallel channel.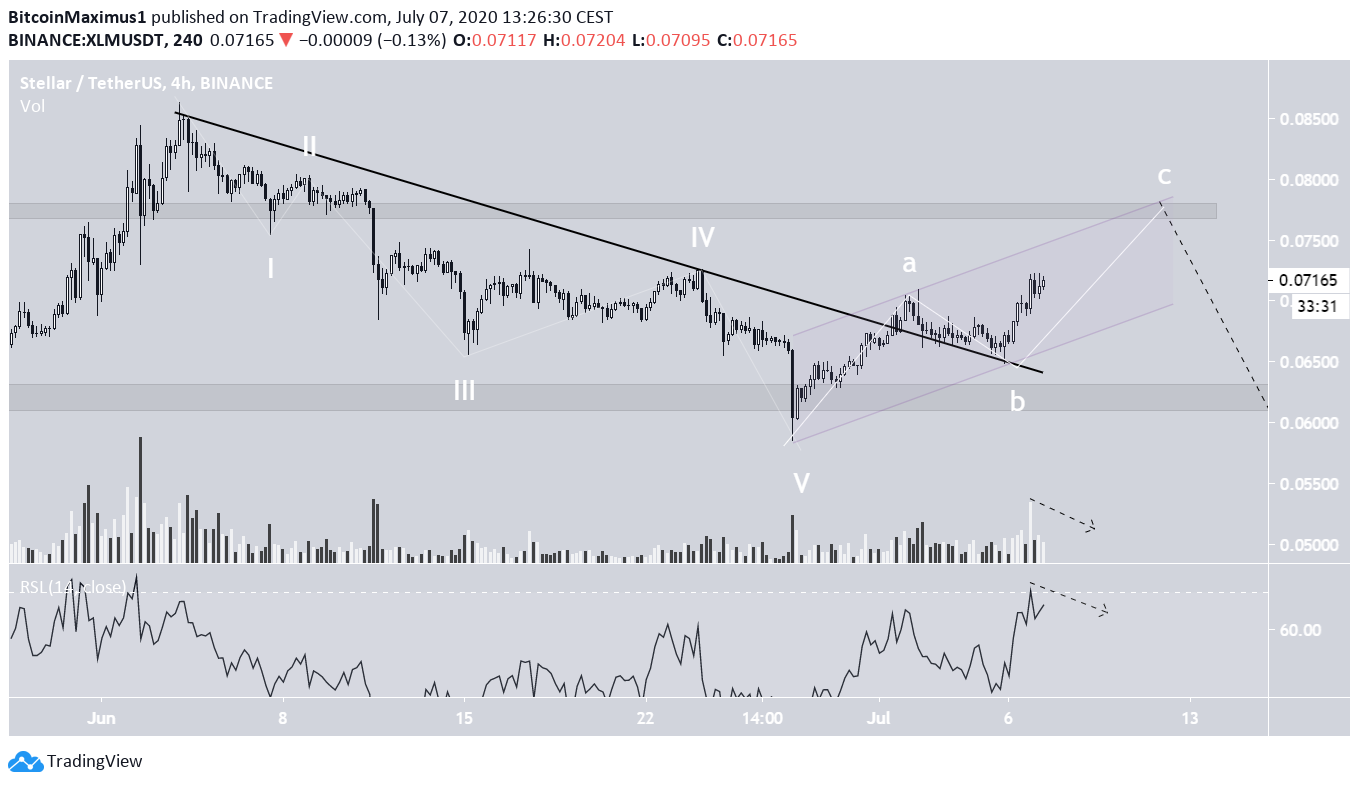 Wave Count
Cryptocurrency trader @Raintrader14 outlined an XLM chart, stating that the price has likely finished the correction, and is now heading towards $0.14. He suggests that the price has just completed an A-B-C correction, and the price will soon begin a new impulsive wave.
The formation is quite unusual, however, since the B wave is considerably above the prior fifth wave.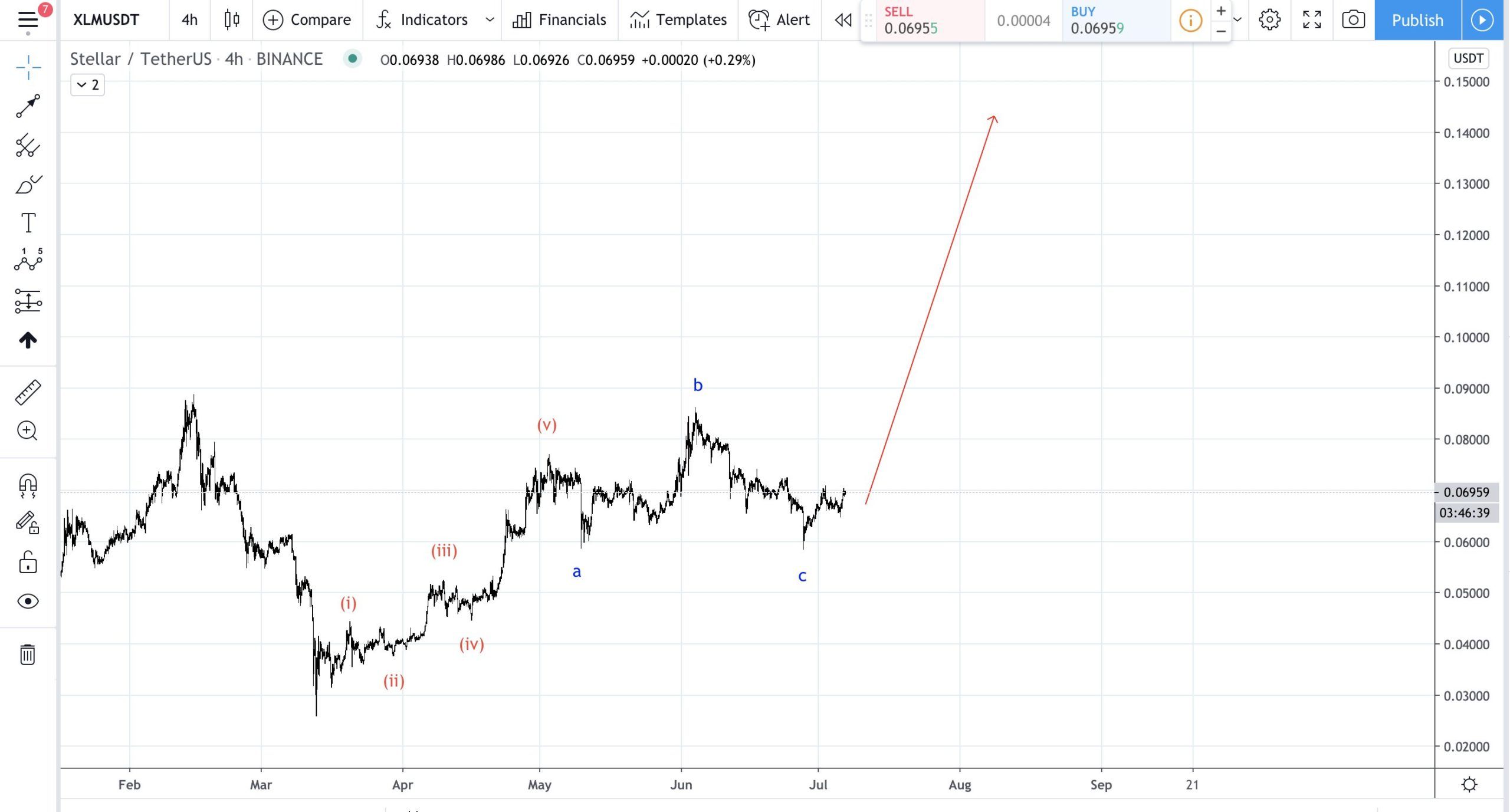 Looking closer at the movement since the March 13 bottom, it seems more likely that the five-wave formation was completed on June 4. Therefore, the price is most likely in the B wave of an A-B-C correction.
The C wave is expected to end near $0.05, after which the price could continue moving upwards.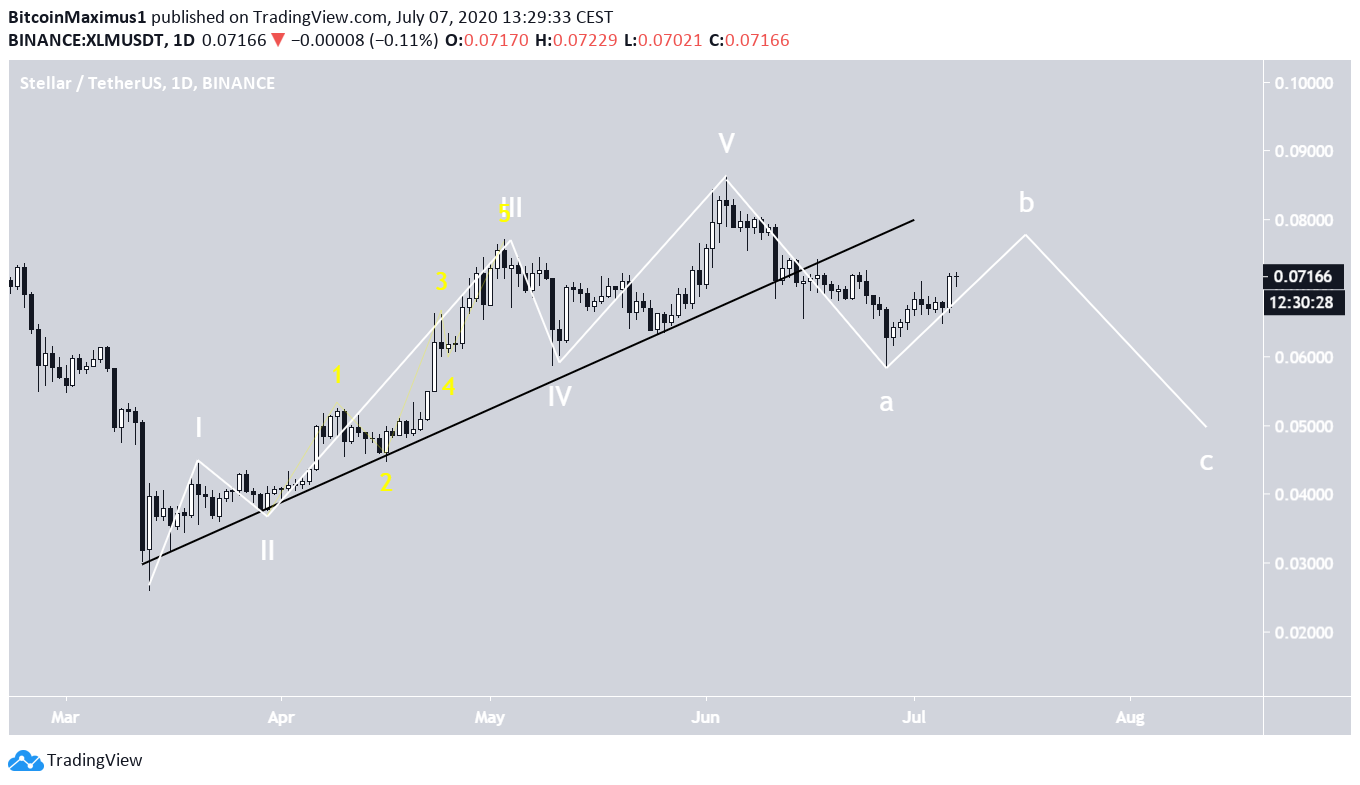 To conclude, the XLM price seems to have begun a short-term upward move towards the resistance area at $0.077. After reaching this area, the price should decrease.
The post Stellar (XLM) Bounces At Support, Heads Towards The Range High appeared first on BeInCrypto.
Source: Be In Crypto