Steem network to seize million from its own users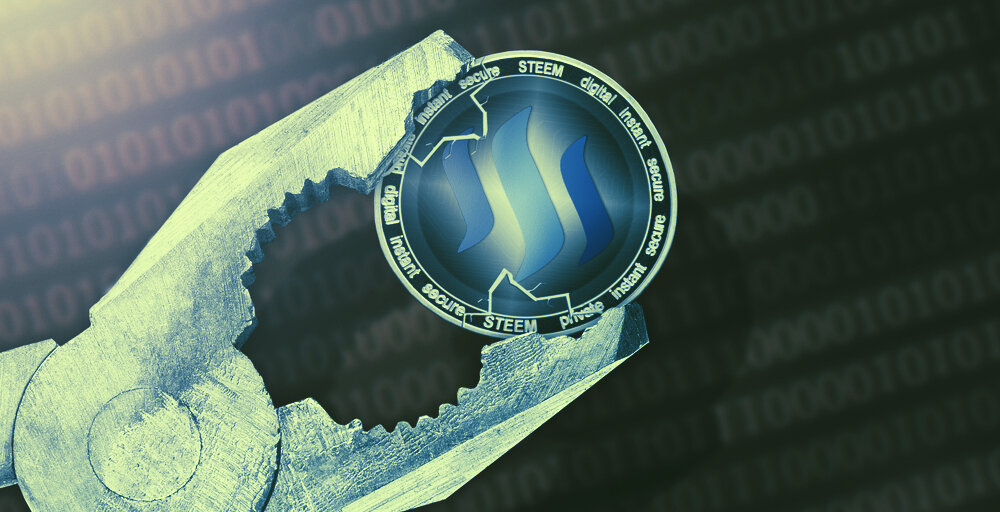 Several users of the Steemit (STEEM) blockchain application are going to lose 23.6 million STEEM, worth $5 million, in an upcoming hardfork scheduled for May 20.
In December 2019, Tron CEO Justin Sun bought the Steemit blogging platform, and in February 2020, he controversially took over the Steem blockchain platform itself. The upgrade will penalize those who opposed his hostile takeover.
A major Steem stakeholder who's set to lose his funds in the upgrade, Dan Hensley, told Decrypt, "If Justin thinks he will get away with this he has messed with the wrong person."
Since the article was published, Sun tweeted, "First of all, both Steemit Inc. and I are not involved in this hard fork. However, I do have sympathy for current Steem witnesses and can see where they are coming from. The Hive witnesses took their assets away from them by force, causing huge losses to them."
"I am not involved in this decision in any way, but as a member of the Steem community, I am entitled to my own opinions. Since Hive took the assets from the Steem witnesses, vitalik & the misleading media have been 100% supportive of it," he added.

Shouldn't every #Ethereum user just be moving to #TRON at this point?

— Justin Sun (@justinsuntron) May 19, 2020
He was referring to Ethereum co-founder Vitalik Buterin, who had tweeted, "Shouldn't every steem user just be moving to hive at this point?"
Steem hardfork will seize $5 million
Steem is a blockchain, while Steemit is a blogging application that runs on top. Sun bought the application but also used a large supply of Steem coins and the power of other exchanges to take over the blockchain platform too. When this happened, Steem's diehard community built their own blockchain to escape to, called Hive.
According to current Steemit witness group Triple A, as reported in Joindy, the May 20 hardfork 0.23 will seize those accounts which it deems to pose a "direct threat" to the Steem blockchain.
Triple A told Joindy: "Account seizures are scheduled for accounts that pose a direct threat to the Steem blockchain or seize the legitimate assets of Steem holders. This was included as judged to be an indispensable measure to improve the network stability and user environment of Steem."
Witnesses on #Steem are preparing a hardfork 23 that will go live in the next 3 days. The code is NOT available for review.

I have contacted exchanges to warn them and ask what the code changes involved. Appears the powerdown time will be reduced from 13 weeks to 4 weeks

— Andrew Chaney (@netuoso) May 17, 2020
The Steem blockchain is run using a delegated-proof-of-stake (DPoS) model where users choose who they want to help keep the network running, by delegating their own coins to what's known as a witness. If enough people support a witness, they are able to create new blocks in the blockchain and upgrade the network.
On May 18, the following screenshot was reportedly leaked from someone working inside Steem. It shows a list of accounts that will be liquidated (banned and have their funds removed) in the upcoming upgrade. Among those names are some of the original Steem witnesses, from before Sun took over the network.
Today the code was released and it does, in fact, include these names.
Triple A claims the accounts up for seizure are those belonging to people who were, "Publicly attacking users, collecting personal information, threatening murder." They also accuse them of spreading fake news, and damaging network stability.
Steem witnesses are angry
But many in the Steem community refute those claims, and see them as part of a whitewashing PR effort by Justin Sun and friends.
Decrypt spoke to another of the names on the list, "TheMarkyMark"—a former top witness on Steem, and the last to be voted in by the community prior to Sun's takeover. He said the names on those lists are essentially those who dared oppose Sun's takeover. He added that the current Steem witnesses are angry that the recent Hive hardfork excluded them from gaining free tokens.
The HardFork 23 for steem has been officially announced. Here's the list of accounts that will be nullified. They accuse all of us of criminal activity, without presenting any proof. My stake is currently worth >80,000€. I bought 500,000 last year. https://t.co/AlaERJFvOp

— Brrrrrresim (@pharesim2) May 19, 2020
"My gut feeling is it's because many of the witnesses are pissed they didn't get free tokens on Hive," said Mark.
In March 2020, when Justin Sun officially acquired Steemit, a group of dissenters came up with a plan to start afresh on a new blockchain—free from Sun's influence. That blockchain was Hive (HIVE), and it is now ranked 65th by market cap—six places ahead of Steem.
This article has been updated with comments from Justin Sun and tweets between him and Vitalik Buterin.
Original Source: Decrypt Steem network to seize million from its own users