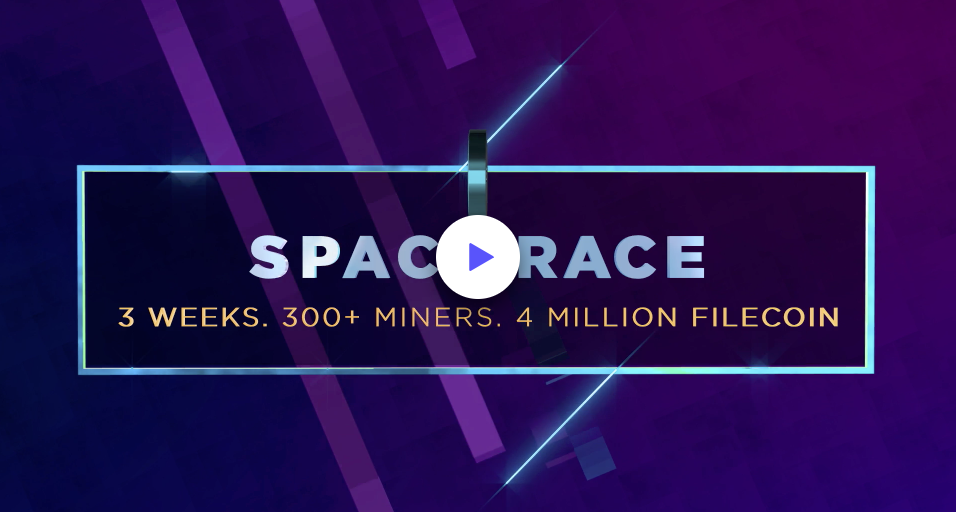 Filecoin's Space Race, the international three-week contest kickstarting the Web 3.0 storage era, is heating up as miners from across six different continents were challenged to quickly handle network upgrades and test potential system outages. 
More than 370 miners have been competing to build space in the decentralized web ahead of Filecoin's (FIL) upcoming mainnet launch.
Since the start of the competition on August 24, miners from around the world have created more than 140 pebibytes (PiB) of storage. In lay terms, that's more than 157 million gigabytes (GB)—roughly 600,000 times more storage than your average laptop—in a matter of weeks. 
IPFSMain, the current storage leader, has contributed more than 20 PiB worth of data. Close behind are 6Block with 19.97PiB and STCloud&Linden with just shy of 18PiB. Whoever manages to stay on top when the competition ends, will scoop up more than 136,000 FIL in potential awards. But things aren't quite as simple as that. 
Survival of the fittest 
To ensure Filecoin's network can withstand the stresses and strains of large scale use, a number of scenarios have been tested including rapid network upgrades, outages of the Drand (distributed randomness) network, and others. All of these activities ensure the robustness of the network and bode well for the health of the Filecoin mainnet.
In episode 2 of our ongoing Space Race coverage—you can find our first episode here—we speak to the miners being put through their paces, and learn about how teams are prioritizing resources to stay in the race. 
Click the video above to watch the episode in full. 
Source: decrypt