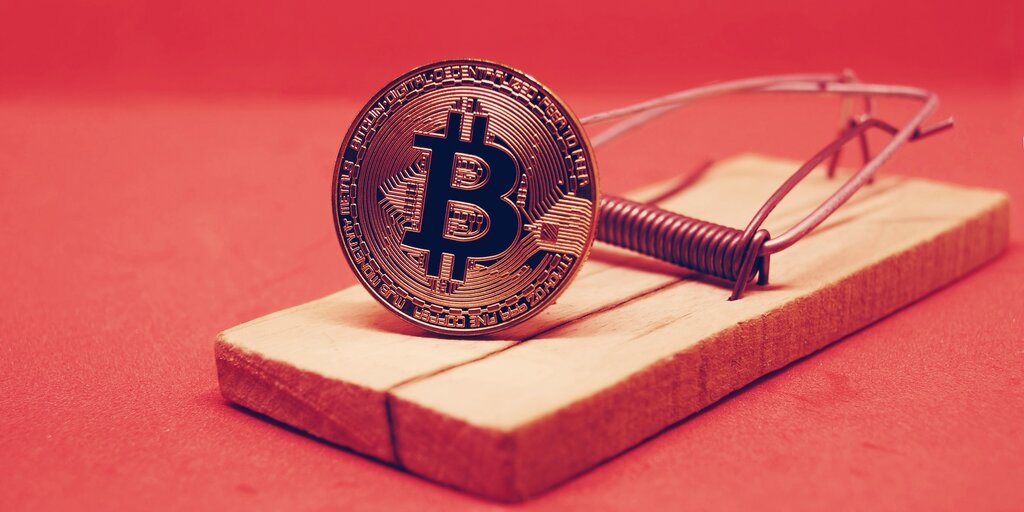 A sophisticated Bitcoin scam that harnesses personal information to target individuals has reportedly laid claim to the data of nearly 250,000 people around the world.
An investigation undertaken by global intelligence firm Group-IB uncovered that the vast majority of victims hail from the UK, with over 147,000 personal records exposed. Australia is cited as the second-worst hit, with the scam claiming the personal information of over 82,000 people in the country.
How the Bitcoin scam works
The scam lures victims in with a text message, promising the chance to make a fortune through a celebrity-endorsed investment scheme. Embedded in the message is a URL bearing the victim's name or phone number. The URL reportedly redirects to a website masquerading as a local news outlet, which differs depending on the victim's region. Consistent across all, however, was the use of fake "celebrity" interviews—fabricated to tout varying crypto "investment" platforms.
Group-IB has discovered thousands of personal records of users from over 20 countries of the world exposed in a targeted multi-stage bitcoin #scam. Read more: https://t.co/dh8AmeaJOR pic.twitter.com/CfEIle0YZ2

— Group-IB (@GroupIB_GIB) June 30, 2020
Clicking any link within the bogus article redirects to various domains, including "Crypto Cash," "Bitcoin Rejoin," "Bitcoin Supreme," and "Banking on Blockchain." Once redirected, the victim is met with a registration form—pre-filled with their details.
In the last stage of the assumed scam, users are asked to "activate their account"— which requires them to pay around 0.03 Bitcoin ($276).
As for how orchestrators managed to obtain the personal data, researchers submit it was either scalped from another fraudulent scheme or bought on the darknet.
Group-IB has since informed the relevant authorities.
A twist on a classic
This, unfortunately, isn't a particularly new phenomenon. The crypto space is crawling with scams decked with sham celebrity testimonials ranging from Bill Gates to the Duke and Duchess of Sussex. This particular scam differs in its sophistication, using a "complex three-stage fraud" to lure potential victims.
Last year, the UK financial watchdog warned of these scams, noting that victims had been duped to the tune of $34 million. This latest one, however, indicates that scammers are upping their game in their efforts to relieve victims of their Bitcoin.
Source: decrypt