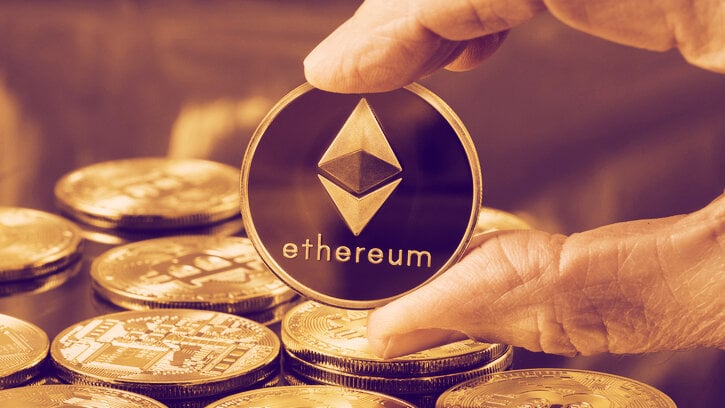 A user of the Ethereum blockchain just paid $2.6 million in transaction fees to send $130 of ETH. That's a fee of two million percent. This is the most anyone has ever paid to transfer an amount of Ethereum.
The transaction, made just hours ago, included a transfer of 0.55 Ethereum to an address provided by cryptocurrency exchange Bithumb, while 10,668 Ethereum was provided as a fee to the miners. The transaction was mined by SparkPool, one of the largest Ethereum mining pools in current operation.
The $2.6 million transaction fee has since been sent to SparkPool's Ethereum address where it distributes funds to its wide array of miners. The mining fee hasn't been handed out yet.
There is little known about the person who sent the transaction, paying such a large fee. Previously their account has sent a number of payments to crypto exchange Bithumb, but that's about it.
Why did the transaction cost so much?
Ethereum users are in complete control of their transaction fees. They can chose how much they want to pay to have a transaction included in a block. The more the pay, the more likely their transaction will be processed quickly. But there's no reason to pay anything more than a few dollars.
There are a number of potential reasons why this excessive fee might have occurred. Arguably the simplest and most likely reason is that this unfortunate individual intended to send $2.6 million in ETH with $100 worth of fees, but accidentally switched the two fields. But there are a few puzzling factors.
For one, the transaction was added to the block first. Generally, transactions are added to blocks in order of their gas price, which would make sense in this case. But the other transactions in the block are not ordered by gas price. This could suggest that the transaction was created by someone at SparkPool and deliberately included in a block.
The other strange factor is that the person who sent the transaction always used a gas price of 60 gwei for its other transactions. Except this time, it changed the gas price to 500 million gwei. This suggests that someone altered it for some unknown reason.
Alex Svanevik, founder of data science DAO D5, told Decrypt, "Given the distribution of gas prices set by this wallet (every single outgoing transaction has a gas price of 60 gwei except this one), I'd say this must have been some manual intervention on an otherwise programmatically controlled wallet."
This isn't the first time SparkPool has mined an unusual transaction like this one. Back in 2019, Cointelegraph reported that the mining pool mined an Ethereum transaction with a $365,000 fee. After some communication between the unfortunate individual and the pool, Sparkpool agreed to return half of the fee. Will that happen again?
Source: decrypt