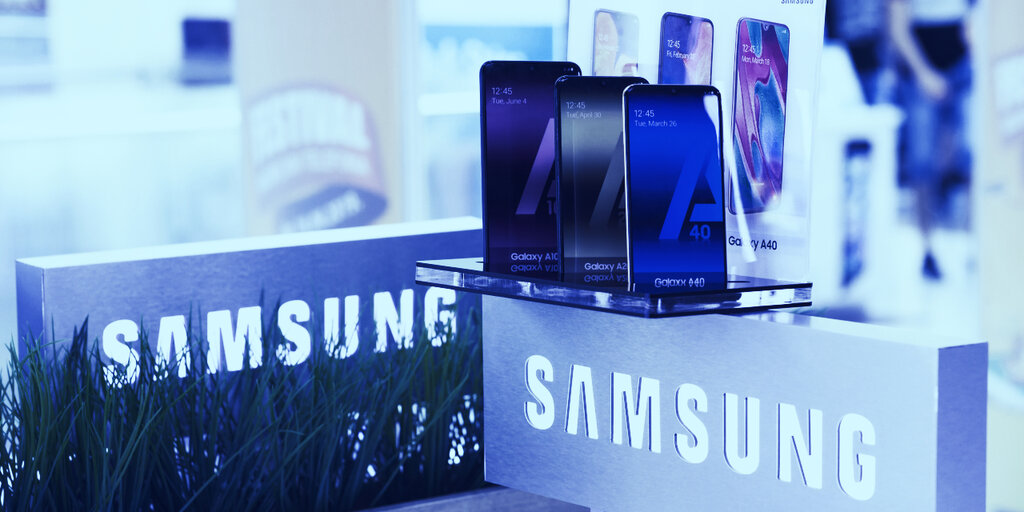 The Stellar Foundation, the non-profit that operates the Stellar network, today announced that Stellar has been integrated into the Samsung Blockchain Keystore.
Stellar is the fifth cryptocurrency network to integrate with the Blockchain Keystore, following Tron, Ethereum, Bitcoin and Klaytn.
The integration means that Stellar users can safely store their private keys on Samsung Galaxy Smartphones, which have a special wallet built into them. 
With the private keys stored on the Samsung Blockchain Keystore, users can sign transactions on Stellar-friendly dapps or crypto wallets that have integrated the store's software development kit. 
Likewise, developers building on the Stellar network can now create blockchain apps and services for the Galaxy phones. 
The Foundation said that "at least" four Stellar-based businesses have committed to making apps for the Keystore: DTSOQ, SatoshiPay, Litemind and Nodle. The Stellar Development Foundation in May invested $550,000 in SatoshiPay. SatoshiPay is a micropayments company that focuses on cross-border transactions. 
We are extremely happy to announce that @StellarOrg has made a strategic investment in SatoshiPay! https://t.co/q4rAr3Fzh2

— SatoshiPay (@SatoshiPay) May 28, 2020
The Samsung Blockchain Keystore is only supported by Samsung Galaxy devices: the Galaxy S20 Series, the disastrous Flip and Fold phones, the giant Galaxy Note 10 Series, and the Galaxy S10 series. 
"Stellar's integration into the Samsung Blockchain Keystore is a significant step for our network," said Denelle Dixon, CEO and Executive Director of the Stellar Development Foundation, in a statement. 
"Samsung provides a key management solution that is user-friendly and drives greater adoption of blockchain technology," she said. 
When Tron's integration was announced, the price of the Justin Sun-rolled cryptocurrency rose by 7%. All eyes on Stellar.
The views and opinions expressed by the author are for informational purposes only and do not constitute financial, investment, or other advice.
Source: decrypt