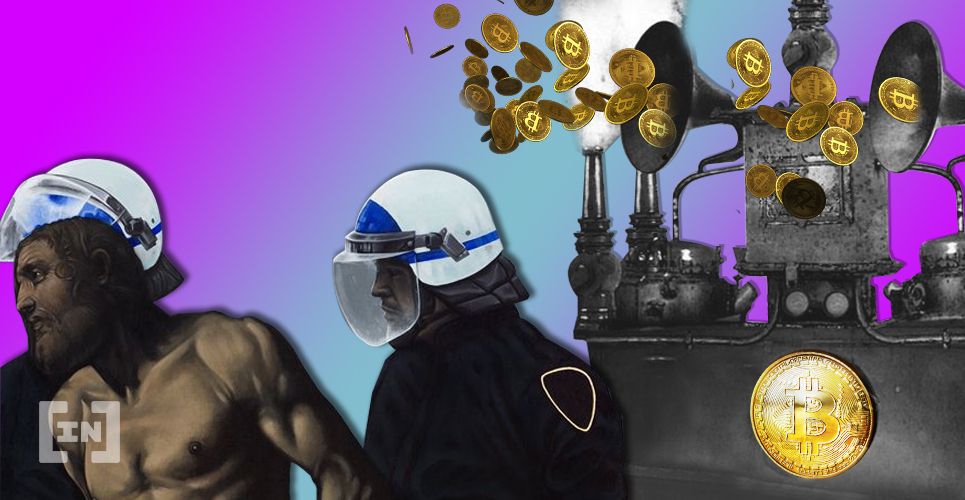 Russia's first cryptocurrency law will go live in 2021 as it approaches its second official review.
One of the most obvious signs of cryptocurrency adoption worldwide is the development of relevant governance laws. In the past, there were very few laws, and the industry was largely ignored by regulatory bodies. Change is, however, taking place in the world's largest country.
According to an announcement dated June 8, 2020, the first Russian cryptocurrency law will be implemented from next year. According to its chief architect, the law is 'approaching the finish line' and will be formally adopted on January 1, 2021. This may usher in a new era for digital assets in Russia.
New Digital Asset Laws Ahead
Anatoly Aksakov (head of the State Duma's financial committee) commented on the Digital Assets Act. According to him, a second reading of the bill is imminent. The process has not always been smooth, though.
There have been some disagreements surrounding the bill, but Aksakov says that these were mostly resolved. A new version of the bill has subsequently been sent to lawmakers for their approval. Aksakov believes that all necessary adjustments and feedback will be completed by next week.
The bill should receive a second review in the current Duma session and, if passed, may take effect from New Years Day 2021. If done, the review will mark two years since the first one took place.
The constant conflict between cryptocurrency businesses and the Central Bank of Russia caused a delay in the process. The Central Bank is not fond of crypto. For now, Aksakov is working around the issue by pushing a digital financial assets bills that deals with stablecoins.
There are plans to introduce a bill that will tackle digital currencies. For now, Aksakov claims that the second bill requires further discussion before there is any hope of it being passed. He expects that lawmakers will reach a consensus on the matter by July or August. Following this, a draft bill could be ready for September.
Russia's Evolving Cryptocurrency Stance
While this new law could mean progress for the cryptocurrency industry in Russia, it hasn't always been very welcoming. In September 2017, the Central Bank issued an information letter warning citizens about the risks of cryptocurrency transactions. The letter claimed that cryptocurrencies were issued by anonymous individuals.
By using crypto, the letter said, people were exposing themselves to various crimes such as money laundering and terrorism. As such, it categorized cryptocurrency-related activities like issuance, transfer, and ICO launches as high-risk.
The Central Bank argued that cryptocurrency is not yet valid for trading and settlement in Russia. Russian President Vladimir Putin does, however, see some potential within the industry. In October 2017, a report surfaced that the President had ordered the creation of the CryptoRuble.
Minister of Communications and Mass Media, Nikolay Nikiforov, stated that Putin had also ordered that unnecessary roadblocks not be put in place to hinder the industry.
Changing Times?
The CryptoRuble has yet to see the light of day. In fact, some anti-crypto regulations have taken root within Russia. In May 2020, a draft bill was submitted to the Russian parliament, which, if passed, would criminalize the use of Bitcoin for financial transactions.
As per the proposed law, a penalty of seven years in prison and a fine of up to $7,000 would be placed on anyone who violated this law. Furthermore, they'd receive penalties for buying cryptocurrency using fiat or when making transfers to accounts opened with Russian banks.
Companies using digital currencies without prior approval would be fined up to $28,000.
If this video is real, it highlights just how well understood Bitcoin is by the world's most powerful people.

The next reserve currency won't be controlled by a nation state. pic.twitter.com/hsay8EhhZV

— Pomp (@APompliano) April 28, 2020
Many still believe that the tide is changing. Morgan Creek co-founder Anthony Pompliano shared the above tweet in April 2020. It showed President Putin answering questions about cryptocurrency on television.
Pompliano, who claims that the next world reserve currency will not be created by a nation-state, points out Putin's apparent knowledge of the inner workings of cryptocurrency.
The post Russia's First Cryptocurrency Law to Be Implemented in 2021 appeared first on BeInCrypto.
Source: Be In Crypto