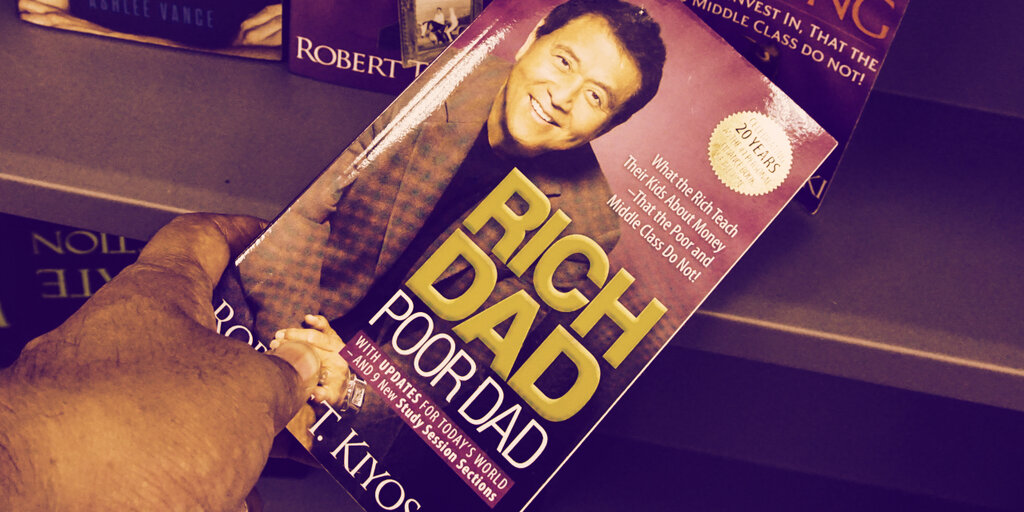 If the gold market is too rich for your blood, you may want to consider silver or Bitcoin, according to Robert Kiyosaki, author of the best-selling book "Rich Dad Poor Dad."
Dennis Gartman respected gold bull is out of gold. Thinks gold price has peaked. I agree. Silver still around $25 Oz. $50 next? Everyone can afford. If you have money Bitcoin is moving up. I am out of gold loading on silver and Bitcoin. What are you doing? Got silver and Bitcoin?

— therealkiyosaki (@theRealKiyosaki) July 28, 2020
Kiyosaki's comments on Twitter were a response to an interview that Dennis Gartman, a well-known gold-loving investor, gave to Bloomberg earlier today. Gartman told Bloomberg that he was "socially distancing" himself from the precious metal because he felt the market was too crowded.
"Too many people all of a sudden are involved in the gold market," he said. "There's only one position everybody has and that's long […] people have to be taken out of that trade," Gartman said, adding that he might get excited about gold again if it dropped to as low as $1,775.
Gartman's about-face comes just three months after he said that now was "the time to buy gold." Perhaps his words were too accurate: Trading volume and the price of gold are rising, and traders are swapping their futures contracts for physical gold at a frantic pace, increasing fears of a potential market imbalance.
But if gold can't save us from the current economic crisis, then what can? Kiyosaki offered some alternative hedging options:
"Silver [is] still around $25 Oz. $50 next? Everyone can afford [that]. If you have money, Bitcoin is moving up. I am out of gold [and] loading on Silver and Bitcoin," he tweeted.
Renowned gold bug (and Bitcoin skeptic) Peter Schiff chimed in response to Kiyosaki by suggesting that Gartman "was never really in gold." Investors should, instead, sell their Bitcoin into "this sucker's rally," he tweeted.
Robert don't you realize that Dennis Gartman is a contrarian indicator? Also, I don't think he was ever really in gold. You can't get out of what you never got into in the first place. So, keep your #gold, keep buying #silver, and sell your #Bitcoin into this sucker's rally.

— Peter Schiff (@PeterSchiff) July 28, 2020
Kiyosaki's recommendation to buy silver as well as Bitcoin is notable, however, given recent reports that silver traders are more interested in accumulating the metal than speculating on prices, which cuts against the grain.
In other words, Bitcoin may have a comparative advantage, considering the reasons that led Gartman to exit the gold market. A digital asset with a flourishing market could be an enticing option to diversify risks.
And as for gold, if investors are finding it difficult to trade and store the metal, you can always do it on the blockchain.
The views and opinions expressed by the author are for informational purposes only and do not constitute financial, investment, or other advice.
Source: decrypt