Remote working is fine—until the Internet goes down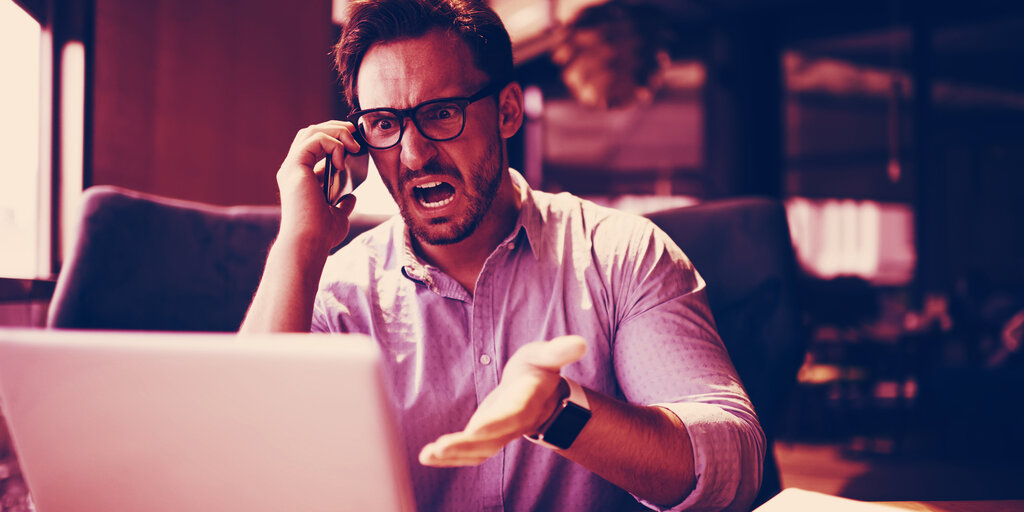 Today, almost 35,000 customers of the UK Internet service providers TalkTalk, BT and Post Office, encountered severe issues with their broadband.
The Internet connection tracking website DownDetector shows a spike of Internet outages this morning, primarily TalkTalk customers. The issues were most concentrated in areas around Brighton, Manchester and Birmingham.
A TalkTalk spokesperson confirmed to The Sun that the company was "aware that some customers were unable to access certain websites" today.
Just a few months ago, Internet outages were a minor annoyance, not a major issue. Yet today, with an unprecedented number of users working from home due to coronavirus lockdowns across the world, access to the Internet has become much more important.
Crypto is a pioneer of decentralized work
Companies working in the cryptocurrency and blockchain-related spheres have been at the forefront of decentralization and remote work for quite some time by now. Binance CEO Changpeng Zhao recently said, "This is the beauty of blockchain, right? Where is the Bitcoin office? Bitcoin doesn't have an office. We have people from around 50 places in the world."
He also added that offices, entities, headquarters and bank accounts "don't have to exist for blockchain companies," although this is disputed.

Earlier this year, crypto exchange Bitfinex also stated that "being true to the ideals of decentralization can help businesses fight coronavirus," calling for the adoption of remote working models as a way of adapting to the global pandemic.
"We are resilient in these very challenging times. Being already set up and trained to work remotely, our personnel's productivity hasn't been affected by COVID-19. […] It helps us keep a sense of normalcy in this uncertain and volatile climate that we have never experienced before," said Claudia Lagorio, COO at Bitfinex.
But with the Internet coming under more strain—even Netflix has had to dial down its quality—such companies will find it harder to operate. And worse, the very thing they're building, could be at threat.
Could Internet failure kill Bitcoin?
Since the Bitcoin network is operated over the Internet, widespread outages could pose an issue. However, tech entrepreneur, author and Bitcoin proponent Andreas Antonopoulos faced these issues in a recent podcast.
While decentralized communities are not immune to potential outages (caused by natural disasters, for example) they are far better prepared to restore their infrastructures, he argued. He pointed out that crypto companies are incentivized more than anyone to quickly recover, since their operations and profits heavily depend on the network connectivity.
"Bitcoin would be one of the first things to come back," he continued, adding that decentralized communities of users, miners and node operators have many incentives to rebuild their local infrastructures in a timely fashion.
At the same time, banks and existing financial systems would suffer a much more severe impact, Antonopoulos added.
Suddenly, it feels like Elon Musk's project Starlink, a satellite constellation that SpaceX is constructing to provide Internet access around the whole world, could really come in handy.
Original Source: Decrypt Remote working is fine—until the Internet goes down