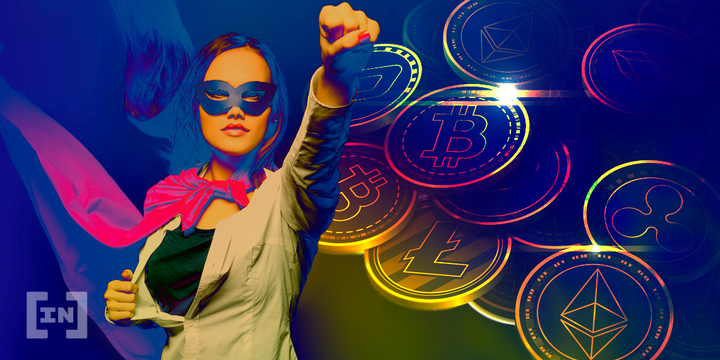 Much like the rest of the tech sector worldwide, the blockchain and cryptocurrency industries have also been predominantly led by men right since their inception. The disparity in involvement by gender is just too big not to notice.
For perspective, female representation in the broader Bitcoin community stood at just 5% in 2018. Today, that figure has gone up to nearly 12.8%, according to recent data from CoinDance. So, in a way, things are quietly improving, albeit, not at the pace you would hope for.
However, there is one positive aspect that these otherwise-depressing stats don't seem to highlight much. It is the emergence of a new wave of female trailblazers who have been spearheading innovation and growth of the industry just as competently as their male counterparts.
On this International Women's Day, BeInCrypto is paying tribute to these female leaders who have been great role models and mentors for young aspirants — both men and women — looking to make a mark in the blockchain and cryptocurrency space.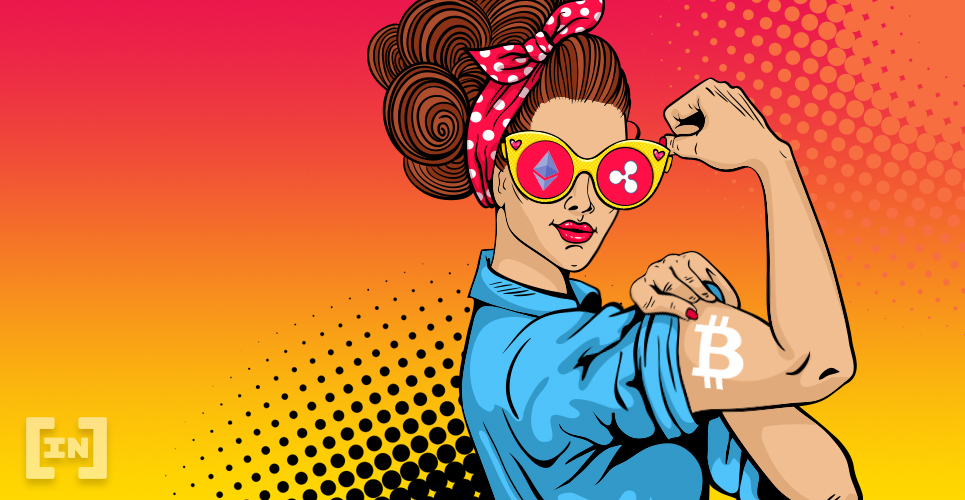 Hester Peirce – The "Crypto Mom"
A distinguished financial lawyer, Hester Peirce is currently also doubling as a commissioner in the U.S. Securities and Exchange Commission (SEC). Proponents of the asset class fondly call her the 'Crypto Mom' — a nickname she has earned fair and square by taking an unapologetic and vocal pro-crypto stand within the SEC, as well as in top policy circles.
Peirce is admired in the community for sticking her neck out against the SEC's controversial call to reject Bitcoin ETFs. She has openly urged U.S. regulators and policymakers to give the cryptocurrency industry enough breathing room so it can flourish.
In her late 40s now, Peirce doesn't have any children of her own, but she is thrilled to be called' Crypto Mom.'
"I always have wanted to be a mother, so acquiring this new title was quite an honor," she stated back in 2018.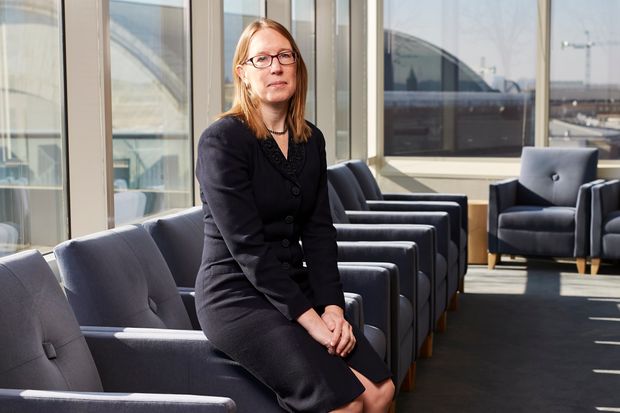 Dr. Sally Eaves – Pioneering Blockchain's Use for Socioeconomic Progress
Known as the 'torchbearer of ethical tech,' Dr. Eaves is an eminent expert specializing in an area where still-nascent but fast-evolving technologies such as AI and blockchain overlap. More specifically, she uses her expertise in the amalgamation of these new emerging technologies for social and economic benefits.
Eaves wears many hats — she is a member of the Forbes Technology Council, a Chief Technology Officer, a practicing professor of FinTech, as well as a founder and global strategic advisor.
She is also the recipient of several UN awards including IT Woman of the Year Business Role Model Award and the Frontier Award.
Sally Eaves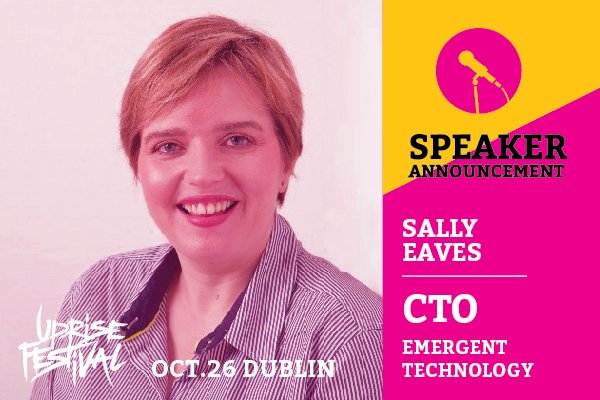 Elizabeth Stark – Paving the Way for Lightning Fast Transactions
Stark is the co-founder and CEO of Lightning Labs, one of the major contributors to the Lightning Network. For those out of the loop, Lightning is a decentralized network designed to facilitate instant and scalable transactions using smart contracts built atop the Bitcoin blockchain.
Stark is also a Fellow at the digital currency policy organization Coin Center. She has previously served various blockchain startups, as well as autonomous driving platform Comma.ai, as an advisor.
She is also one of the founders of StartBitcoin.org, an organization focused on the future of decentralized networks and digital assets.
Ella Zhang – Leading the Pack at Binance Labs
Following a successful stint as a key account manager at Google, Ella took over as head of Binance Labs in April 2018. Binance Labs is a platform dedicated to incubating, empowering, and investing in promising blockchain projects, communities, and entrepreneurs.
She graduated from the University of Electronic Science and Technology of China in 2004 before enrolling in Standford Graduate School of Business to pursue a Masters in Business Administration. She was also the youngest investment director at KPCB, a leading venture capital firm based out of Sand Holl Road.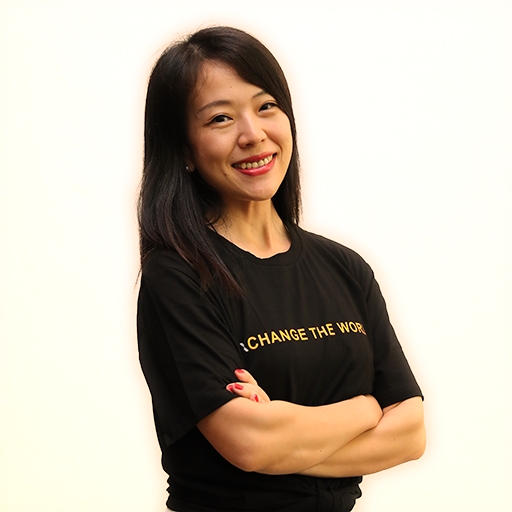 Amber Baldet – Helping Banks Board the Blockchain Bandwagon
With growing awareness about the rich potential blockchain technology holds for the banking and finance sector, the world could sure use more FinTech veterans like Amber Baldet.
On the off chance that the name doesn't ring a bell, Amber has previously served JP Morgan as the head of its blockchain program. She also spearheaded the team that developed Quorum, an Ethereum-powered open-source blockchain platform aimed at enhancing transactions and contract privacy for businesses.
After she parted ways with the bank, Baldet co-found Clovyr, a next-gen startup that helps businesses of all sizes to build, manage, and deploy blockchain solutions.
Amber was also featured in Fortune's '40 Under 40′ list.
Preethi Kasireddy – The Self-Taught Blockchain Engineer
If you're keen on breaking into the cryptocurrency industry as a programmer or engineer but don't know where to start, there can be no better inspiration than Preethi Kasireddy. She taught herself the art of coding and didn't give up until she made it as a blockchain engineer.
Preethi has worked for several multinational giants including Goldman Sachs, Coinbase, and Andreessen Horowitz. She's also a pretty awesome writer and avid blogger. Her writing mainly focuses on technology, coding, and of course, blockchain.
Preethi is also the founder and CEO of TruStory, a platform dedicated to helping users research and validate claims that people make on the internet.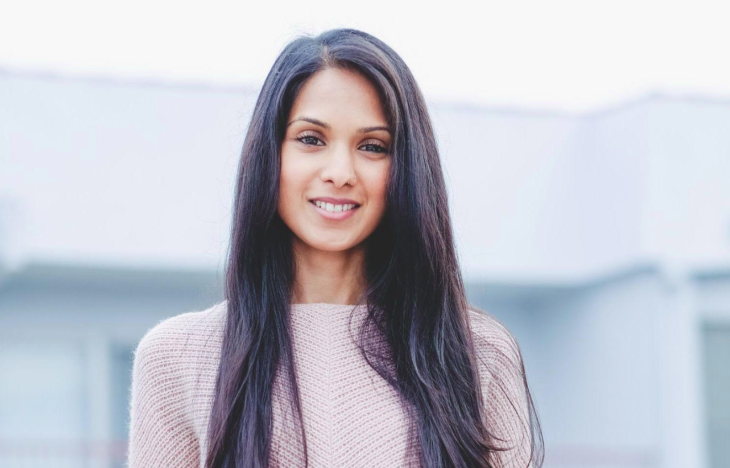 Laura Shin – The Voice Behind "Unchained and Unconfirmed"
With so many speculations, shilling, and rumor-mongering going around, sometimes it is hard to find a trusted source for your daily dose of cryptocurrency-related news. Of course, as a BeInCrypto reader, you don't have to worry about any of that.
However, if you're looking for a quality podcast that fits the bill, Laura Shin's Unchained and Unconfirmed will definitely not disappoint you. Laura is currently one of the most trusted voices in the blockchain and cryptocurrency space.
She focuses on a diverse range of topics in her podcasts and is usually accompanied by renowned influencers, business leaders, and techies in the cryptocurrency industry.
In case the name sounds too familiar, Laura is also a Forbes Senior Editor.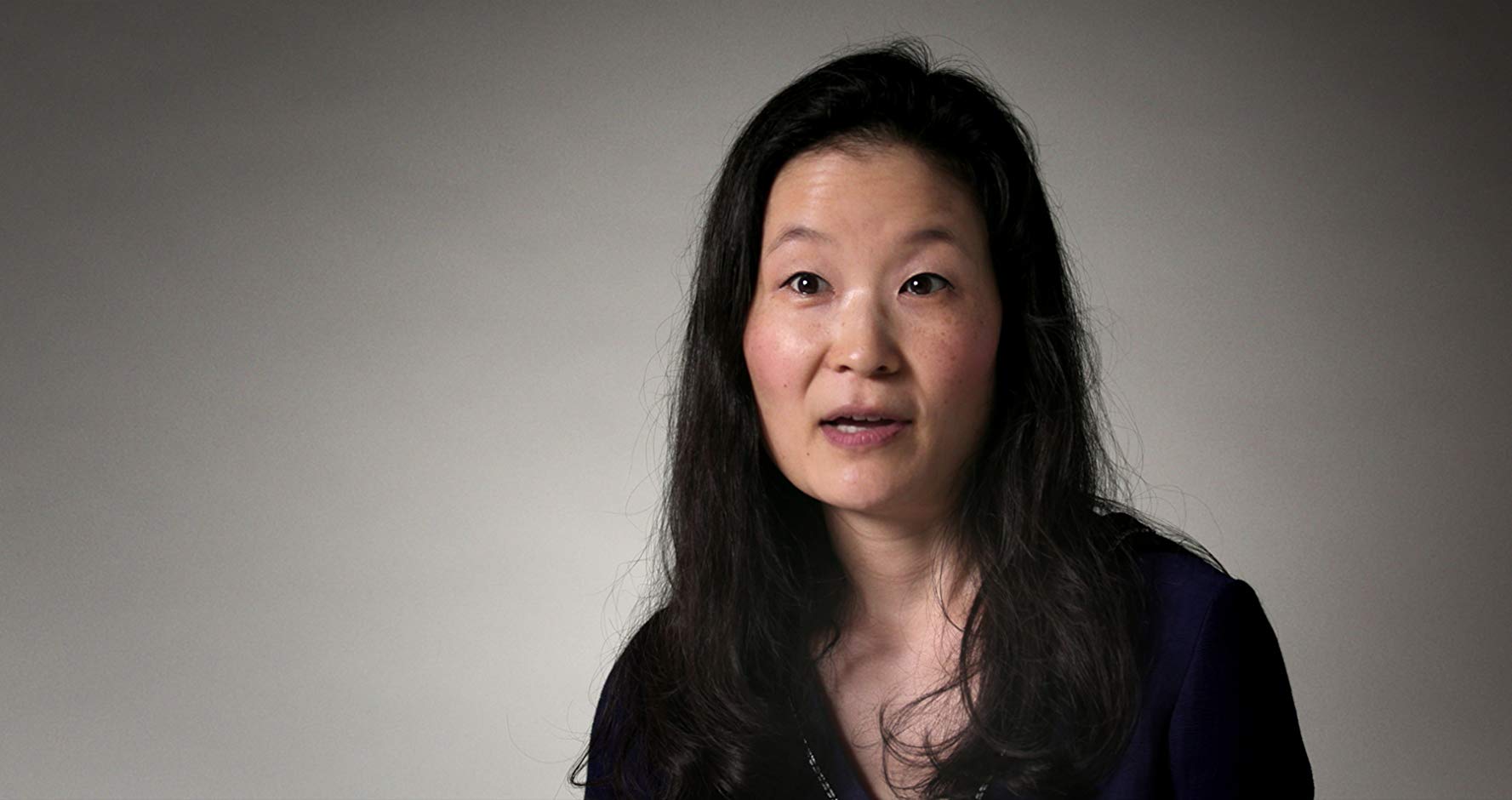 Meltem Demirors – Your Go-To Investment Expert
As a cryptocurrency advisor, investor, and advocate, Meltem Demirors wears many hats. She carries with her a rich and unique blend of experience encompassing both legacy and digital assets.
As an expert in digital assets and blockchain-based finance, Meltem primarily focuses on network development along with portfolio management. She has been doing this since the very early days of the cryptocurrency ecosystem and has built three asset management firms managing more than $4 billion in assets.
To date, more than 150 companies and projects have benefitted from her expertise in the field.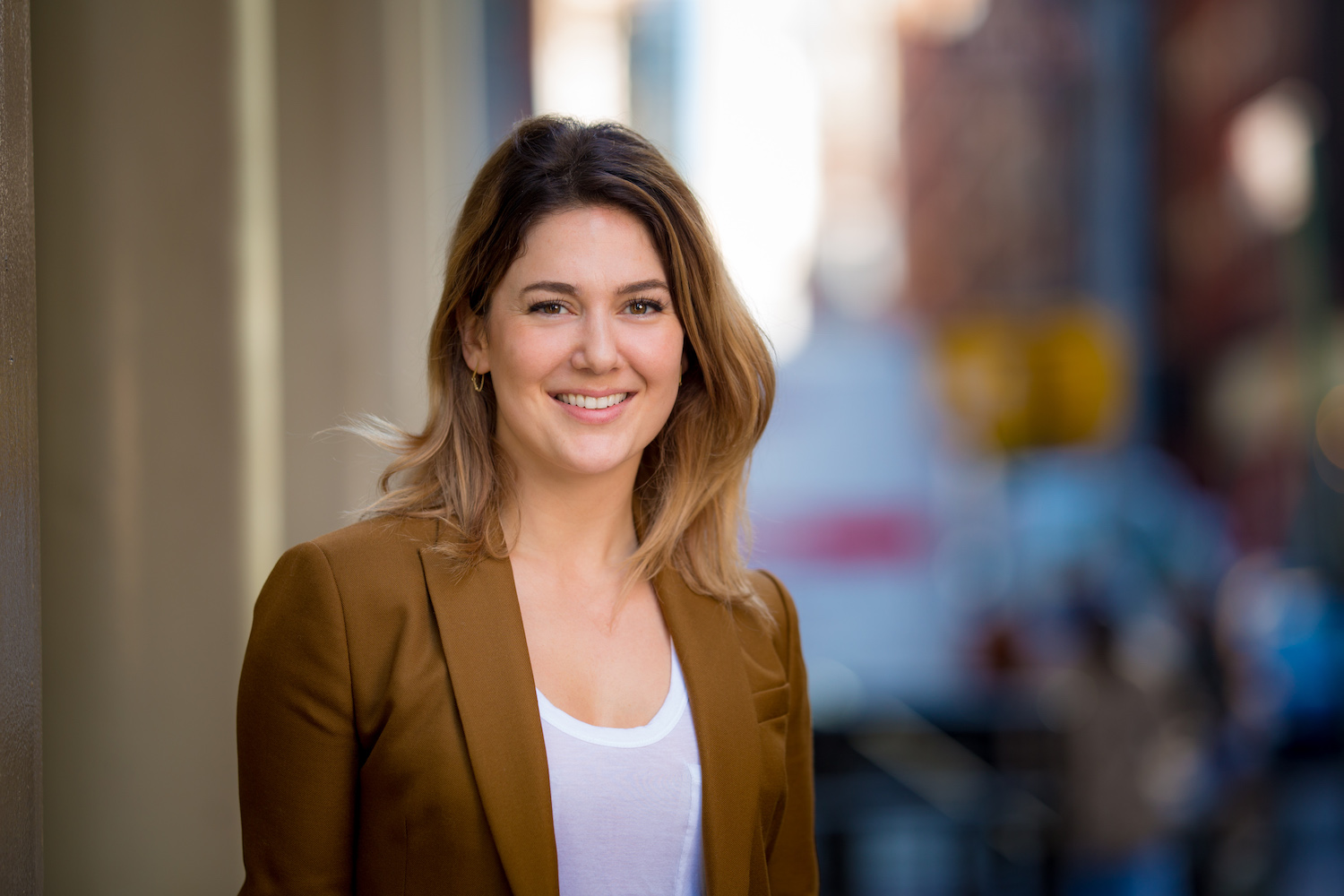 Linda Xie – The Investment Geek and a Self-Made Star
Linda is the co-founder and Managing Director at Scalar Capital, a hedge fund platform specializing in digital assets. Prior to going solo with her own venture, Linda had also worked for Coinbase as a product manager.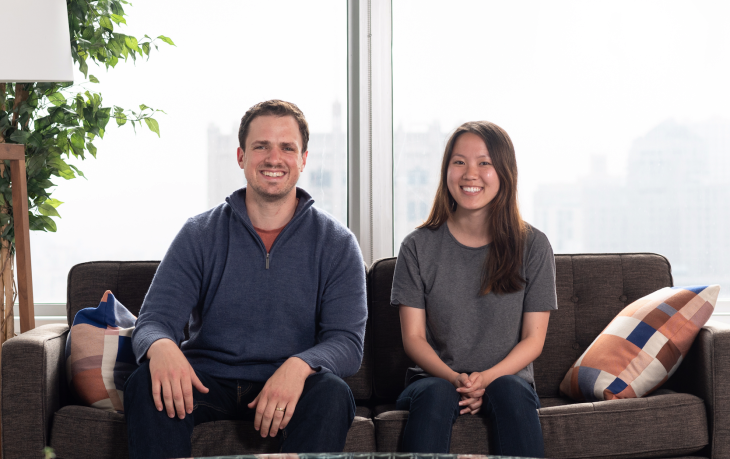 She has years of experience coordinating with law enforcement agencies and regulators on compliance for cryptocurrencies. Her rather successful stint at AIG as a portfolio risk analyst further enriches Scalar Capital's credibility among large institutional investors.
Tiffany Hayden – Making Crypto More Accessible
If you thought you have to know how to code or be an investment expert to make a profound impact on the community, getting to know Tiffany Hayden will instantly cleanse you of those unfounded notions.
Tiffany is a mother, a FinTech enthusiast, and an independent adviser who has been spreading knowledge and awareness about blockchain technology and its offshoots using simple, easy-to-grasp language. She has made cryptocurrency more accessible to the masses, and to that effect, her impact on the broader community has been rather profound.
With a massive fan base on social media behind her, Tiffany has been organizing workshops and other events to educate the masses about the rich potential of decentralized finance.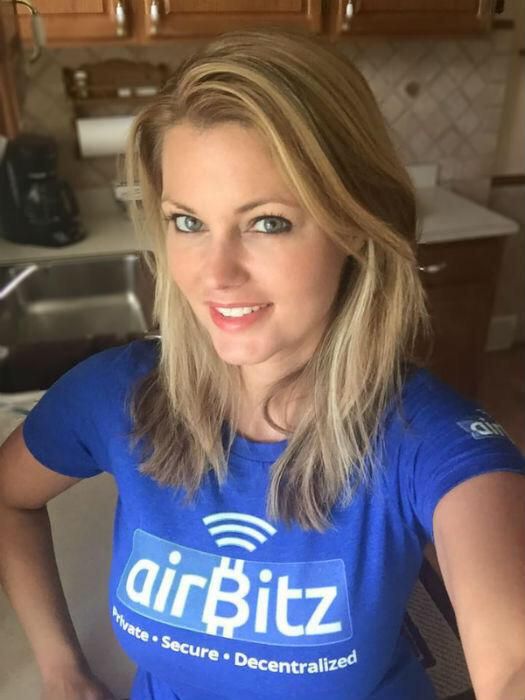 The post Putting the Spotlight on 10 Notable Women in Crypto [Women's Day 2020 Special] appeared first on BeInCrypto.
Source: Be In Crypto