During PayPal's Q4 earnings call, the company's CEO Dan Schulman claimed it's doubling down on crypto.
PayPal noted that its limited crypto trading service has beaten expectations.
"Even with high initial expectations the volume of crypto traded on our platform greatly exceeded our projections," said Schulman. 
PayPal's Q4 investor update presentation proves his statement. According to the data, crypto buyers have been logging into PayPal twice as often and thus, have become more active in general. This greatly contributed to the platform's overall performance with total payment volumes surpassing $277 billion in Q4 2020 alone.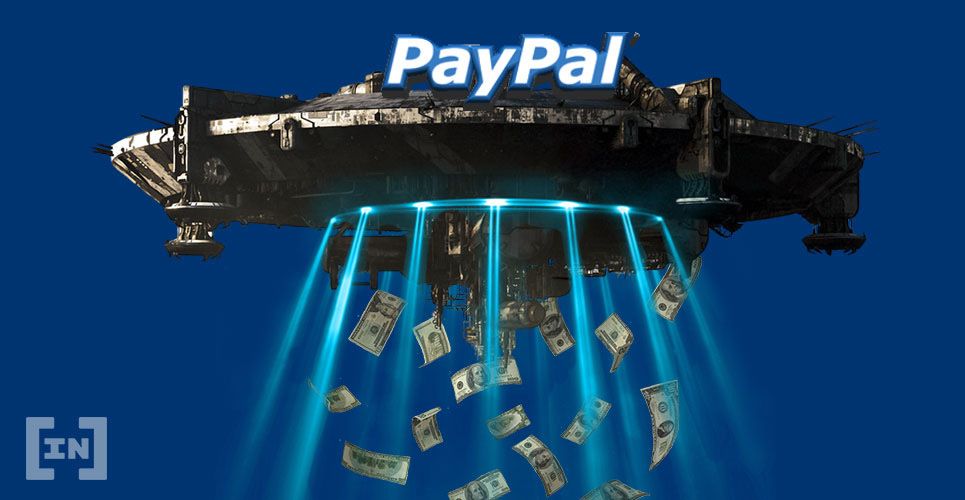 A Big Step Towards Crypto Adoption
For the first time, PayPal announced that it would enable its users to buy, hold, and sell cryptocurrency on the platform on Oct. 21, 2020. By the end of November, PayPal had fully ramped up its U.S. consumers, allowing them to purchase crypto directly through their accounts as well as via the Venmo app. 
The list of supported cryptocurrencies included Bitcoin, Bitcoin Cash, Ethereum, and Litecoin. Since then, the volume of crypto traded on the platform has seen record highs, soaring past $242 million on Jan. 11.
The platform also shared its plans for customers to use cryptocurrencies while making payments to any of the 28 million merchants in PayPal's network. At that time, Schulman noted central bank digital currencies were "a matter of when and how they're done, and not if."
PayPal's Key Focus Area
One of the company's main strategic directions is to bring crypto payments to "Venmo and select international markets" in 2021. Schulman also added that the rollout of PayPal's crypto capabilities is set to begin "late this quarter," while the first international market is supposed to be launched in the next several months.  
"We are already working with the regulators and central banks to reimagine and shape the next-generation of the financial system as consumers no longer want to handle cash."
Confirming a 2021 initiative to provide "cryptocurrency as a funding source to pay at PayPal's 29 million merchants around the globe," he emphasized that the company's investment in crypto, blockchain, and digital currencies business unit has been significant. 
Helping shape the role of digital currencies in consumer payments, PayPal will integrate no additional fees. All transactions will be settled with fiat currencies, enabling all people to access a new dimension of the digital economy.
The post PayPal Plans Crypto Commerce Expansion to Venmo appeared first on BeInCrypto.
Source: Be In Crypto