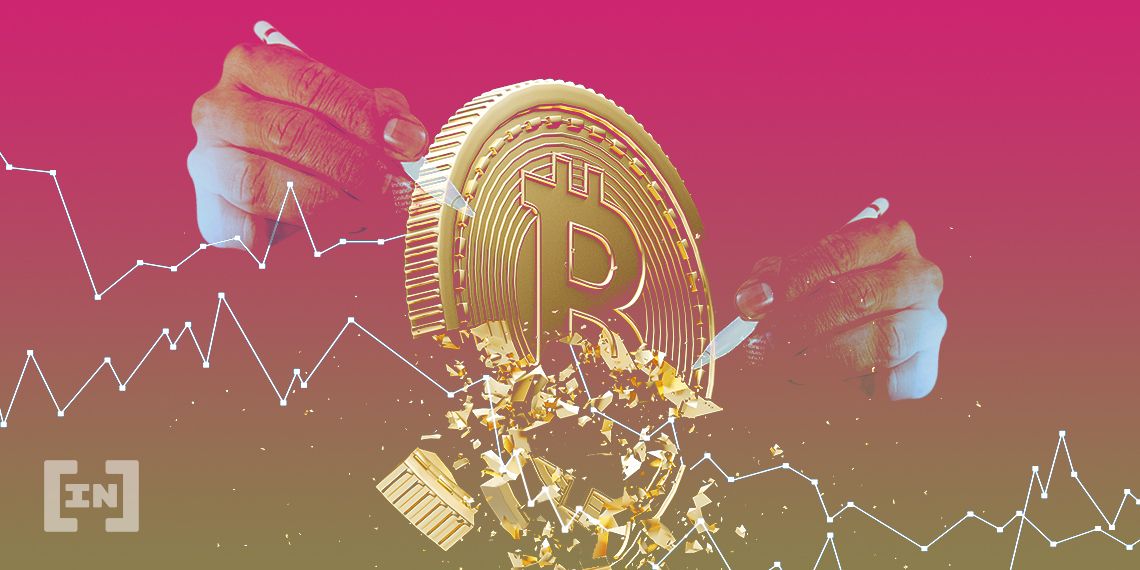 Open interest for Bitcoin futures markets has broken an all-time high. However, the last two times this happened, the BTC price crashed soon after. With this in mind, traders are nervous.
Bitcoin (BTC) futures are roaring back after a bloody March and an April rebound. Trading volume continues to grow with exchanges like the Chicago Mercantile Exchange (CME) leading the way. Binance and Huobi are now on top of the entire market in trading volume after dethroning BitMEX in March.
This good news has led some analysts to conclude that BTC has fully recovered from the March sell-off. With open interest for Bitcoin futures breaking past all-time high, however, some traders are nervous.
Open Interest Explodes to New Heights
Today, open interest (OI) for Bitcoin futures has broken records and has been ticking higher for some time. On April 29, BeInCrypto reported that open interest on CME had now returned to pre-March crash levels.
Although Bitcoin's price has remained stable around the $8,800 price point after failing to maintain itself above $9,000, OI continues to grow.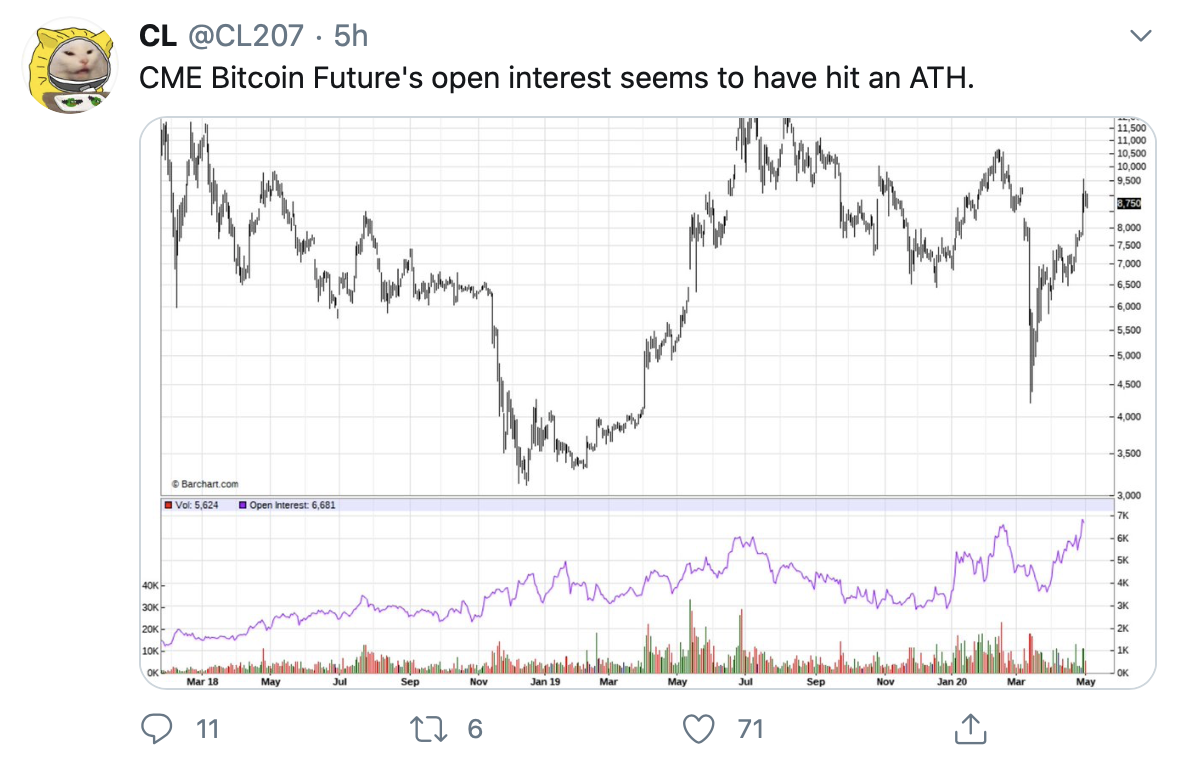 At first glance, open interest spiking to new highs is a positive indicator. It means futures markets and confidence in Bitcoin are both picking up steam, yet again. However, this may not be what it seems. As Coiner-Yadox (@Yodaskk) points out, the last new all-time highs for OI were also the last two major tops. Others seemed certain that a dump was coming as well.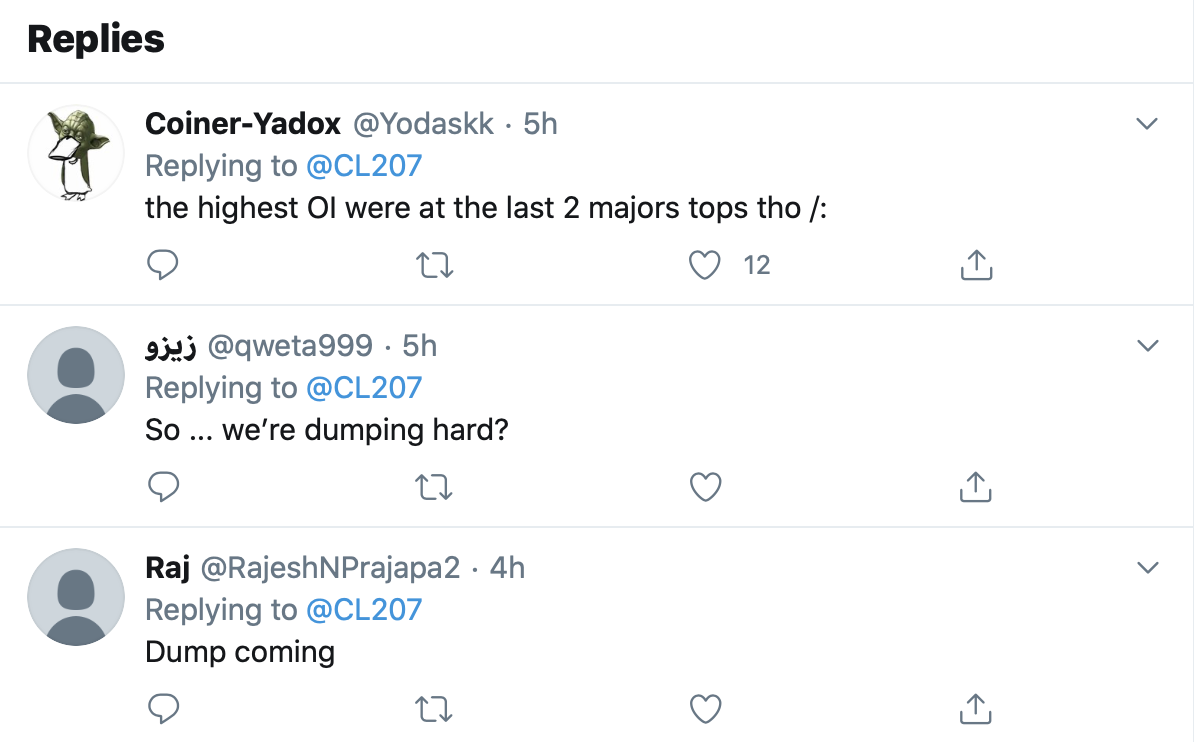 If history is our guide, traders have a valid reason to be worried.
The Bitcoin Halving Could Change Things
The unknown variable in all this is the Bitcoin halving event. Already, some analysts claim that Bitcoin's block-reward halving event may be 'priced in.' Indeed, some indicators this time around look much different than they did in 2016. Add the current poor macroeconomic outlook and there is ample room for uncertainty.
The halving event will certainly make Bitcoin a more attractive asset in the long run. After it passes, BTC will have an inflation rate lower than almost all central banks. However, the short-term is far more uncertain.
Open interest may be rising for Bitcoin futures markets, but there is room for doubt over where the market is headed in the coming weeks. Despite the uncertainty that lies ahead, we can surely expect Bitcoin to only mature as a respected asset class after the long-awaited halving event and the dust settles.
The post Open Interest on Bitcoin Futures Breaks Past All-Time High appeared first on BeInCrypto.
Source: Beincrypto