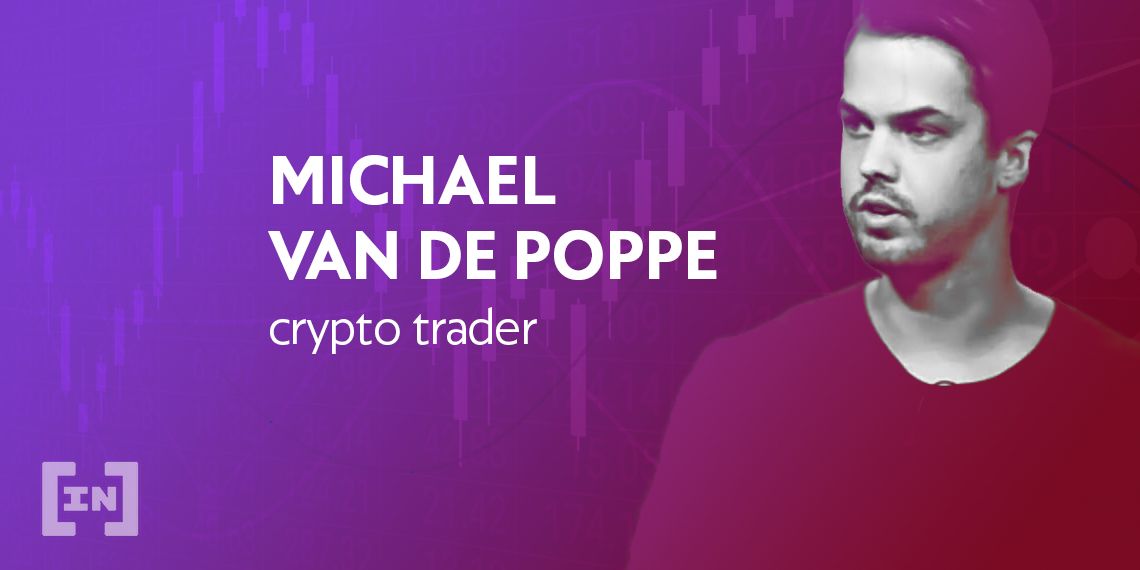 A global financial crisis is looming. That isn't in doubt. The coronavirus pandemic has brought most economies to their knees, exposing many of the fundamental flaws of our current economic and monetary systems. One Dutch trader and analyst believes that this is the ideal time to stock up on Bitcoin.
Known to his legion of fans as Crypto Michaël, BeInCrypto took time out to chat about the looming crisis, what effect the halving will have on Bitcoin's price and how inflation will affect the crypto industry.
The current crisis has made the future quite unpredictable, he notes. However, there are two asset classes that stand the best chance of survival: cryptocurrencies and commodities.
Bitcoin's Golden Opportunity
A crisis is on the horizon, Michaël believes. He told BeInCrypto:
"The overall global economy is on the edge of going really bad. If people have watched "The Big Short", that's literally what's going to happen again, but then on a bigger scale."
With hundreds of millions of people losing their livelihoods, most world governments continue to inject liquidity into a bloated system through stimulus packages.
However, the distribution has been anything but effective. Not surprisingly, most of the money ends up in the hands of large companies and banks. Those who need it most are still unable to access it, Michaël explains.
However, the crisis has created a golden opportunity for Bitcoin, he goes on:
"I guess crypto will be benefitting from a downturn in the economy, as it's designed to benefit from such an event. […] In the long-term, it's bullish for crypto."
The recent Bitcoin halving makes crypto even more ideal in the face of a monetary crisis. While the Fed, the ECB, and other central banks print money, Bitcoin's supply has actually halved. This makes it a safer bet against inflation that will inevitably come.
What the Future Holds
The future of the global financial system looks bleak. Ideally, a vaccine for COVID-19 will emerge and things will return to normal. However, if that doesn't happen, governments around the world will have to step in before the system collapses.
One critical thing they must do is ensure that the stimulus gets to the intended targets, Michaël believes. In the midst of social unrest, big corporates reward their top executives while simultaneously firing their employees.
The current economic system desperately needs a complete overhaul to avoid repeated crises. A system structured around bailouts will eventually fail, he believes.
Check out the full interview here.
The post On the Global Financial Crisis: Buy Bitcoin – Crypto Michaël Interview appeared first on BeInCrypto.
Source: Be In Crypto