After a long period of consolidation, OmiseGO (OMG) is in the process of breaking out. Ravencoin (RVN) is still in its own consolidation period but has shown several reversal signs.
Ravencoin (RVN)
The Ravencoin price has been decreasing since reaching a high on April 26. During this time, it created a descending resistance line. On June 27, the RVN price broke out from this resistance line, but reached the 100-day moving average (MA) and then retraced.
The 100-day MA has been a particularly good price predictor of the trend so far. RVN has not traded above it since February 2020. A breakout above would most likely mean that RVN has begun a bullish trend, and will move towards the April 26 high at 275 satoshis.
On a positive note regarding MAs, RVN has moved above the 50-day MA and validated it as support. This particular MA has not been as good a trend predictor as the 100-day MA one.
Furthermore, the daily RSI is bullish and sits above 50. The purported breakdown below the 210 satoshi support area and subsequent reclaim suggest that the price movement is bullish and that RVN will soon begin to move upwards.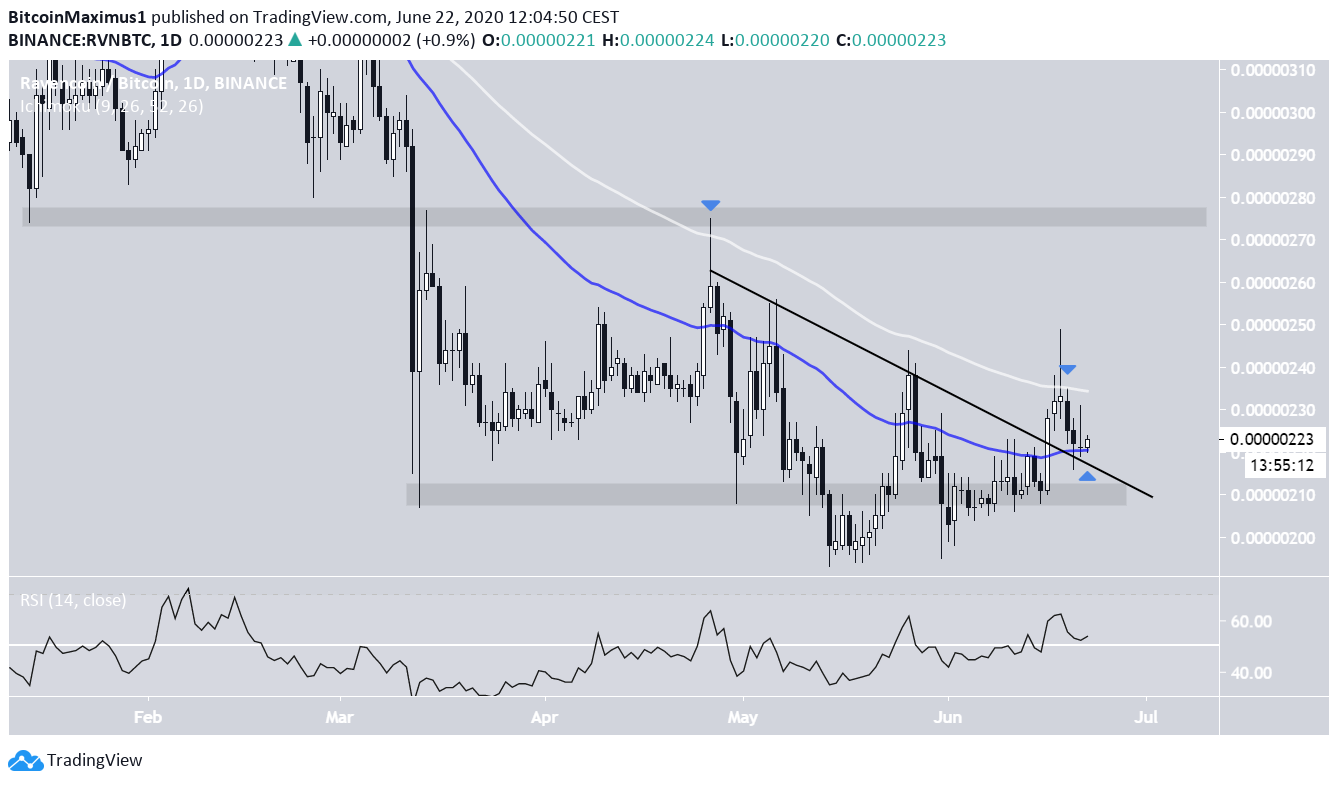 Cryptocurrency trader @AltcoinSherpa agrees with this assessment. She explains that more ranging from RVN is expected before an eventual breakout.
$RVN: How you like to play with my heart…still waiting for the breakout, not quite ready yet. Expecting more ranging between 200-240. I shall continue to wait…#RVN #Raven
In the short-term, RVN is following an ascending support line, and possibly trading inside a descending wedge. The price has almost reached the end of the wedge, so a breakout is expected to occur soon.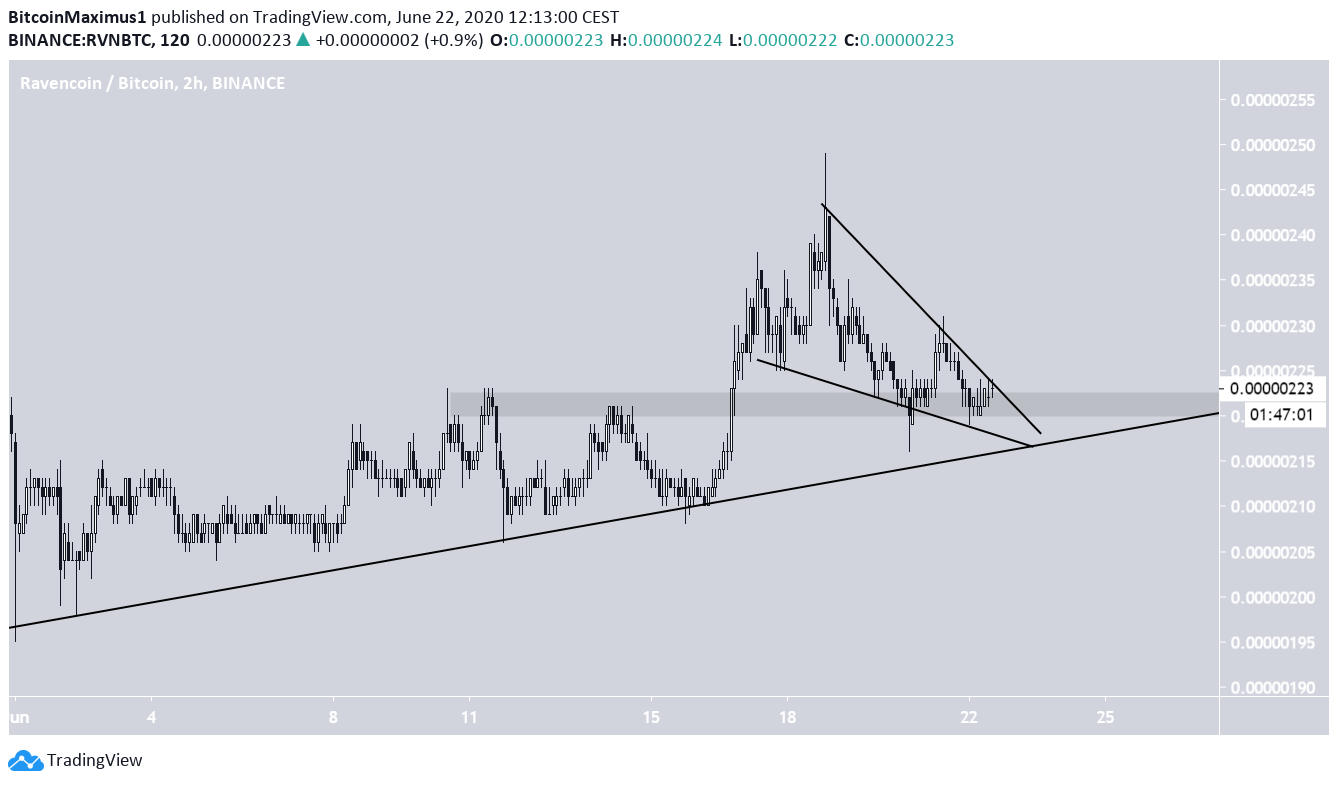 OmiseGO (OMG)
The OMG price has been retracing since reaching a high on May 22. It has already bounced twice on the 0.5 Fib level of the entire upward move, most recently on June 22. The latest resistance breakout took place on above-average volume. However, the price has yet to reach a close above the MA.
If it continues moving upwards, the next resistance areas would be found at 18,500 and 21,000 satoshis.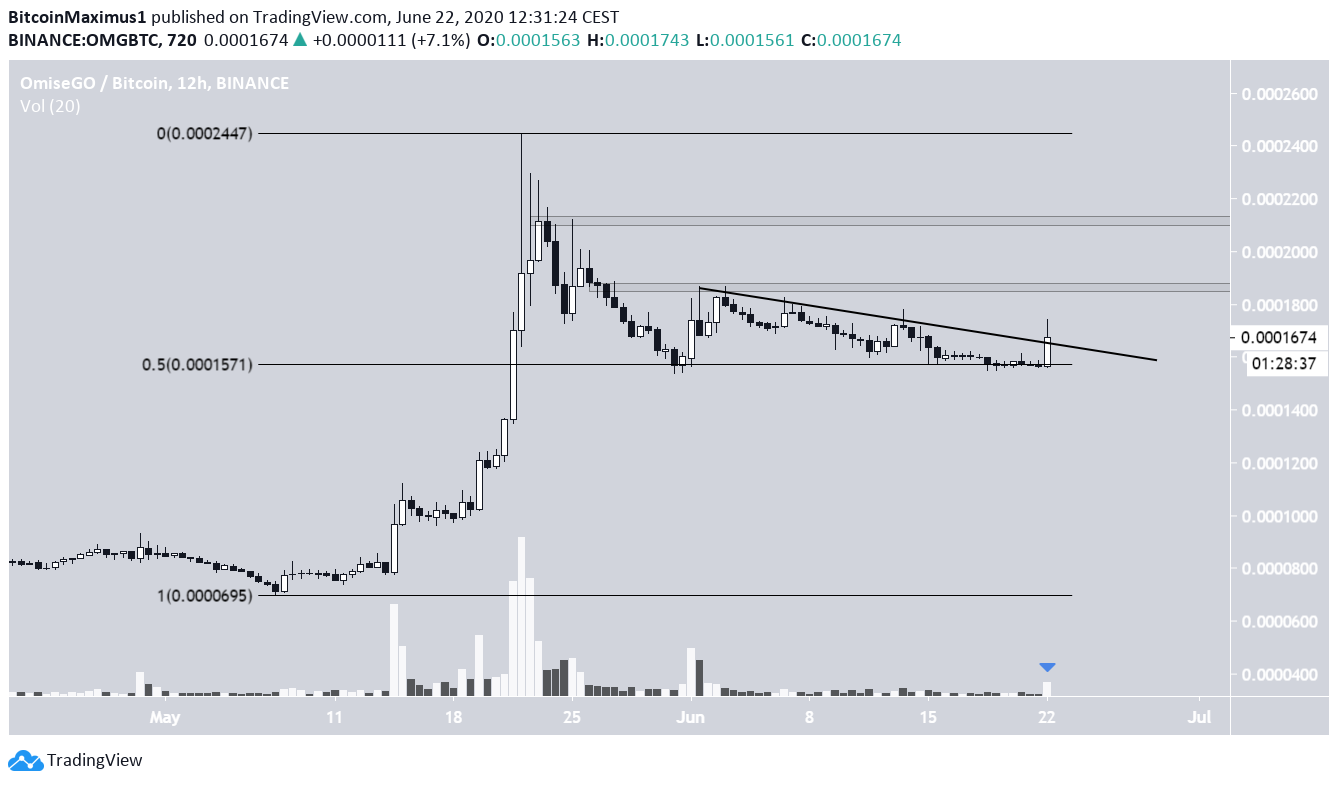 The short-term chart indicates that the breakout is yet to be confirmed. The price is trading inside a descending channel, currently hovering at its resistance line. The attempted breakout occurred with very high volume.
The price has, however, fallen back, and a likely support level is found at 16,200 satoshis. This area is the 0.618 Fib level of the recent short-term pump.
Such gradual declines contained inside two parallel lines are most often corrective movements, so a breakout from this channel is expected. Once confirmed, the upward momentum should target the levels outlined in the previous section.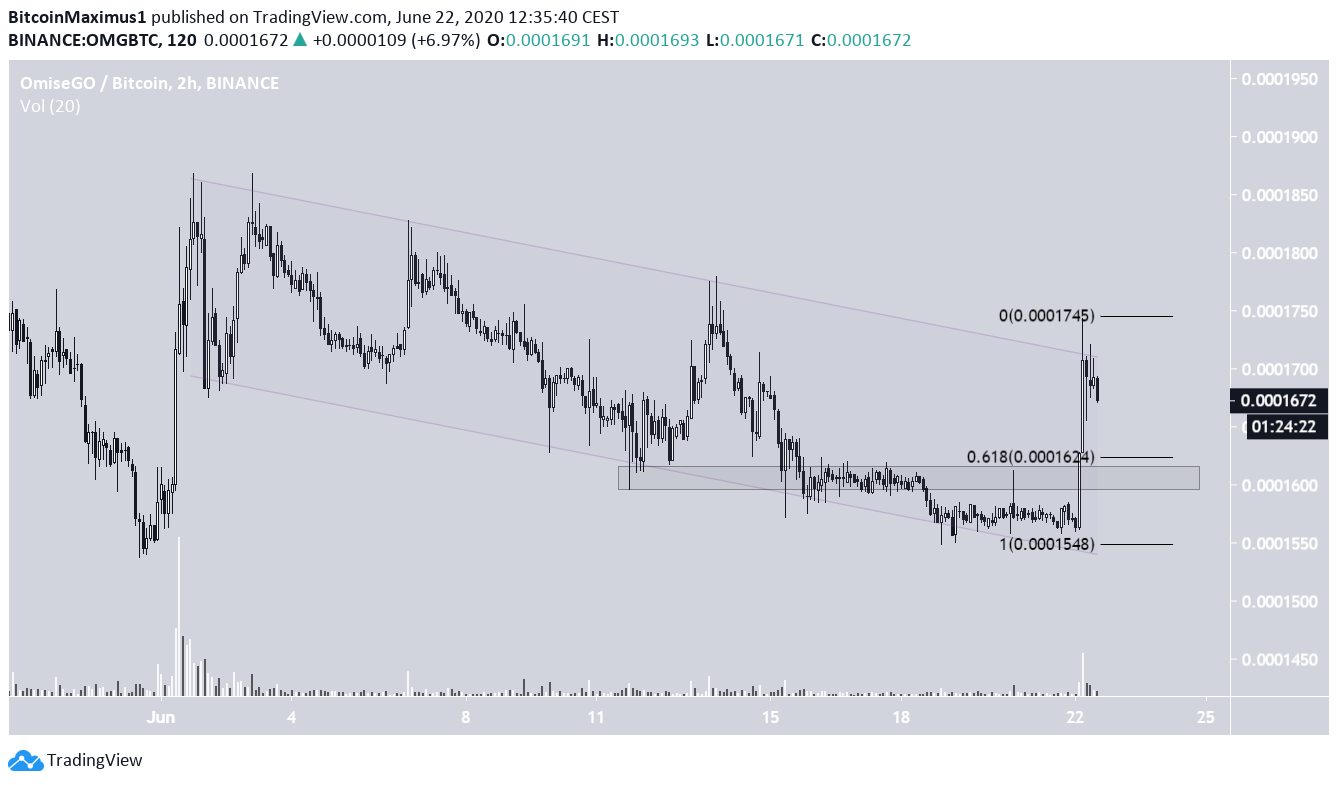 The post OMG Is Breaking Out, RVN Could Soon Do The Same appeared first on BeInCrypto.
Source: Be In Crypto