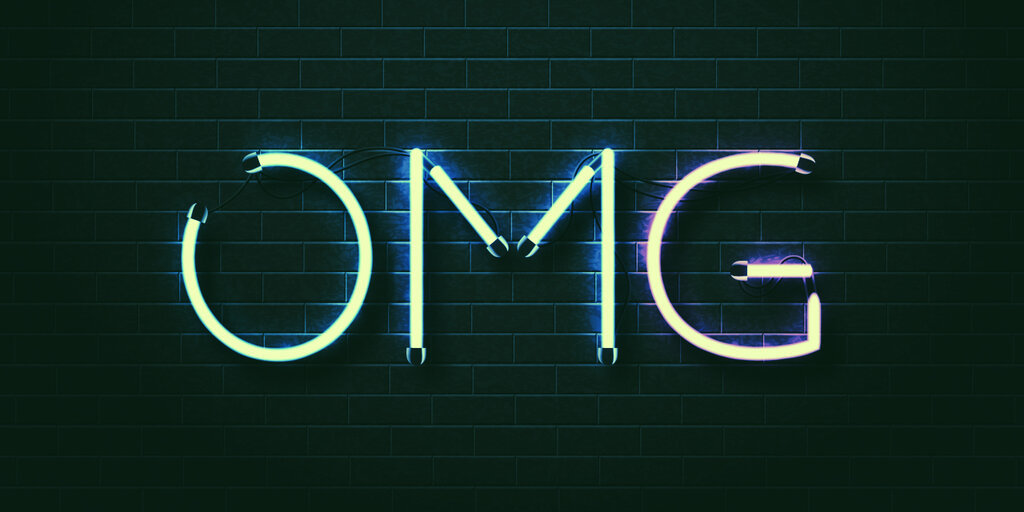 Coinbase announced today that Coinbase Pro users will next week be able to make inbound transfers with OmiseGo's OMG token—sending the price of the Ethereum token soaring by 25 percent. 
The announcement said that users of Coinbase Pro—the platform that caters to more experienced traders—can make OMG transfers from May 18. Once enough OMG has been established on the exchange, users will be able to buy and sell OMG with the US dollar and Bitcoin. 
On Monday, May 18, our OMG-USD and OMG-BTC order books will enter transfer-only mode, accepting inbound transfers of OMG in supported regions. Orders cannot be placed or filled. Order books will be in transfer-only mode for a minimum of 12 hours. https://t.co/fie0n8dlQM

— Coinbase Pro (@CoinbasePro) May 14, 2020
Coinbase added that it's a possibility euros and pound sterling could also be supported for OMG trading by soon as May 19. 
The OMG token is the currency for OmiseGO, a decentralized network offering a flexible and effective solution for payment providers. Built as a dapp on the Ethereum platform, OmiseGo is aiming for banks and other established financial services to use their decentralized network for transactions and as a clearinghouse. 
Coinbase said there will be four stages to the OMG launch. Firstly, on May 18, customers will be able to transfer OMG into their Coinbase Pro account—and nothing else. Then, customers will be able to post limit orders but there will be no matches. 
Orders will then start matching, but market orders still won't work, and order books will be in limit-only mode for a minimum of 10 minutes. Full trading will then be available, including limit, market and stop orders. 
Coinbase added that OMG trading would not yet be available on their standard platforms. (Though, if past is prologue, that may only be a matter of time. And if that changes, Coinbase said it will inform its users.) 
Smart contracts network OmiseGO was developed by the Thai financial platform Omise in 2017. It plans to become an accessible and highly scalable payments network with minimal transaction costs.
Original Source: Decrypt OMG! Coinbase announces support for OmiseGo, price soars